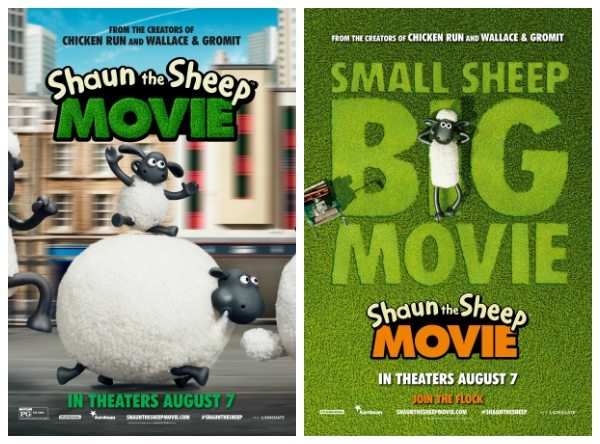 Don't you love it when a movie comes out that the whole family can enjoy together?
Shaun The Sheep is one of those characters that I absolutely love even when children aren't present. I'm excited for the new movie to come out in a few days, just as I was for Chicken Run and Wallace & Gromit.
Here are some of the other animated children's movies that are great for kids and adults:
Anything from Studio Ghibli – Spirited Away, Princess Mononoke, Ponyo…

Disney Classics – Toy Story, Lion King, Aladdin, Jungle Book, Lady and the Tramp …

Resent Disney Movies – Inside Out, Cars, Frozen, Monsters University …
Minions and Despicable Me
Paranorman, Coraline and The Boxtrolls
Nightmare Before Christmas, Corpse Bride
Shaun the Sheep, Chicken Run and Wallace & Gromit
Movie nights at home are fun, but they just don't replace that movie theater experience – the big screen, excellent sound system, theater seating, snacks from the snack bar and being able to laugh, cry or sit on the edge of your seat with a crowd … Fandango makes it easy to order tickets ahead of time. I can avoid standing in line at the ticket counter and won't get stuck at the last minute due to a sell out showing.
Shaun the Sheep is the next movie I plan to see. To get ready for the movie, I created a fun recipe for a Shaun The Sheep No-bake Pudding Pie.
Click HERE for the recipe.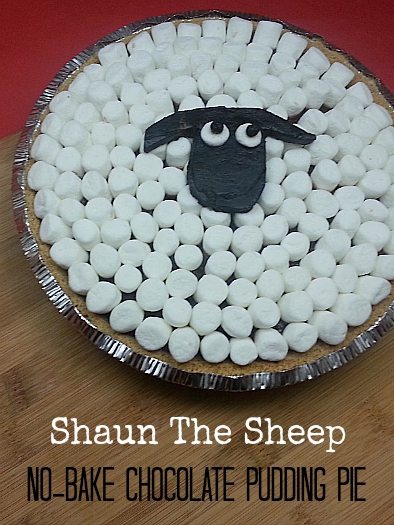 What movie do you and your family want to see next?
SOCIAL MEDIA – You can connect with Fandango on Twitter and Facebook. Follow along with #FandangoFamily for movie inspired news.

Enter daily through the Rafflecopter giveaway form below: