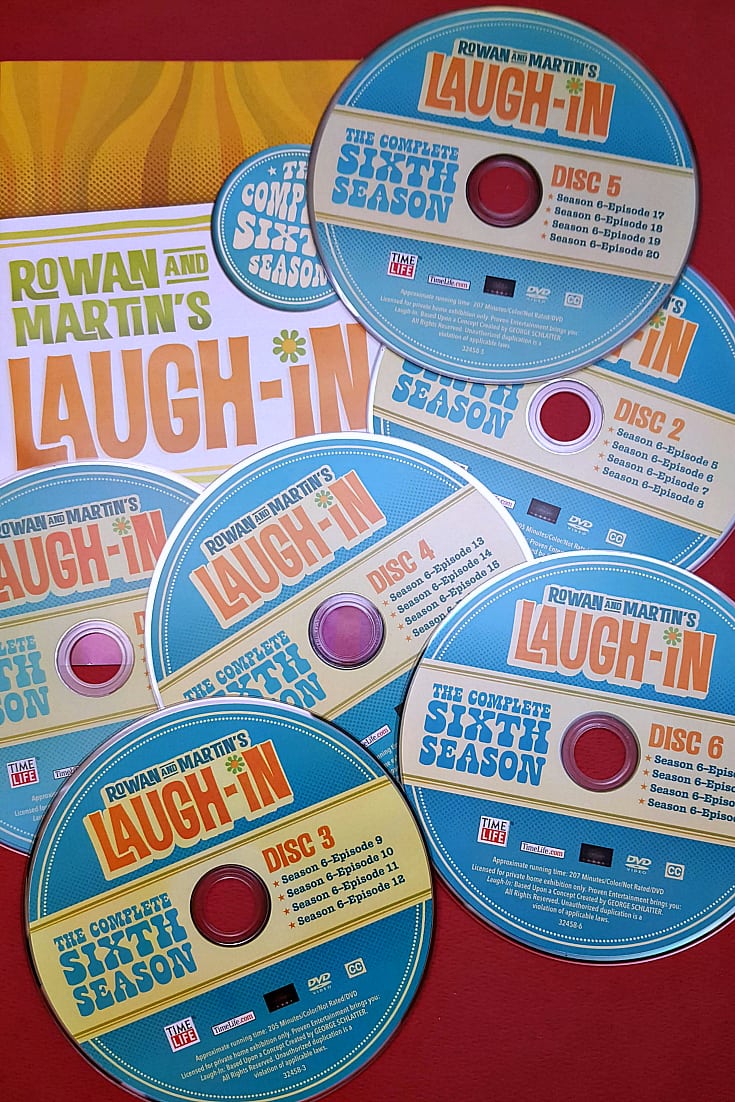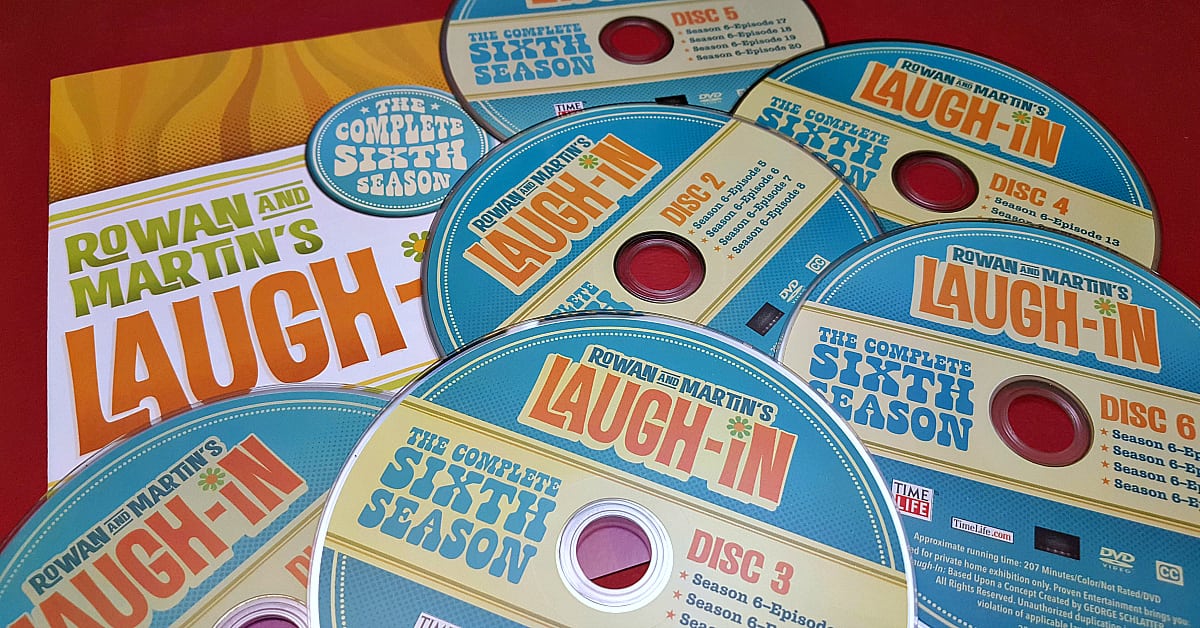 It's time for the release of the complete Laugh In Season 6 DVD set, so that means it's time for a laugh filled walk down memory lane.
The early 1970's were a unique time for Television and Laugh In was right at the center of the variety show craze. I was a bit too young to watch the shows, when they first aired live. However, I still remember how much the jokes and gags found their way into pop culture and everyday life.
My two favorite actors were Lily Tomlin and Goldie Hawn. Lily was hilarious as Edith Ann in a giant rocking chair and Goldie was so groovy with her body paint and bikini.
The Complete 6th Season DVD set has 6 discs and they contain all 24 episodes of the final season. The series is fun for those who remember the 70's and is a hilarious look at the past for those who are too young to have experienced it in real time.
Rowan & Martin's Laugh-In
The Complete 6th Season
Time Life
Release date 9/4/18
Synopsis
LAUGH-IN gets a makeover in SEASON 6—a new set design, new cast members, a bevy of new Downtown Beauties, and the show's musical director Ian Bernard and His Band play live during some of the party scenes.
Carol Burnett signs their autograph book and takes one on the chin. Phyllis Diller tickles the funny bone and tickles the ivories with a little Bach.
Jo Anne Worley appears in the final episode, but Ruth Buzzi and the daffy firewomen utter the last "Goodnight, Dick." RIP, Laugh-In.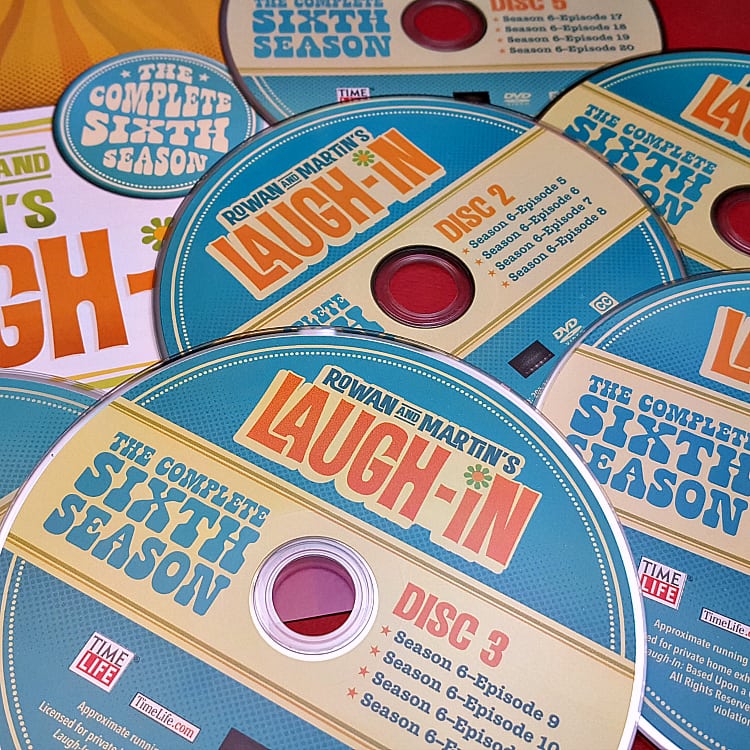 DVD Set Giveaway
Want a chance to win more prizes? Then, check out my other giveaways!