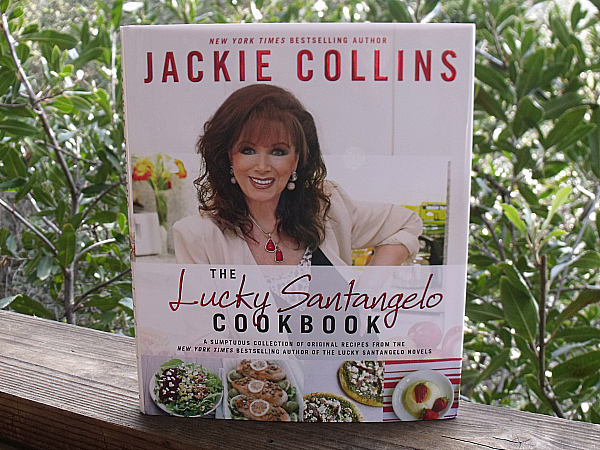 How many Lucky Santangelo novels have you read?
Jackie Collins is a skilled, prolific writer who has brought this strong, female lead character to life. Lucky, the daughter of a former gangster, is a glamorous woman who sometimes finds herself in dangerous situations. The novels are what I think of as a 'vacation read' – books that draw you in quickly and allow you to escape from reality and get deeply involved in the lives of fictional characters.
Now, Jackie Collins has put together a wonderful cookbook filled with recipes that Lucky Santangelo would love to create in her own kitchen for private dinners, big family gatherings and parties. The cookbook is entertaining to read and the recipes themselves are fabulous.
The Lucky Santangelo Cookbook

by Jackie Collins
isbn 978-1250014658
Pub. date 4/8/14
Description: "Inspired by her most beloved character, Lucky Santangelo is the sexy glam girl with a dash of danger and the daughter of former gangster Gino. Like any good Italian-American girl who wants to do right for her poppa (and show her momma that she can do more than shop), Lucky knows how to turn up the heat and sizzle in the kitchen."
Here are a few of the recipes that caught my eye:
Gino's Favorite Pesto Pizza

Zucchini Boats
Santangelo Salmon
Molten Chocolate Tarts
Enter daily through the Rafflecopter form below:
a Rafflecopter giveaway