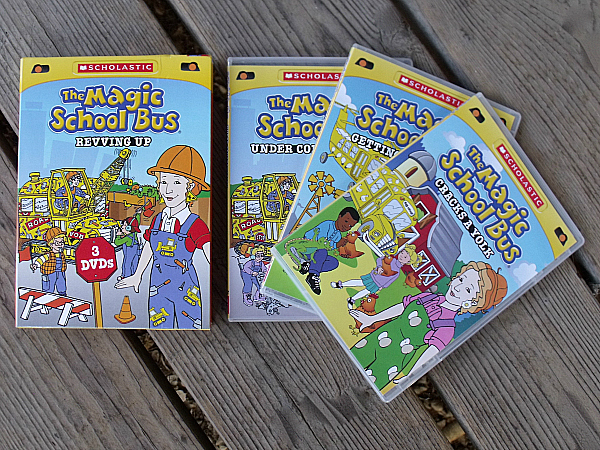 Question: What's better than a Magic School Bus episode?
Answer: Twelve of them on three discs!
The Revving Up DVD box set includes about 5 hours of magical science-adventure fun featuring Ms. Frizzle and your favorite Magic School Bus characters. The Emmy award-winning series is oh-so-very entertaining and kids will learn to be curious about the world around them as they learn real science facts that will help them in school and in life.
The Magic School Bus
Revving Up DVD Set
Release date 7/30/13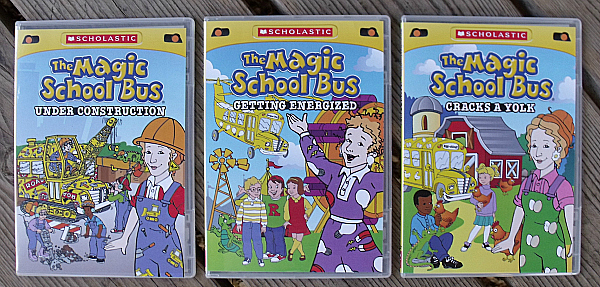 The set includes 3 DVDs in individual plastic cases. Each disc has a theme and contains 4 episodes that cover a topic that fits with the theme. All of this helps kids remember what they've learned in a fun way that sticks with them better than the rote memorization of facts that often happens in today's classrooms.
UNDER CONSTRUCTION
Revving Up – Engines
Under Construction – Structures
Gets Programmed – Computers
Hops Home – Habitat
GETTING ENERGIZED
Getting Energized – Energy
Gets Charged – Electricity
A Bright Idea – Light
In The Haunted House – Sound
CRACKS A YOLK
In The City – City Critters

Cracks a Yolk – Eggs
All Dried Up – Desert Adaptation
Ants in Its Pants – Ants
Wouldn't it be nice to have a teacher like Ms. Frizzle and a Magic School Bus at your kids' schools?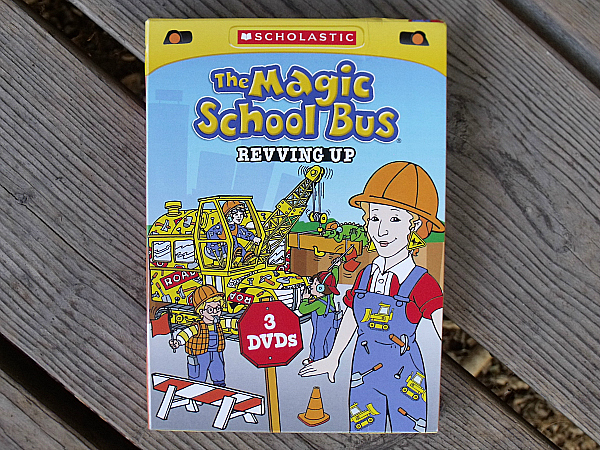 CONNECT – You can like New Kideo on Facebook.
Enter daily through the Rafflecopter form below: