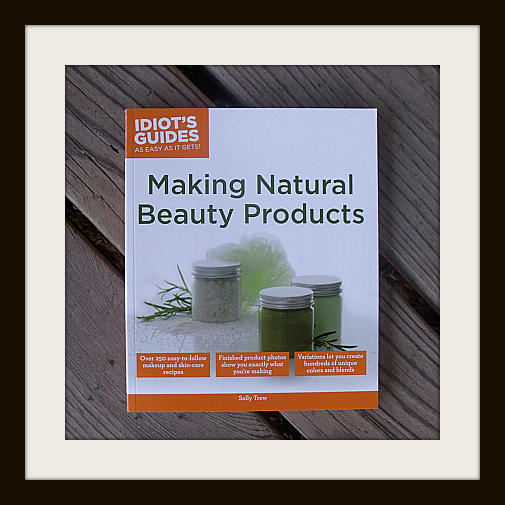 Handmade products are fun to use and great to give as gifts!
The Idiot's Guides: Making Natural Beauty Products by Sally Trew gives detailed step by step instructions for a wide array of products. The book itself would be a good gift for a crafty friend or family member. Or if you're so inclined, you can get the book for yourself and make gifts to give to others and, of course, you'll want to keep some for yourself.
Idiot's Guides: Making Natural Beauty Products

by Sally W. Trew
isbn 978-1615644124
Pub. date 9/3/13
Description: "This highly visual guide teaches you how to make skincare, makeup, and many more personal-care and beauty products for both men and women using natural ingredients. In Idiot's Guides®: Making Natural Beauty Products, step-by-step, full-color photos guide you through basic beauty recipes, followed by more than 250 color and blend variations. Readers with sensitive skin, as well as those who want to save money and avoid harmful chemicals, will find everything you need to get started making your own luxurious, natural beauty products."
The instruction book includes lots of things that I expected:
Lotion
Body Butter
Sugar and Salt Scrubs
Lip balm
Bath Bombs
And, it includes many products that I never thought I could make myself:
Nail polish
Mineral Makeup
Mascara
Eyeliner
Lipstick
I'm excited to give some of these fun projects a try!
CONNECT – You can like Idiot's Guides on Facebook and follow them on Twitter.
Enter daily through the Rafflecopter form below: