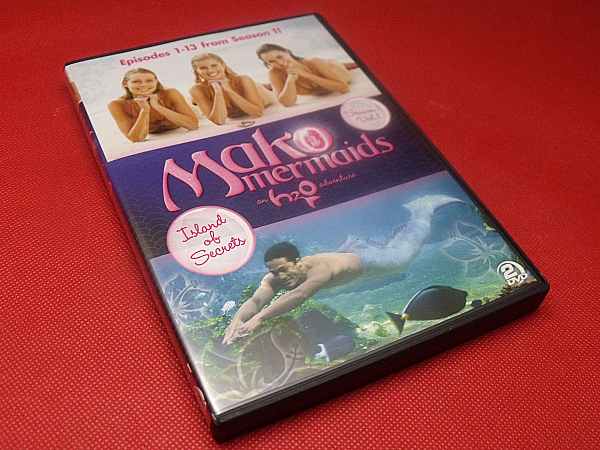 Have you seen Mako Mermaids?
This Australian TV series is a follow up to the popular H20 Just Add Water. While it is most definitely best suited for tweens and teens, I will admit that I actually enjoyed it enough to watch it on my own just as I did the original series. The plot is imaginative and kid friendly, but it doesn't have the sass and exaggerated acting style that a lot of American TV does. The acting feels natural and the story is a fun escape from everyday reality.
This two disc DVD set includes the first 13 episodes of the first season along with bonus cast interviews. It's easy to get caught up in the story quickly, so you just may have to watch episode after episode to find out what happens next.
Mako Mermaids

An H2O Adventure Season 1, Vol. 1:
Island of Secrets
Rated G
Release date 3/18/14
Synopsis: " MAKO MERMAIDS is the new series spin-off of the smash hit H2O – JUST ADD WATER. Real-life mermaids Sirena, Nixie and Lyla are part of a mermaid pod, which lives in the waters of Mako Island. It is their job to protect the Moon Pool and guard it from trespassers. But on the night of a full moon, the mischievous mermaid girls neglect their duties. Suddenly sixteen-year-old land-dweller Zac enters the Moon Pool and is given a fish-like tail and amazing powers. The girls must venture onto land and take back Zac's powers – or risk being cast out forever!"

Enter daily through the Rafflecopter form below: