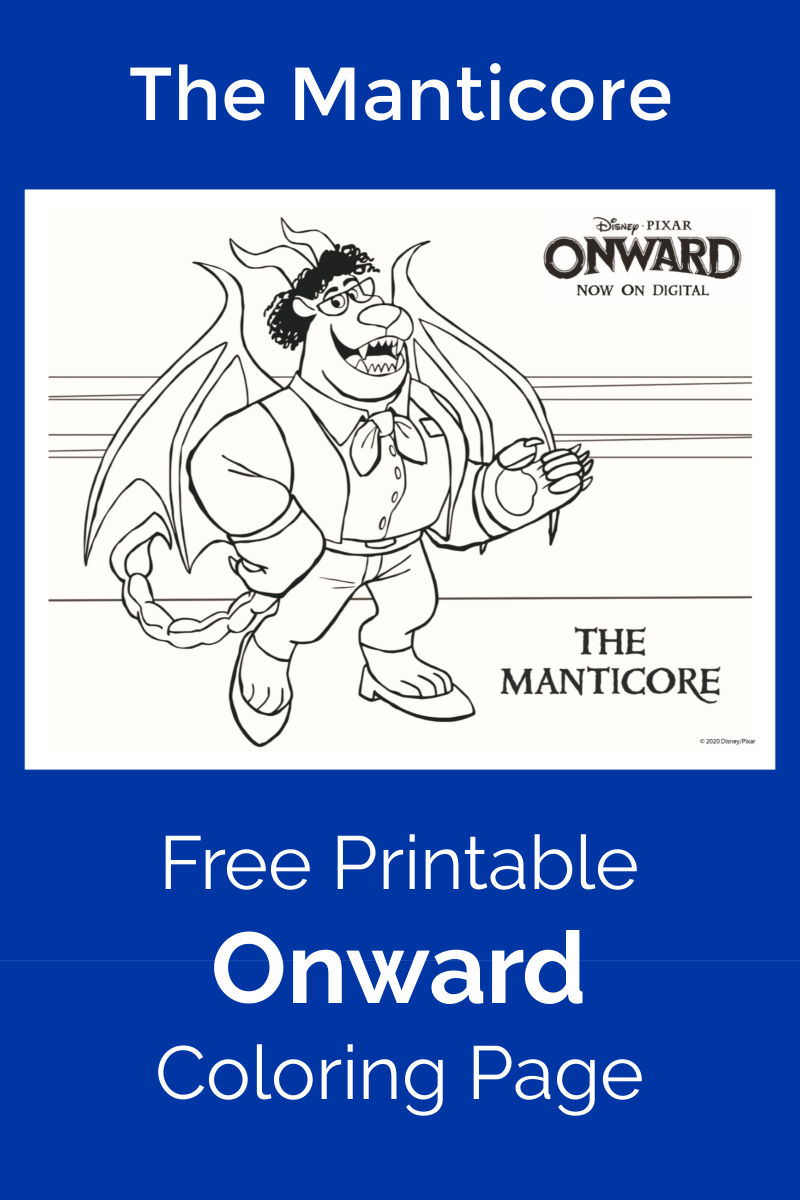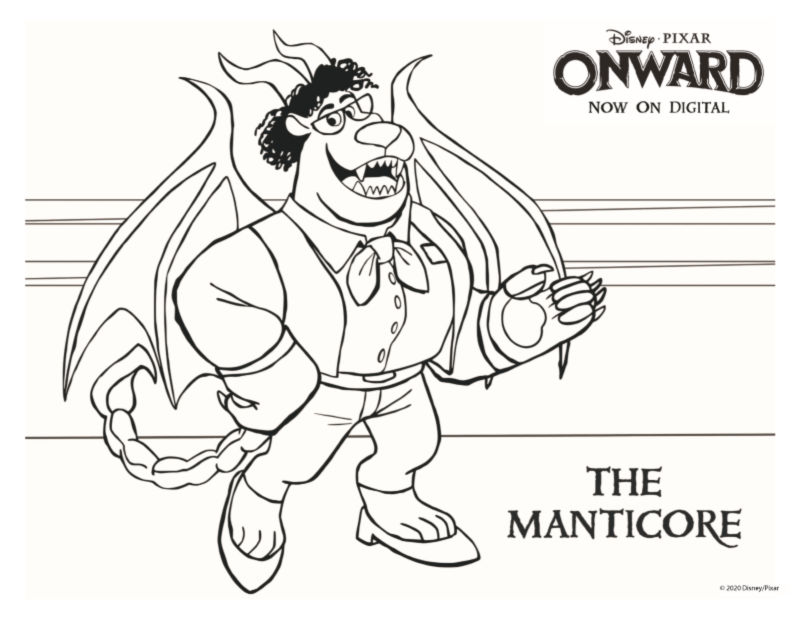 Octavia Spencer gives a memorable performance in Pixar's Onward, so your kids will love this free printable Manticore coloring page.
A manticore is a mythological creature that is part lion, part scorpion and part bat.
The one in this movie owns a family friendly restaurant and is named Corey.
She's got an adventurous spirit and this coloring page is ready for your child's colorful touches.
Have fun!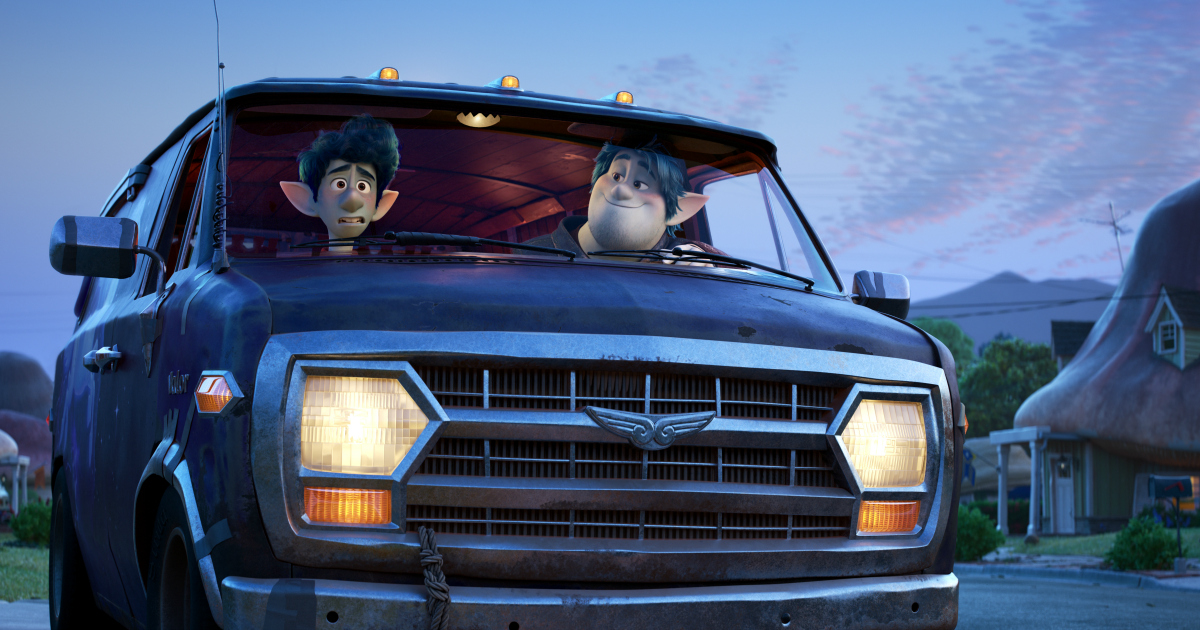 Pixar
Rated PG
Digital Release date 3/20/20
Synopsis
Teenage elf brothers Ian and Barley Lightfoot get an unexpected opportunity to spend one more day with their late dad, embarking on an extraordinary quest aboard Barley's epic van Guinevere.
Like any good quest, their journey is filled with magic spells, cryptic maps, impossible obstacles and unimaginable discoveries.
But when the boys' fearless mom Laurel realizes her sons are missing, she teams up with a part-lion, part-bat, part-scorpion, former warrior – aka The Manticore – and heads off to find them.
Perilous curses aside, this one magical day could mean more than any of them ever dreamed.
The movie has a star studded cast, so kids and adults will recognize some of these voices.
Click HERE to download the free printable Manticore Coloring Page, so that your child can have some Pixar Onward fun!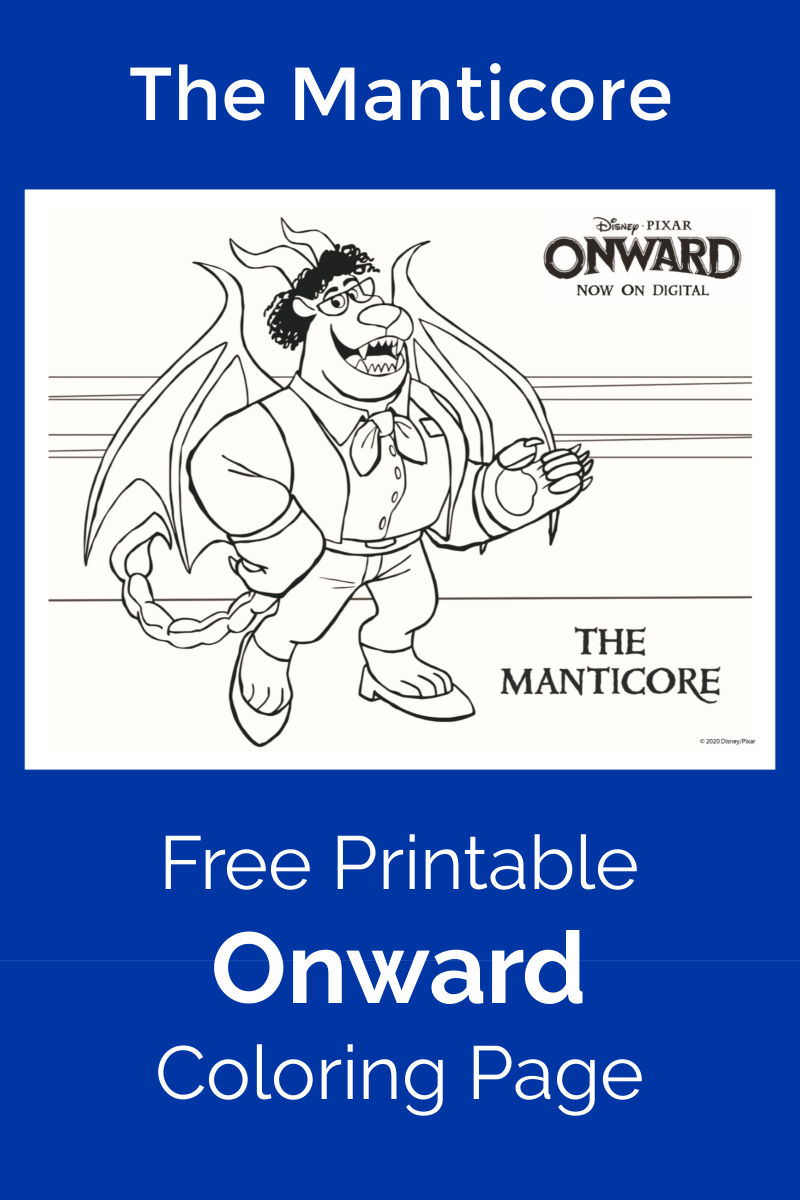 Take a look at my other Onward printables and check the rest of other my free printables.
Many are from Disney and Shout Factory, so they feature movies, TV series and characters that your kids already know and love.
Some are educational and some are just plain fun. There are coloring pages, crafts, word puzzles, mazes, memory games and other family friendly activities.