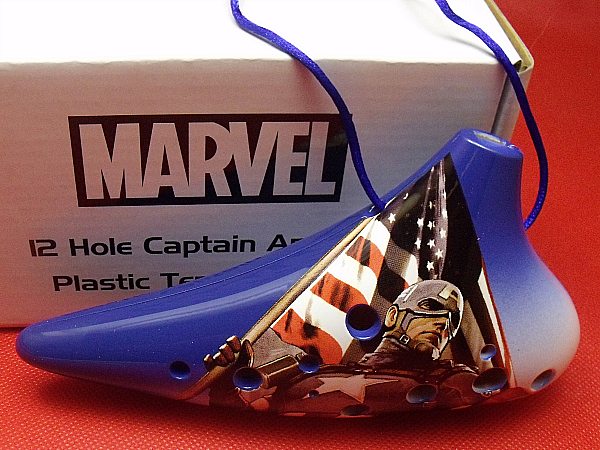 Do you have kids who like Superheroes and music? A Marvel Ocarina is an excellent way to combine both of these things!
Ocarinas are not just toys. They are actual musical instruments. Varieties of the ocarina have been around for about 12,000 years. This is a wind instrument. Air is blown through the mouthpiece and the finger holes can be covered or uncovered to produce different notes. Ocarinas can be made from wood, clay, plastic , bone, glass or ceramic. They typically have 4 to 12 holes and can be tuned for tenor, alto or soprano tones.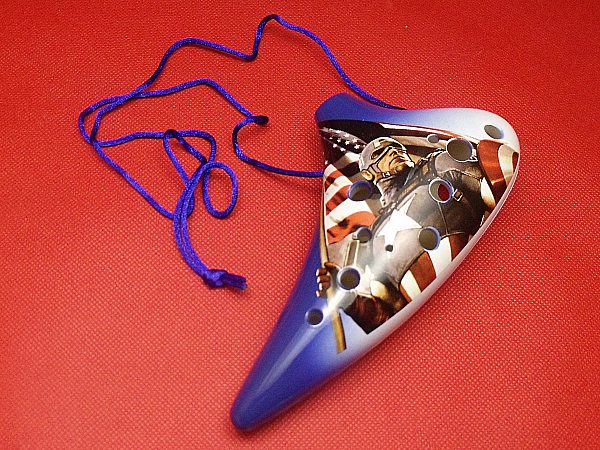 STL Ocarina has a new line of officially licensed Superhero ocarinas from Marvel. They tie in nicely to the Spring release of Captain America and the upcoming Spider Man movie. There are five different Marvel Ocarinas to choose from:
Captain America

Thor
Iron Man
Spider Man
Wolverine
These are made from plastic. The sound quality is excellent and they are easier for a child to handle than the breakable ceramic ones.
The Superheroes are all tenor ocarinas in C Major. Each one has 12 holes.
A complete novice can instantly make a pretty sound just by blowing into the ocarina. A skilled musician can make incredibly beautiful music. Instructions are available to help you learn simple songs or take it to another level and create amazing music. The sound can be lovely, even if they are being played by an untrained child.
Ocarinas are excellent choices for kids and adults who would like to play around with musical sounds and for those of you who are serious musicians!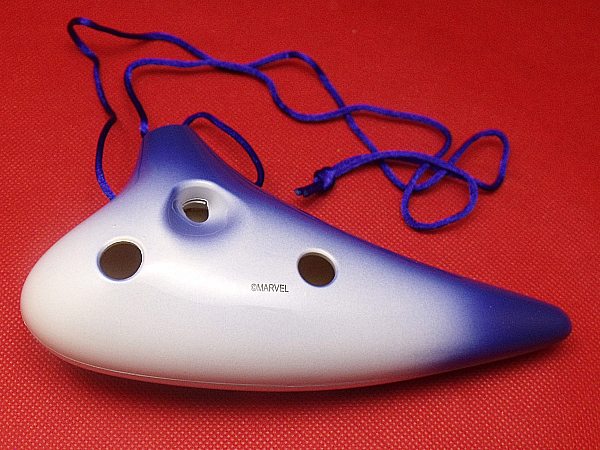 SOCIAL MEDIA – You can connect with STL Ocarina on Facebook and Twitter.
Enter daily through the Rafflecopter form below: