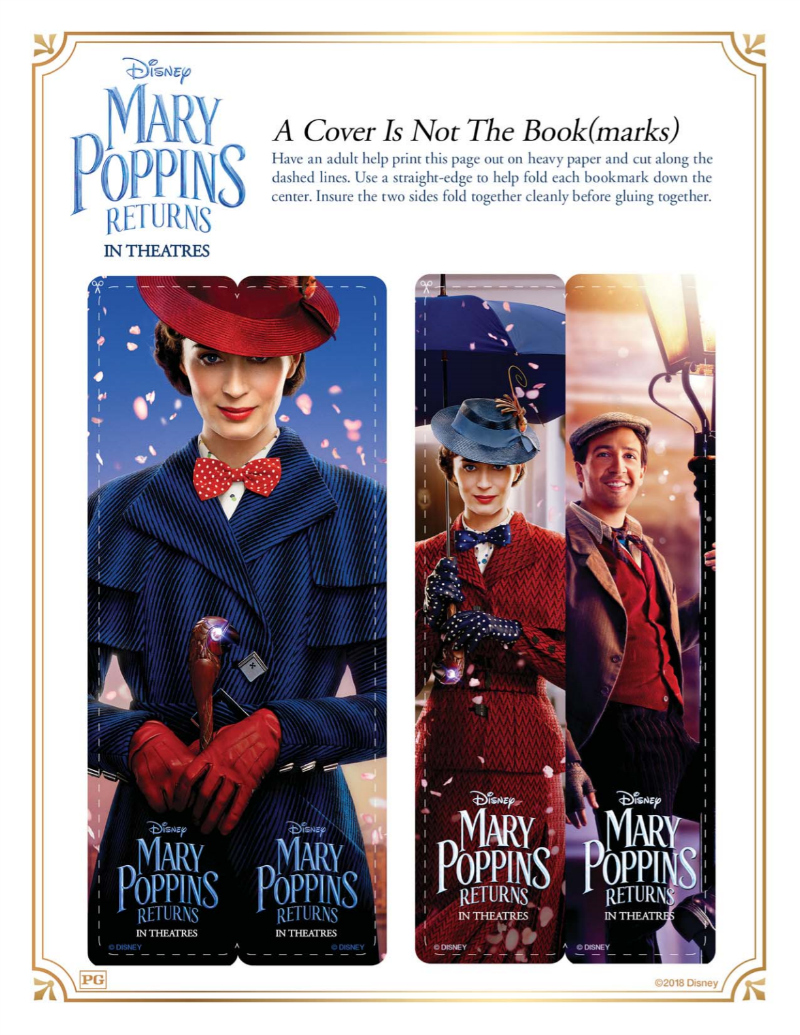 Free Disney Printable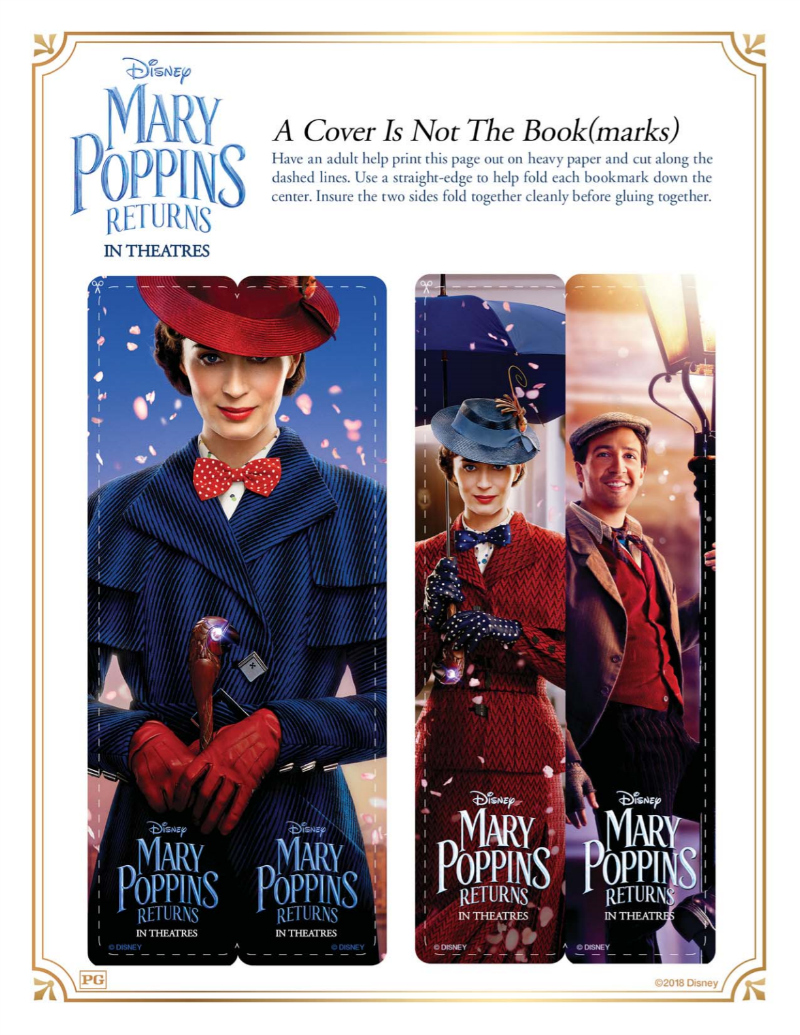 Click HERE to download the free Disney printable, so your kids can craft Mary Poppins bookmarks. Print it once or make multiple copies.
Print on heavy paper and cut out the bookmarks. Fold where indicated and then glue together.
This is a fun DIY, and it just may encourage your kids to read more books!
The movie stars Emily Blunt as the practically-perfect nanny with unique magical skills. She can turn any task into an unforgettable, fantastic adventure.
Also, Lin-Manuel Miranda stars as her friend Jack, an optimistic street lamplighter who helps bring light and life to the streets of London.
Check HERE for more free Mary Poppins printables and movie updates!