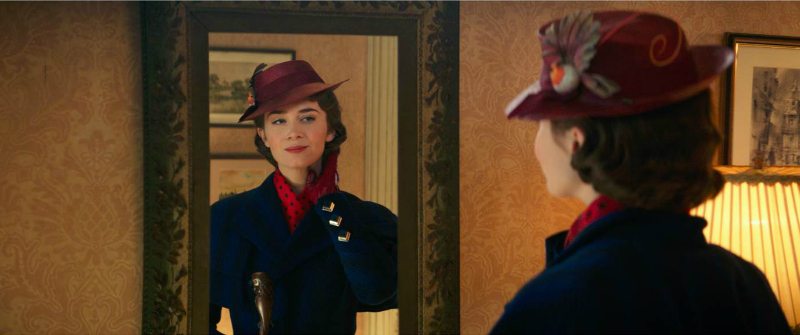 I have been excited about Mary Poppins Returns ever since I first heard the movie was in the works. Now that I've seen the just released Mary Poppins trailer, I'm looking forward to it even more!
Emily Blunt looks fabulous in the starring role that Julie Andrews performed so perfectly many years ago. Also joining the cast will be Lin-Manuel Miranda, Ben Whishaw, Emily Mortimer and Julie Walters.
We'll also see Dick Van Dyke (again!), Angela Lansbury and Meryl Streep. It will be fun to see a new take on the classic film that I've seen so many times.
Mary Poppins Trailer
The movie stars Emily Blunt as the practically-perfect nanny with unique magical skills. She can turn any task into an unforgettable, fantastic adventure. Also, Lin-Manuel Miranda stars as her friend Jack, an optimistic street lamplighter who helps bring light and life to the streets of London.
Check HERE for more Mary Poppins updates!