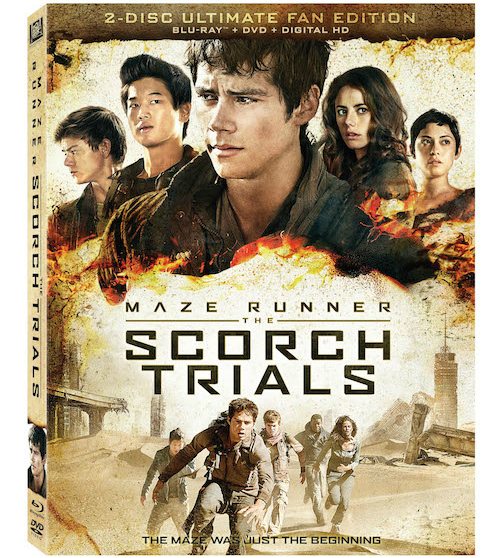 Looking for an action packed date night movie or one for family movie night with your older kids?
Maze Runner: The Scorch Trials is available on Digital HD December 4th and Blu-ray and DVD beginning December 15th. You can pre-order now.
The Maze Runner is a sci-fi, action thriller series. The first move was released in 2014. This one is the second in the series. It continues the story and features many of the same characters.
The movie is rated PG-13 for violence, language and other reasons. Use your own best judgement in determining whether or not this is right for your family.
Maze Runner: The Scorch Trials

20th Century Fox
Rated PG-13
Release date 12/15/15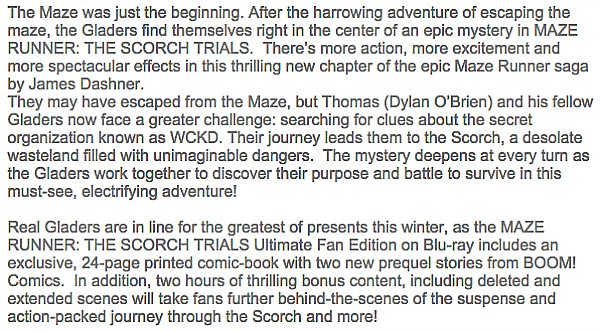 You can follow along on social media with #ScorchInsiders.
Enter daily through the Rafflecopter giveaway form below: