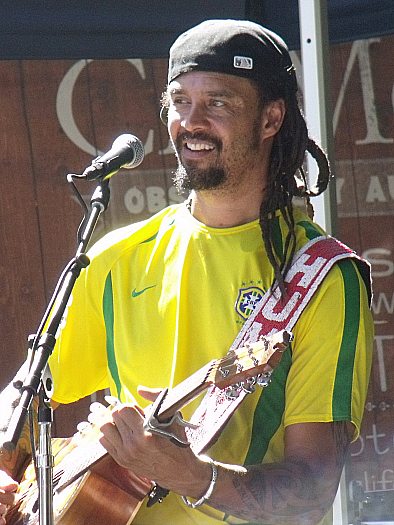 Soulshine: Music. Yoga. Tour
Friday June 20th, 2014
Greek Theatre
Los Angeles, California
Featuring:
Michael Franti and Spearhead
Soja
Brett Dennen
Trevor Hall
Sonna Rele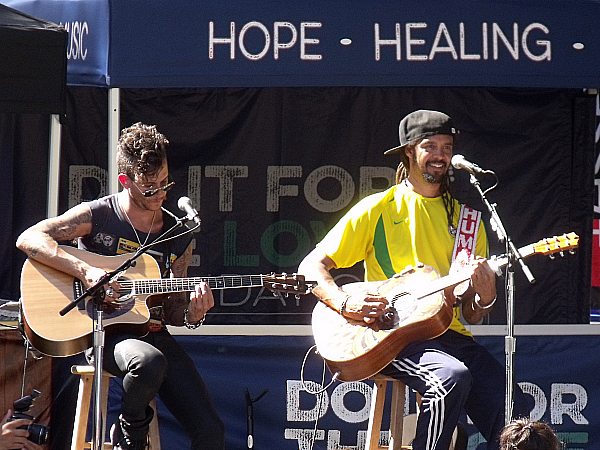 The Soulshine Tour is making it's way around the US. Many thanks to Essentia Water (one of the show sponsors) for arranging a media pass for me to attend the show in Los Angeles.
I have been to more concerts than I can count, but have never seen anything to compare to Michael Franti. This is the kind of music that makes you feel good all over. Go ahead. I double dog dare you to watch the video below without smiling… it is impossible. The music makes my soul happy and makes me want to dance and sing along.
You'll want to check the tour schedule for details about upcoming shows. There is typically a mini-concert with a yoga session prior to the main concert line up. If you practice yoga, I'd definitely recommend it. This is a wonderful way to get your body and soul balanced and ready for the rest of the evening.
At the Greek Theatre, yoga was held in the courtyard just outside the amphitheater. Other locations will have different set ups. There was a good group of women, men and kids who participated.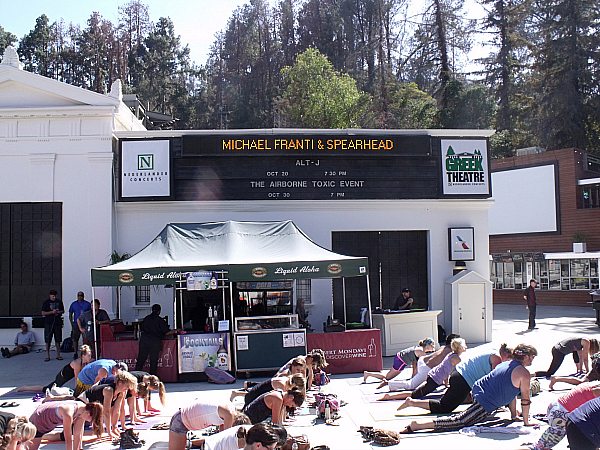 Each of the bands that performed had a unique style, but the show had a cohesive message and feeling. The sound and lyrics were all positive and uplifting. I hadn't heard the opening acts prior to that night, but really enjoyed them – especially Soja.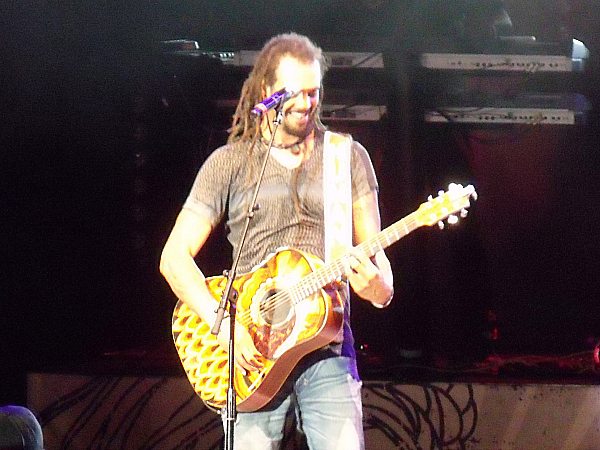 The last time I saw Michael Franti perform, it was at a yoga event with a couple hundred people in Anaheim at the Natural Products Expo. The concert was great and he kept it personal and really connected with the audience during and after the show.
He did the same thing at the oh-so-much larger Soulshine show. It felt as if all of the thousands of people were able to connect to the music on a very personal level.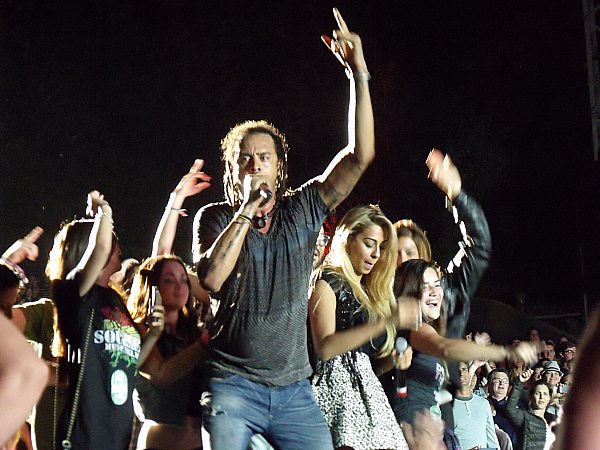 I've been to many concerts where security has had to remove people for trying to get too close to the artists who were performing on stage. There was no need for that at Soulshine
Michael came out into the audience . He sang and danced his way from the expensive seats down front all the way to the cheap seats in the back. Along the way, he stopped to help set the scene for a proposal for a young couple that was in the audience. Afterwards, he came back into the audience to meet more fans.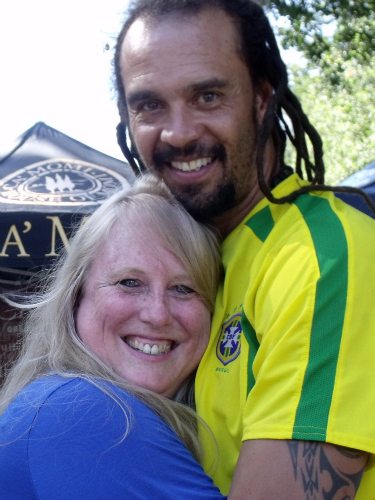 If you want to feel good from your head to your toes and deep into your soul, I'd definitely recommend seeing Michael Franti and Spearhead at Soulshine. The music will help you appreciate and be grateful for the people you love and the good things in life!