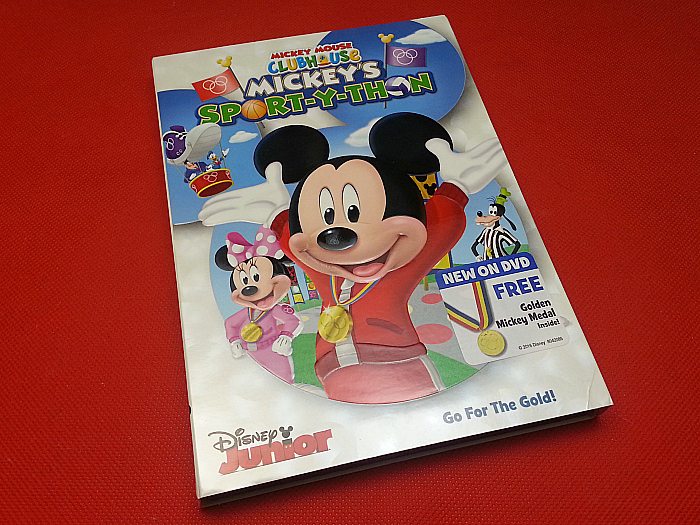 Hooray for Mickey!
When I was a kid, I remember watching re-runs of the old black and white Mickey Mouse Club featuring Annette, Tommy and the others. These days little ones get to watch a modern animated show with all kinds of Mickey style fun. Mickey Mouse Clubhouse has the camaraderie of a club with fun filled episodes that kids will want to watch over and over again.
Mickey's Sport-y-thon is a collection of six sports themed episodes. The DVD also comes with a bonus gift of a Golden Mickey Medal.
Mickey's Sport-Y-Thon

Mickey's Mousekeball!

Donald's Brand New Clubhouse

Mickey's Mousekedoer Adventure

Mickey's Mystery!

Mickey's Happy Mousekeday
The focus is on good sportsmanship and teamwork – things that are good to learn about at any age.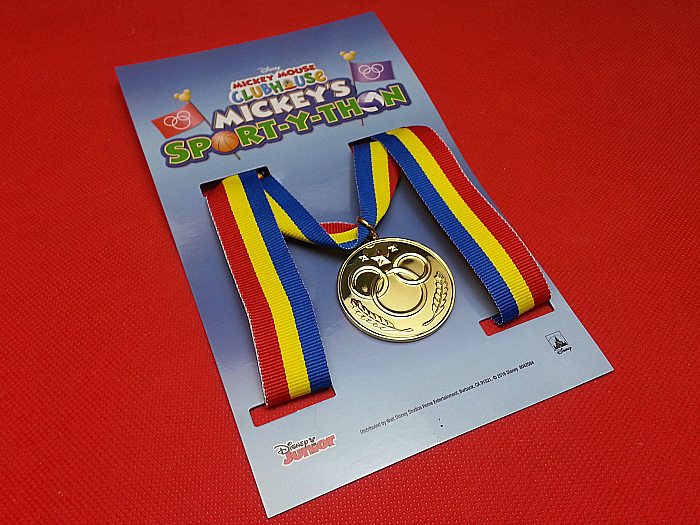 Mickey Mouse Clubhouse
Mickey's Sport-y-thon
Release date 5/24/16
Synopsis: "Put on your sneakers and get ready for the greatest sporting event ever! Join referee Goofy, along with Mickey and all of his Clubhouse Pals, as they compete in the first-ever Sport-Y-Thon, an action-filled sports tournament. Share the excitement – and a sky-high view of the action – as sportscasters Pete and Donald Duck broadcast live from above in the Sport-Y-Thon Blimp! Who will earn a prized Golden Mickey Medal? Help our heroes discover that with teamwork and good sportsmanship, everybody wins! Jam-packed with over two hours of song-filled episodes, Mickey's Sport-Y-Thon will have you calling for an instant replay!"
Click HERE for free Mickey Mouse printable coloring pages, crafts and activities.
Enter daily through the Rafflecopter giveaway form below: