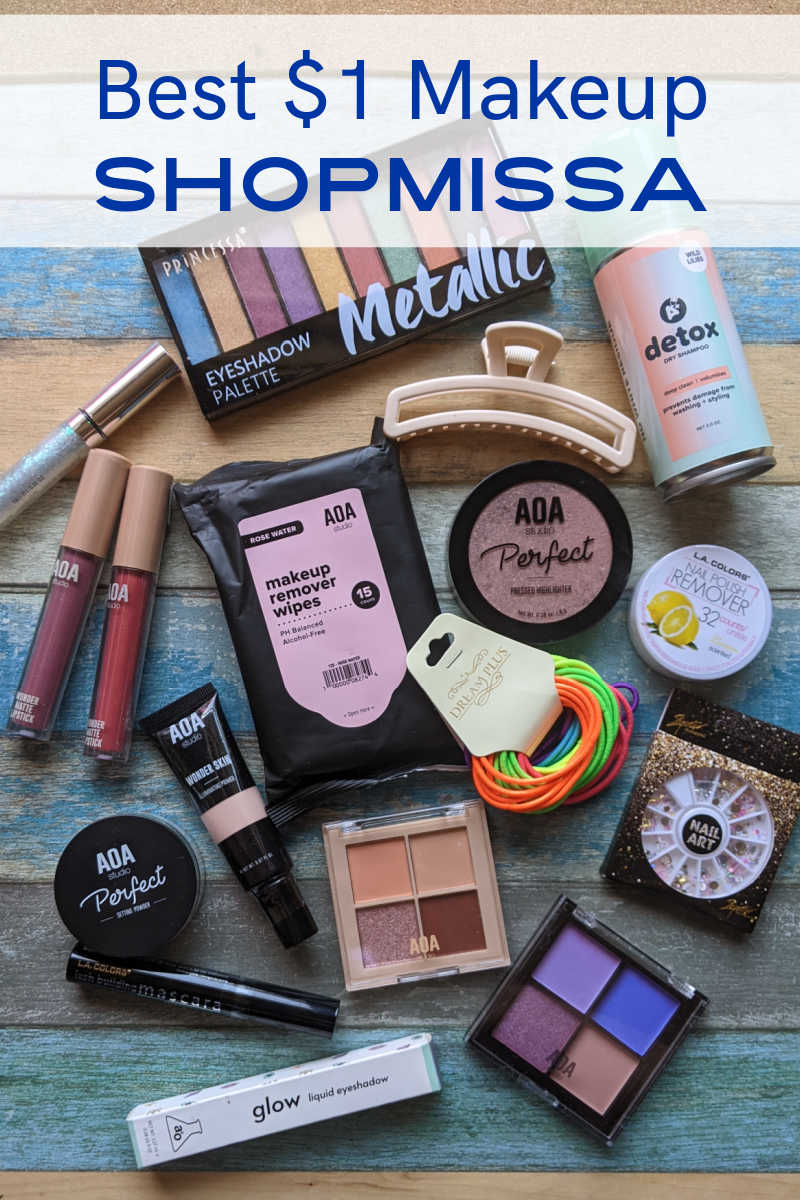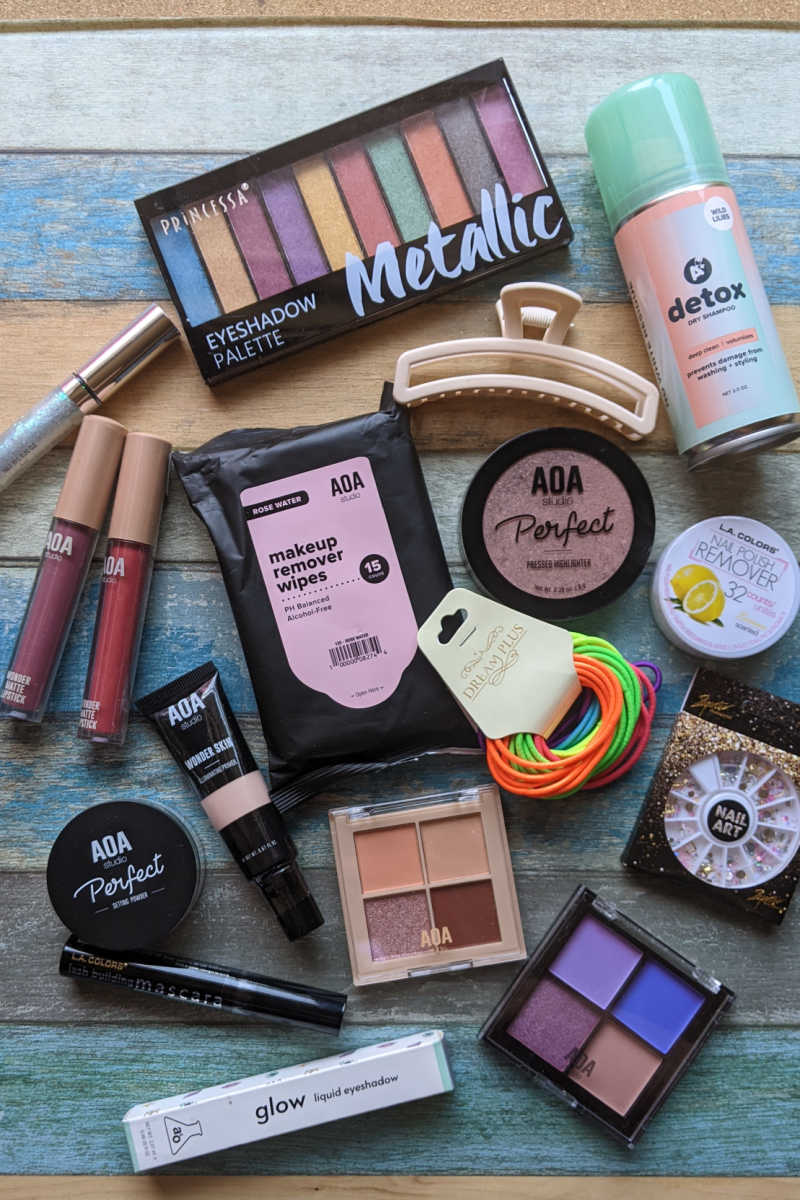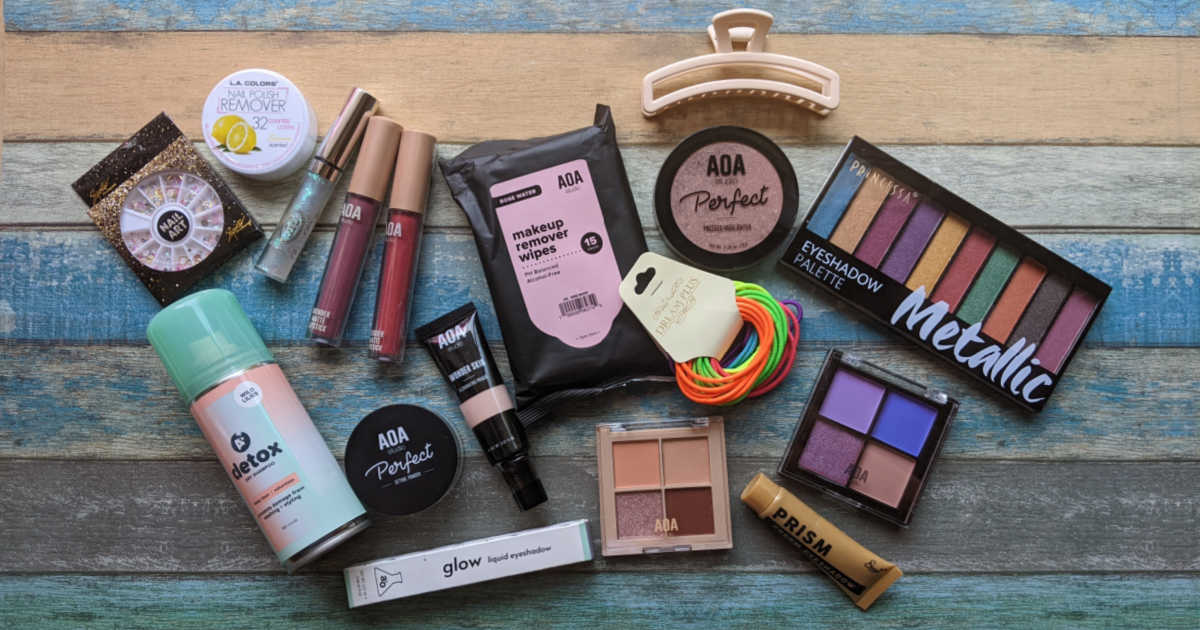 Yes, I love a a bargain, so was excited to try out Miss A $1 makeup and accessories and hoped I would like the products.
I did!
At these low prices, I was concerned the whole thing might be a scam instead of a legit business.
When I placed my first order, I thought there was a chance that I'd either receive junk or nothing at all.
However, I received some great stuff that was exactly as advertised.
Naturally, I've placed several more orders since I took that first chance and am a happy customer who will shop Miss A again.
Is Miss A Makeup Really Just $1? Accessories, too?
Most, but not all, of the makeup and accessories are just $1 at Miss A.
Some of the premium products and ones that have a charity donation built into the price are a little more, typically just $1.33 or $1.88.
They also have bundles that include a variety of related products that cost more, but end up averaging out to less than $1 per item.
If you only want to spend $1 each, you absolutely can get enough $1 makeup items for your whole face, spa treatments, hair and nail accessories and even some household helpers.
However, if you find the need to "splurge" on something that costs $1.88, it won't break your budget.
Are Shipping Charges Reasonable?
Absolutely!
Products ship from their warehouse in Dallas and tracking details are provided.
Currently, shipping is just $1, when you spend a minimum of $35.
Smaller orders have a flat shipping rate of $4.95, which is still reasonable.
However, it's easy to fill your cart to get to the dollar shipping level.
Do They Have Cruelty Free Cosmetics?
Yes!
The folks at Miss A love animals, so they are dedicated to supporting animal causes and promoting the humane treatment of animals.
AOA Beauty Inc. has been certified cruelty free by PETA and their charity edition products give back a portion of the proceeds.
Check individual product listings for additional details.
How Often Does Miss A Restock Products?
They restock daily, so you may want to search the new item section first.
Some items do sell out quickly, so if there is something you really, really want get it right away.
And if there is a specific foundation, mascara, primer or other makeup item you know you'll want refills of, it's good to buy multiples when available.
Otherwise, just shop whenever you'd like, since there are always lots of fun things to choose from.
What Did I Buy from Miss A? Do I Like It?
I have placed multiple orders for myself and for items to give as gifts – a little of this and a lot of that.
The short answer to the "do I like Miss A" question is, absolutely YES.
Following are additional details to help you choose what is best for you.
AOA Brand Makeup
When this company first started, they sold their own in house brand of makeup with the AOA label.
Now, they have expanded to carry other product lines as well.
If you are unsure which brand to try, you may want to stick with AOA since it is the house brand.
Personally, I was really happy with the AOA liquid foundation and primer.
However, I've had great luck with the other brands they carry, too.
While many of the AOA branded makeup and cosmetic tools cost just $1, there are also premium products in this category that cost a little more.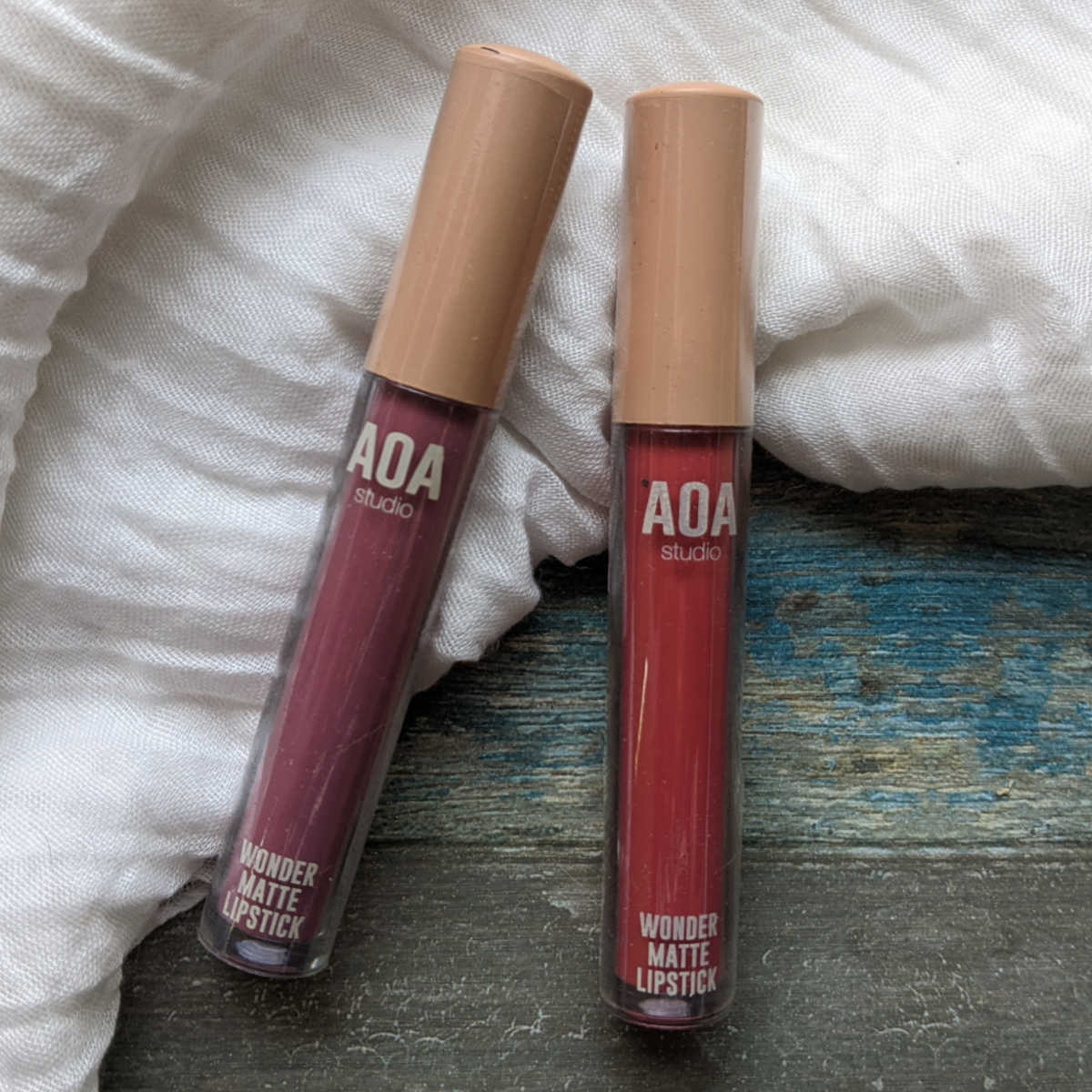 Liquid Lipstick, Lip Gloss, Lipstick, Lip Balm
I love adding a pop of color to my lips, but don't generally like to shop online for new shades.
No one wants to spend $20, $30 or $40 for a tube a lipstick only to try it on and realize it's too dark or just not right for your skin tone.
At $1 each, I tried out a whole lot of fun lip colors for much less than a tube or two of a pricey name brand lip color.
I did stick with colors that were within my usual range with some others that I hoped would work.
Surprisingly, most of what I bought is perfect for me.
A few were too bold for my fair skin and "not bold" style, so I was able to give them to a friend who loves them.
Also, I discovered that I really love matte liquid lipstick products, so will definitely get more when I'm ready to restock.
Overall, it was an amazing deal and allowed me to try out a whole lot of fun colors for my lips.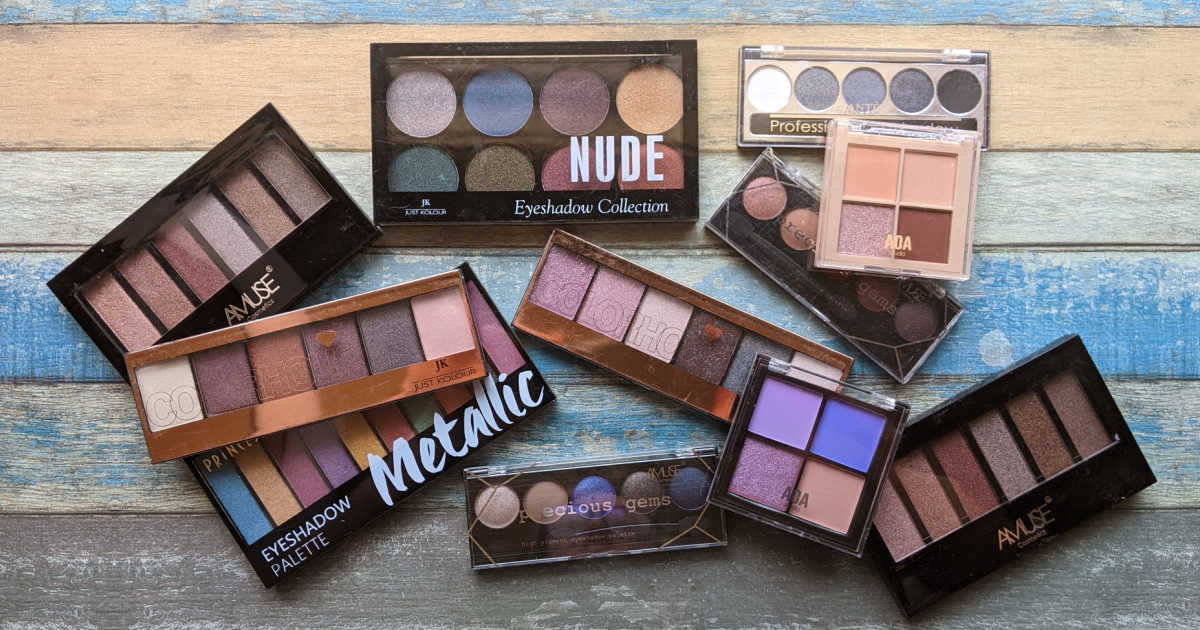 Eye Shadow Palettes
Loved the selection of multi-color eye shadow palettes, so tried out a bunch of them.
In addition to the AOA brand palettes, I also really likes Amuse and Princessa which were new-to-me brands.
They also have single color shadows available, if that's what you prefer.
I find it fun to play with the palette assortments that obviously already go together well, but you may be more confident with coming up with your own totally unique combination.
Hair Accessories
Whether your hair is long like mine or short, there are always fun hair accessories to choose from.
There are basic bobby pins and elastics and trendy fashionable accessories for your hair.
I rediscovered jaw clips and scrunchies that I loved in my younger years and wonder why I ever stopped wearing them.
They are fantastic, so I'm happy I now have an assortment in different colors and styles that I can use to quickly pull back or put up my long hair.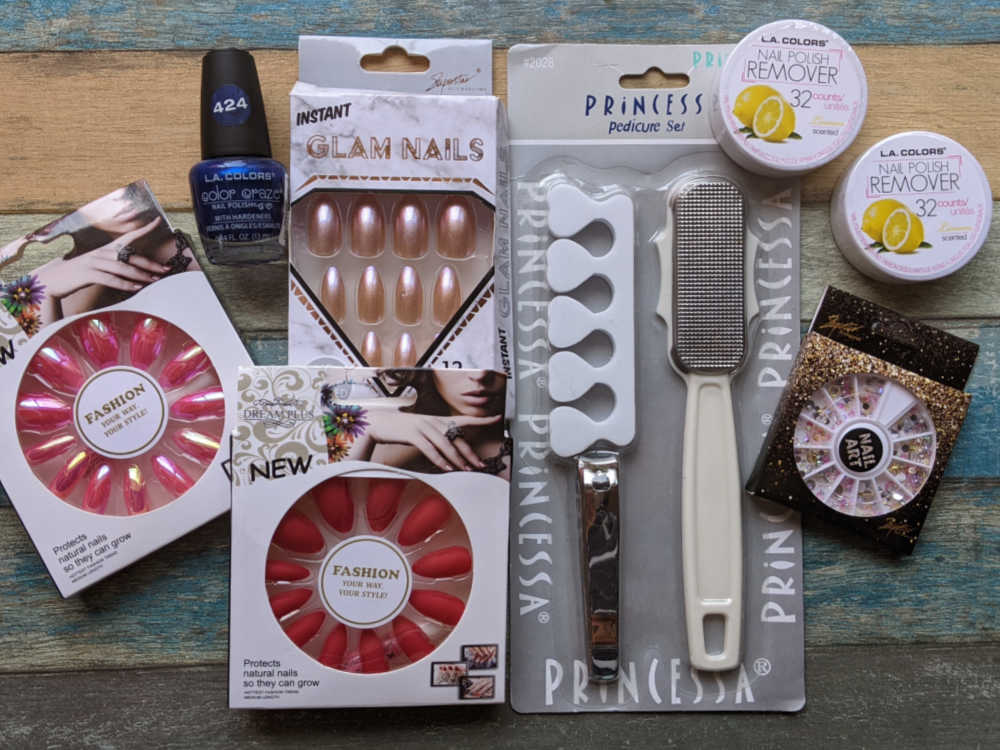 Nail Tools and Polish
As a gardener, I am rough on my hands and often have dirt under my nails.
Now that I have my own stockpile of salon tools, it is much easier to pamper my hands and feet at home.
On a whim, I bought an assortment of press on nails and nail polish strips.
Surprisingly, I love them and have had a lot of fun giving myself a quick and colorful alternative to rough nails with dirt under them.
There is always a big selection, so have fun with all the great nail products!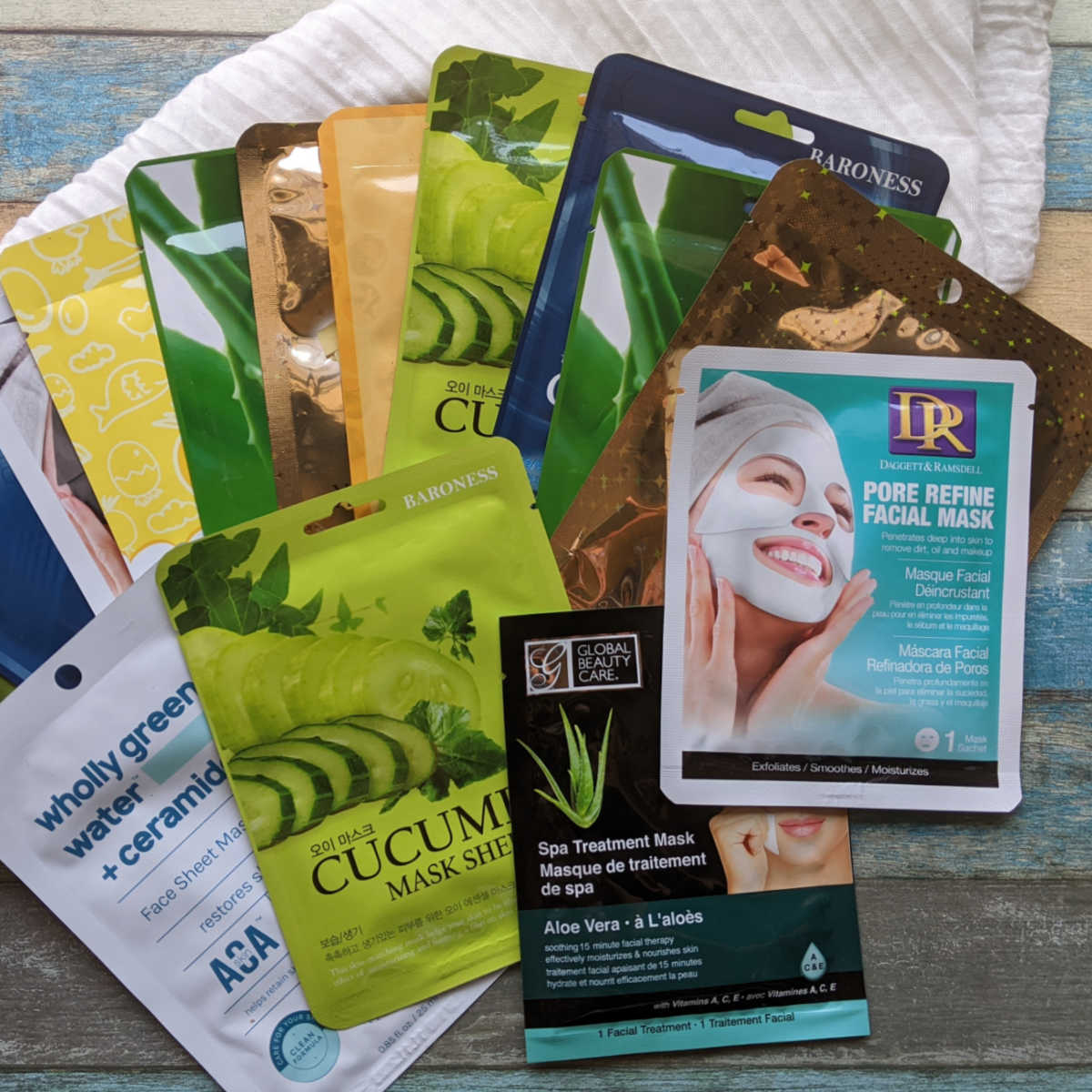 Sheet Masks and Spa Products
I'm a big fan of taking a break after a long day to relax with a $1 sheet mask.
They are a great way to refresh my skin and my soul, so are a special treat that I enjoy.
You can buy them individually or they often have bundled deals that work out to less than $1 each.
Their other spa products are great, too.
I especially like the bath and shower bombs, essential oils and bubble bars to give as gifts.
Fashion Jewelry, Accessories and Home Goods
These trendy accessories are not meant to be high fashion, but they are fun.
This is a great way to accessorize with trendy pieces without investing too much money in them.
Update your look with trendy jewelry, scarves, socks, school and work accessories, room accents, kitchen tools and more.
Items in these categories often turn over frequently.
Check back often to see what's new and grab must-have items before they sell out.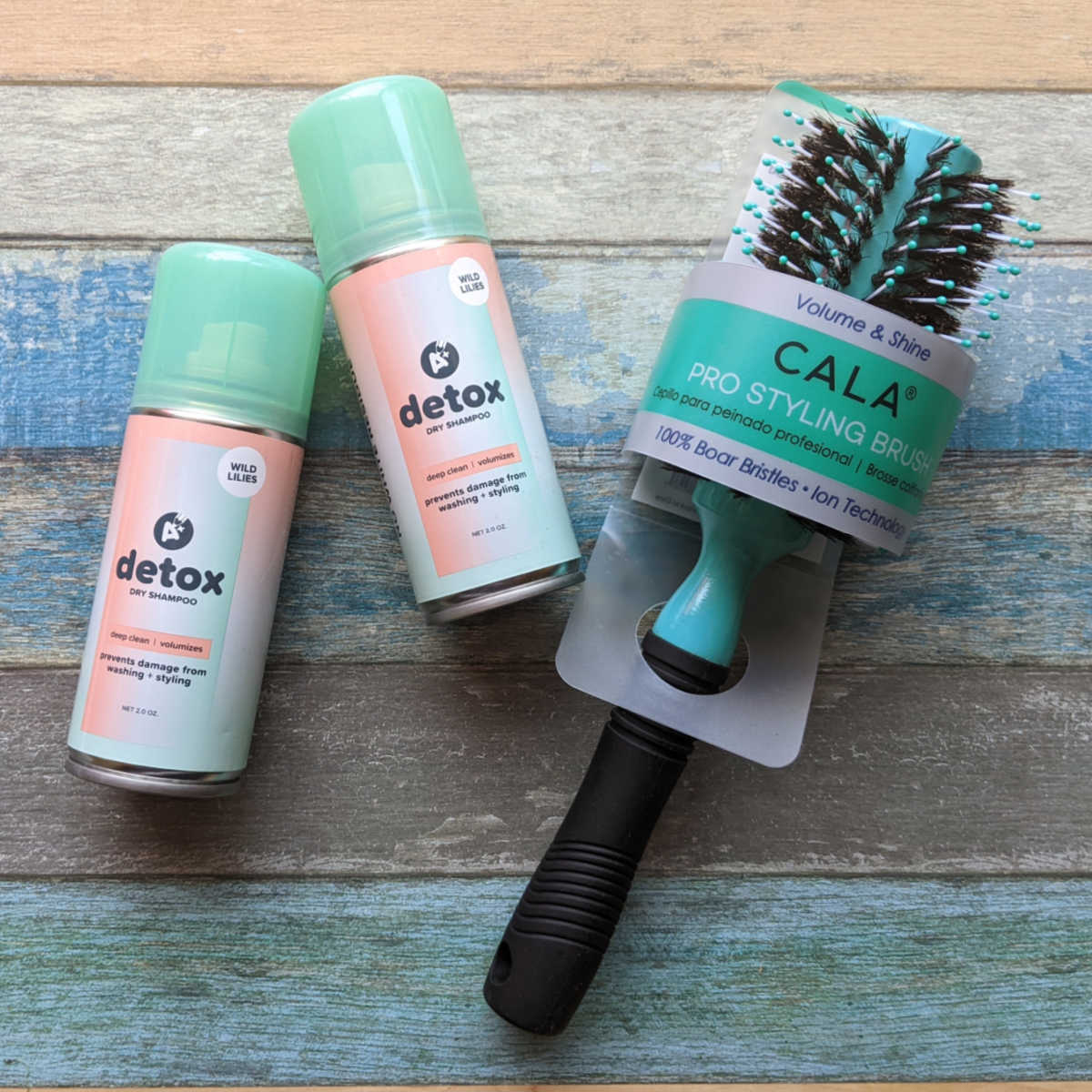 My Favorite Dry Shampoo
Love, love, love the dry shampoo!
It does cost a little bit more than $1, but is still under $2 per spray can.
They have two different types – the lightweight "Fresh" and a heavier "Detox."
These are regular products for them, but are sometimes sold out.
If you like dry shampoo like I do, I'd recommend stocking up when they have it.
It's nice to have a spare dry shampoo available, so you don't accidentally run out when your hair needs a little extra freshness.
Will I Buy from Miss A Again?
Yes.
I've already placed and received several orders for myself and to give as gifts, and have been pleased with all of them.
The prices are low, so I can afford to try new colors and new-to-me products without breaking my budget.
They are always adding products to the shop, so it's fun to see what new things I need.
I'm sure I'll be ordering from again before the holidays!
What would you like to buy when you shop at Miss A?
More from Mama Likes This
Take a look at my entertainment articles, so you can keep up with the latest TV, movie and book news.
Free Printable Activity Pages
Check out my free printables, when you are looking for fun activities to do at home.
Many are from Disney, Netflix and Shout Factory, so they feature movies, TV series and characters that your kids already know and love.
Some are educational, but others are just plain fun.
There are coloring pages, crafts, word puzzles, mazes, memory games and many other family friendly activities.
Shopping Deals
Check out the latest online deals, so you can save money and pick out some great products for yourself and your family.
What will you buy first?