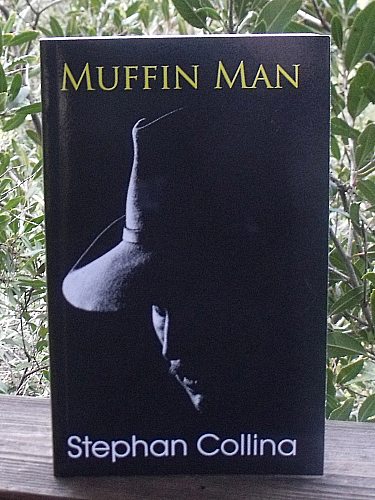 Contrary to what you may have thought when you saw the title, this is not a cute little illustrated children's book. Muffin Man is a novel for adults featuring drugs, politics, sex, violence and some immoral behavior, which can be a great read for the appropriate adults but is definitely not for the kiddos.
Muffin Man is fictional, but is based on real events and the personal life experiences of the author. It took me a little while to get on track with the story, but then it all came together. The characters are believable and the story is interesting and entertaining.
Stephan Collina spent his childhood in a small village in Wales, has a degree in philosophy and is qualified as a captain for commercial ships. These varied life experiences come to play in his writing.
Muffin Man

by Stephan Collina
isbn 978-1480078062
Pub. date 9/18/12
Description: "Set against a backdrop of drug dealing, covert political manipulation and murder theMuffin Man is an authentic and atmospheric tale from the 1970s. Based on real events, the story begins with a premonition that leads to the formation of a secretive political organisation. The plot unfolds in twists and turns through the ordinary lives of innocents who are sucked into an accelerating and dangerous vortex of drug dealing, assassination and murder."
Enter daily through the Rafflecopter form below: