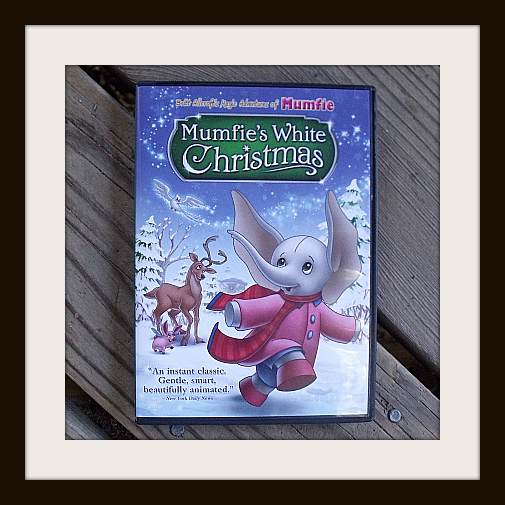 Holiday movies and TV specials are always a fun part of the holidays. I look forward to getting out my collection of holiday themed DVDs and VHS each year. Mumfie's White Christmas is a fun addition to our collection.
Britt Allcroft's Magic Adventures of Mumfie TV series first aired on British TV and then came to the US in the 1990's. If you aren't familiar with Mumfie, I'm sure you're well acquainted with the other large television series that she brought to TV – Thomas & Friends. Lionsgate will be bringing the series to DVD and the first release is this Christmas special.
The show is sweet and adventurous. Kids will enjoy traveling along with Mumfie, Scarecrow and Pinkey as they search for Santa. The story is imaginative and will help reinforce good values and the holiday spirit.
Mumfie's White Christmas DVD

Release date 11/12/13
Synopsis: "Join Mumfie, Scarecrow and Pinkey on their unforgettable quest across sea and snow to ask Santa for a wintery white Christmas. Though their journey takes some unexpected turns, with the help of familiar friends like Whale, Napoleon and the mysterious Black Cat, as well as new ones like a high-flying reindeer and a magic little snowbird,Mumfie discovers the value of kindness and the true meaning of Christmas."
The DVD also includes 3 holiday themed bonus features:
Bristle's Holiday

Reindeer's Keep Dropping on my Head
Pinkey's First Winter
Enter daily through the Rafflecopter form below: