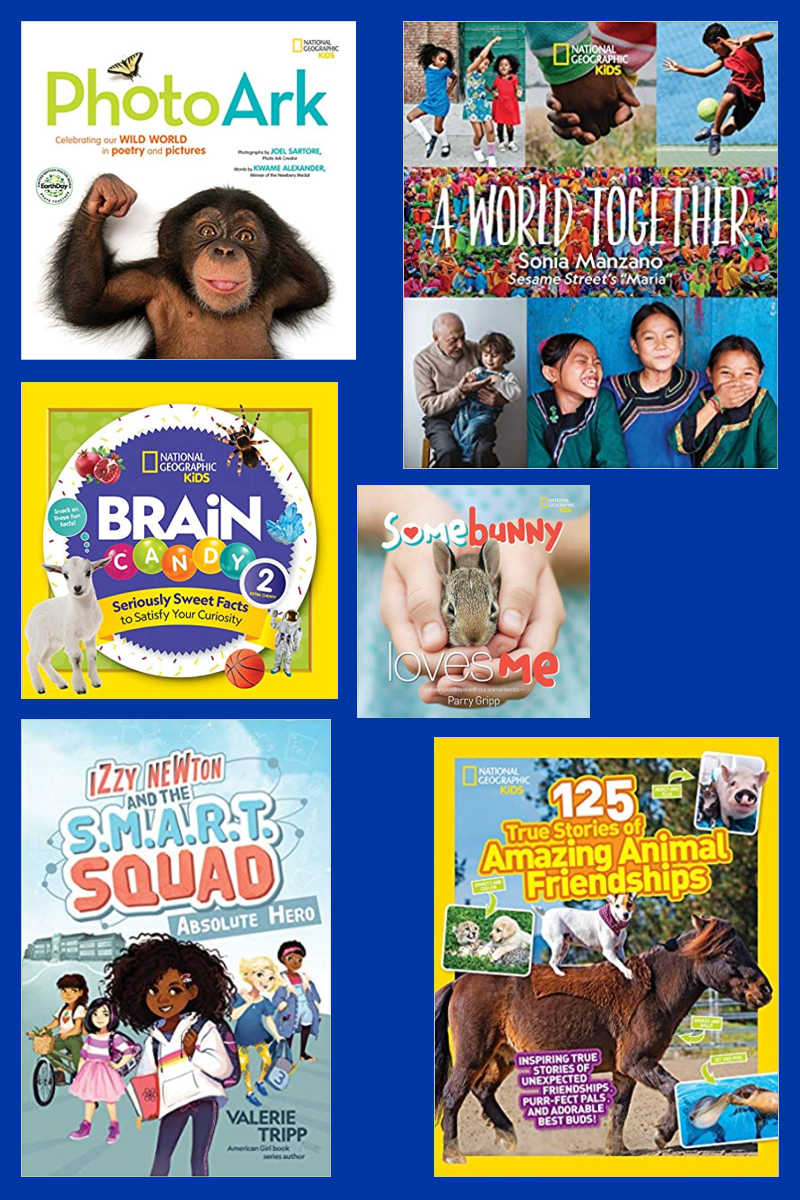 Books for Kids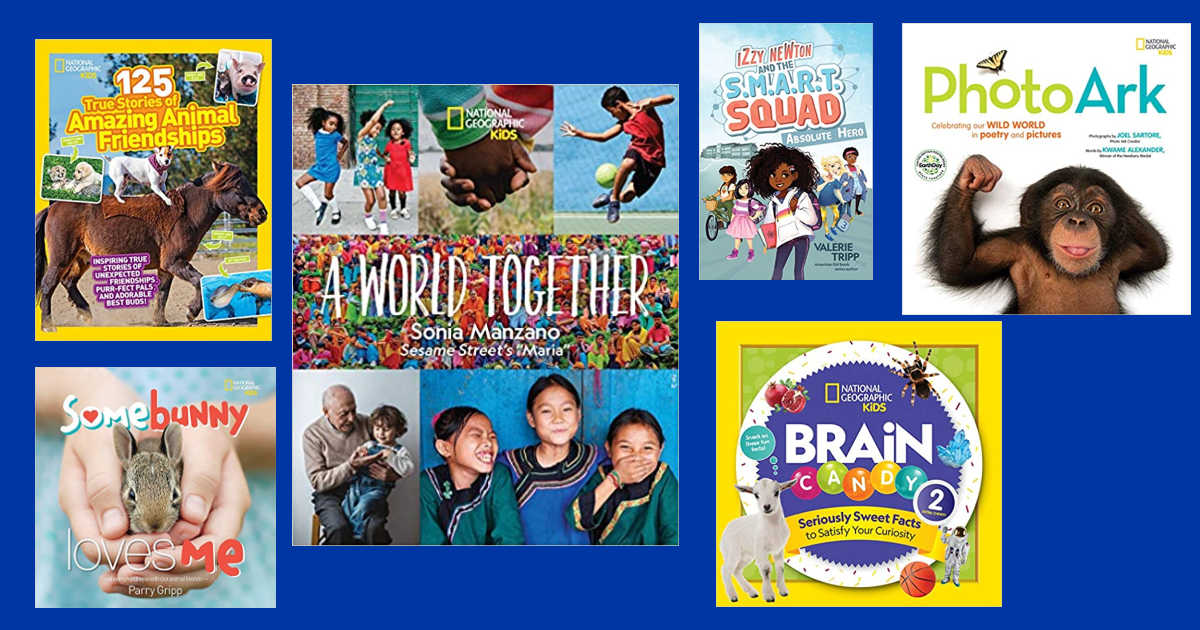 Inspire your kids to expand their minds, when you give them Nat Geo childrens books about science, people, culture and more.
When I was a kid, I loved spending hours reading and looking at the photographs in National Geographic magazines.
Now, kids can enjoy amazing Nat Geo books that are made with kids in mind.
These are the kind of books that kids will open up again and again.
In fact, they are so good that adults and bigger kids can read them, too.
6 Amazing Nat Geo Childrens Books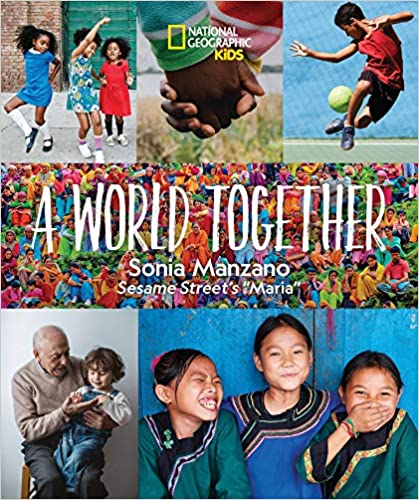 by Sonia Manzano – Sesame Street's "Maria"
isbn 978-1426337383
Pub Date 9/15/20
Synopsis
Sonia Manzano, Sesame Street's beloved character Maria, brings warmth and wit to this timely picture book that looks across cultures and generations to celebrate what unites us, wherever we come from.
Manzano's lyrical prose combined with stunning photography of people from dozens of countries around the world explores how all of our lives are enriched by our geographic and cultural diversity.
Kids see how people around the world look, dress, and spend their day, and learn that what we enjoy and value–friends, family, food, play.
We may sometimes look different, but deep down is the same wherever you go.
This lovely picture book from a first-generation American affirms our common humanity as it presents the glorious similarities and differences that connect us all.
It has an inspiring message: With laugher and love, we can help bring a world together.
by Lisa Gerry
isbn 978-1426330186
Pub Date 5/29/18
Synopsis
Meet awesome critters who became the best of pals, like the dog who rides a horse; the lizard-loving cat; the litters of puppies who befriend pigs; and that's only the beginning!
These uplifting tales are paired with amazing National Geographic photos and loads of animal facts.
There's tons of fuzzy, furry, feathery fun on every page, and throughout these tales, one message shines through.
Best friends come in all different shapes and sizes.
by Parry Gripp
isbn 978-1426329753
Pub Date 12/26/17
Synopsis
Parry is an Emmy-winning singer-songwriter whose quirky, popular tunes, including "Nom, nom, nom" and "It's Raining Tacos" have made his YouTube channel a smash hit with over 360 million views.
He is an avid animal lover and his bunny Bruno is often the inspiration behind so many of his songs.
In Somebunny Loves Me, Parry's sweet and silly rhymes are cleverly written to share how children can best understand, appreciate and interact with a variety of fuzzy, feathered or scaly pals.
Paired with adorable, full-page photographs, Parry also includes a personal note in the back of the book giving kids and their parents more tips on how to be good pet owners.
It covers everything from how to keep pets safe, clean and healthy to how to best interact with them and even pointers on how to make a pet music video.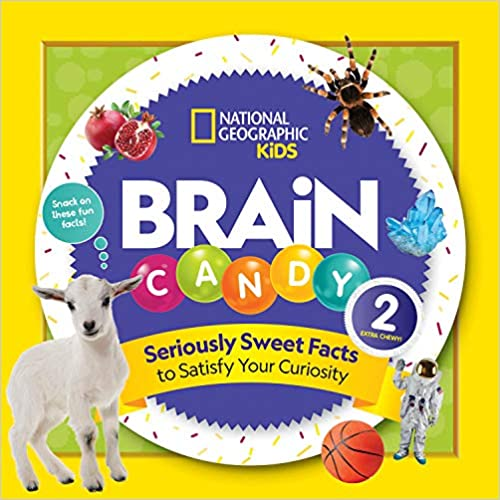 by Kelly Hargrave
isbn 978-1426338861
Pub Date 10/6/20
Synopsis
If you like seeing far-out facts in a new light, this book takes a deep (and delicious) dive into numbers, fun facts, and cool trivia on all kinds of topics.
So you know that the speed of light is fast: 229,792,458 miles per second.
But what does that really mean?
It means that at the speed of light, you could reach the moon in 1.3 seconds.
How long to travel to the sun? Just 8 minutes. And in 4.6 hours, you could reach Pluto at 4.6 billion miles away!
It's a novel approach to feeding kids smart snackable bites about the world and is sure to be an addictive addition to the family bookshelf.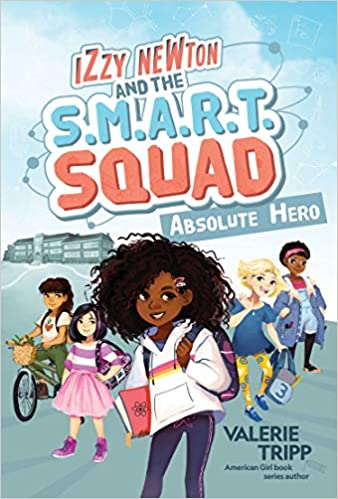 Izzy Newton and the S.M.A.R.T. Squad: Absolute Hero
by Valerie Tripp
isbn 978-1426338694
Pub Date 9/8/20
Synopsis
A brand new series from the author of many beloved American Girl books, Valerie Tripp!
Join Izzy Newton and her friends at Atom Middle School in the first adventure of this new middle-grade fiction series.
A crowded new school and a crazy class schedule is enough to make Izzy feel dizzy.
But for the S.M.A.R.T. Squad, it's all about relying on the value of friendship and the power of science to help them think their way through all kinds of sticky situation.
Science and tech reign supreme when these five brainy buddies put their heads together!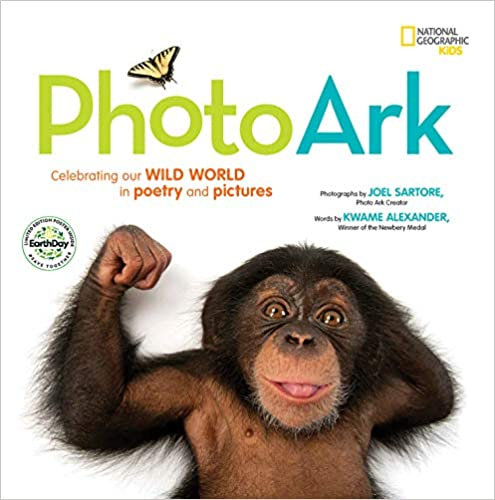 Photo Ark: Celebrating Our Wild World in Poetry and Pictures
by Kwame Alexander
photos by Joel Sartore
isbn 978-1426372070
Pub Date 3/24/20
Synopsis
Our planet's most beautiful and endangered animals come to life in this visually stunning picture book.
The photos, by award-winning National Geographic photographer Joel Sartore, represent a lifelong project to photograph every captive animal species in the world.
Special attention is given to saving endangered species.
They are paired with uplifting poetry and prose from Newbery award-winning author Kwame Alexander — a talented dream team duo to craft a uniquely wonderful book.
This special edition includes a free poster highlighting 50 endangered species that is sure inspire people not just to care, but also to help protect these animals for future generations.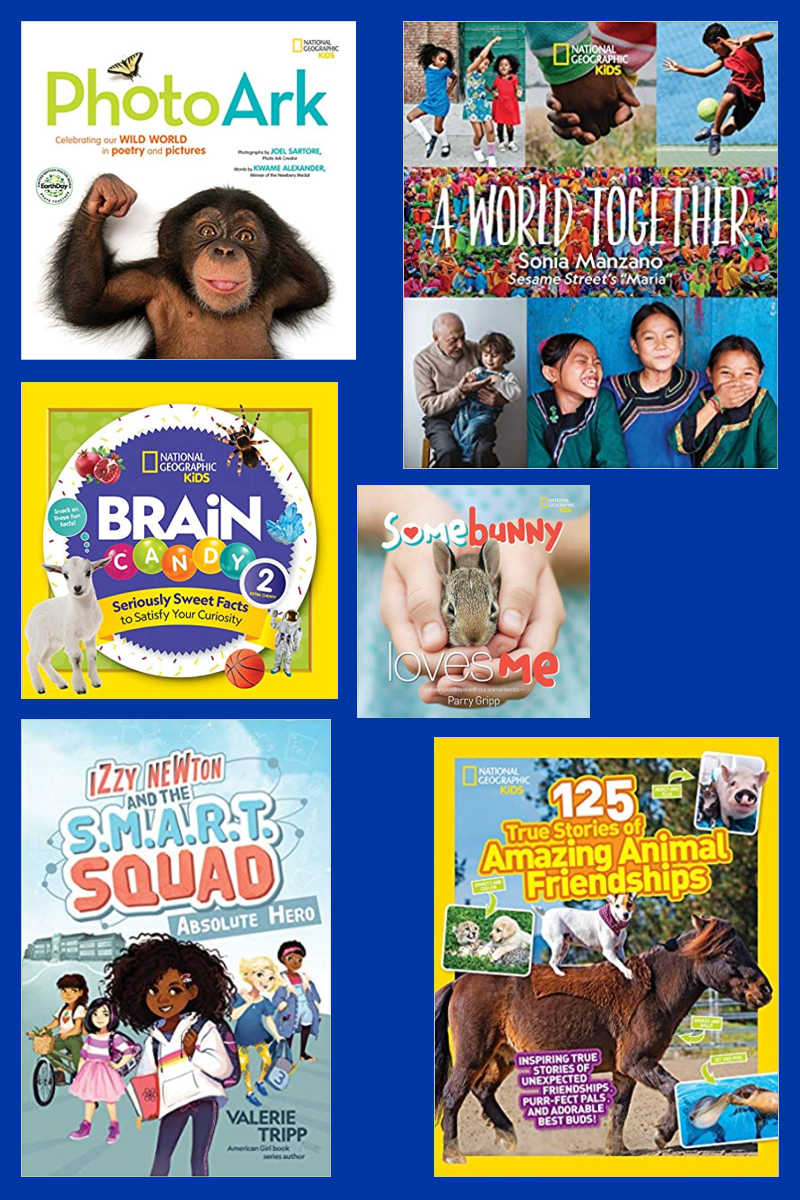 More from Mama Likes This
Take a look at my other entertainment articles, so you can keep up with the latest TV, movie and book news.
Check out my free printables., when you are looking for activities to do at home.
Many are from Disney and Shout Factory, so they feature movies, TV series and characters that your kids already know and love.
Some are educational and some are just plain fun.
There are coloring pages, crafts, word puzzles, mazes, memory games and other family friendly activities.