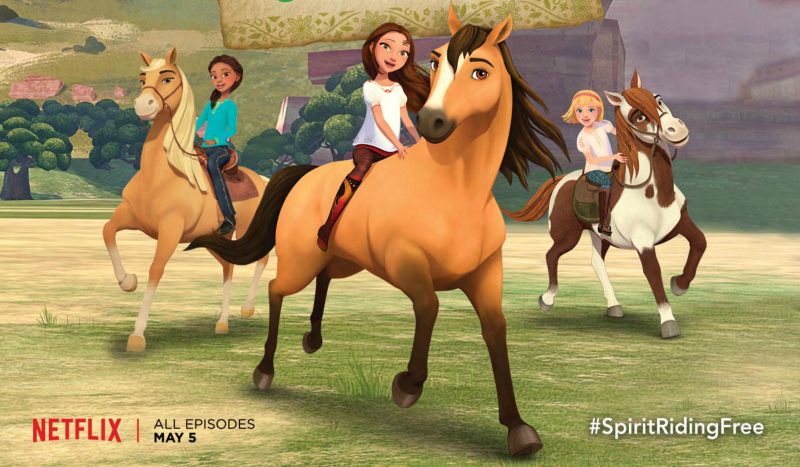 Click HERE to download the free family discussion guide (3 pages).
Have your kids watched Spirit Riding Free on Netflix? This new series is a whole lot of fun for kids, but also has some great messages worked into each episode. Viewers will see positive lessons of friendship, teamwork and courage as they are being entertained.
The show is a good starting point for family discussions. This three page family discussion guide is a good starting point for conversation.
Synopsis: ""Spirit Riding Free" follows the heartfelt journey of a gutsy 12-year-old girl named Lucky who befriends a wild mustang whom she aptly names Spirit. With her two best friends (and their horses) by her side, Lucky and her friends explore a world filled with endless rides, magnificent horses and never ending fun! Together they'll push their own limits, harness the power of friendship and discover what it truly means to be free."