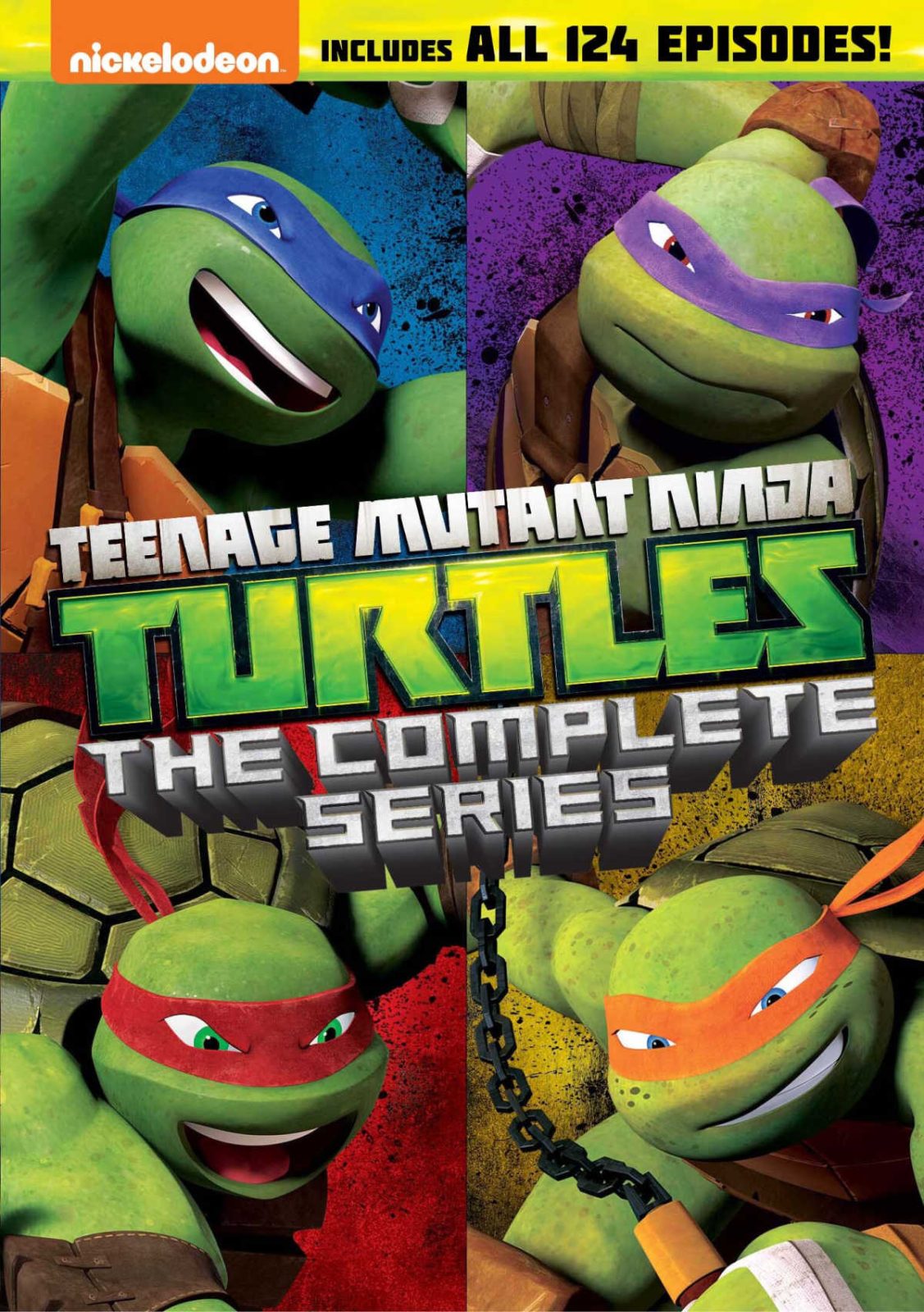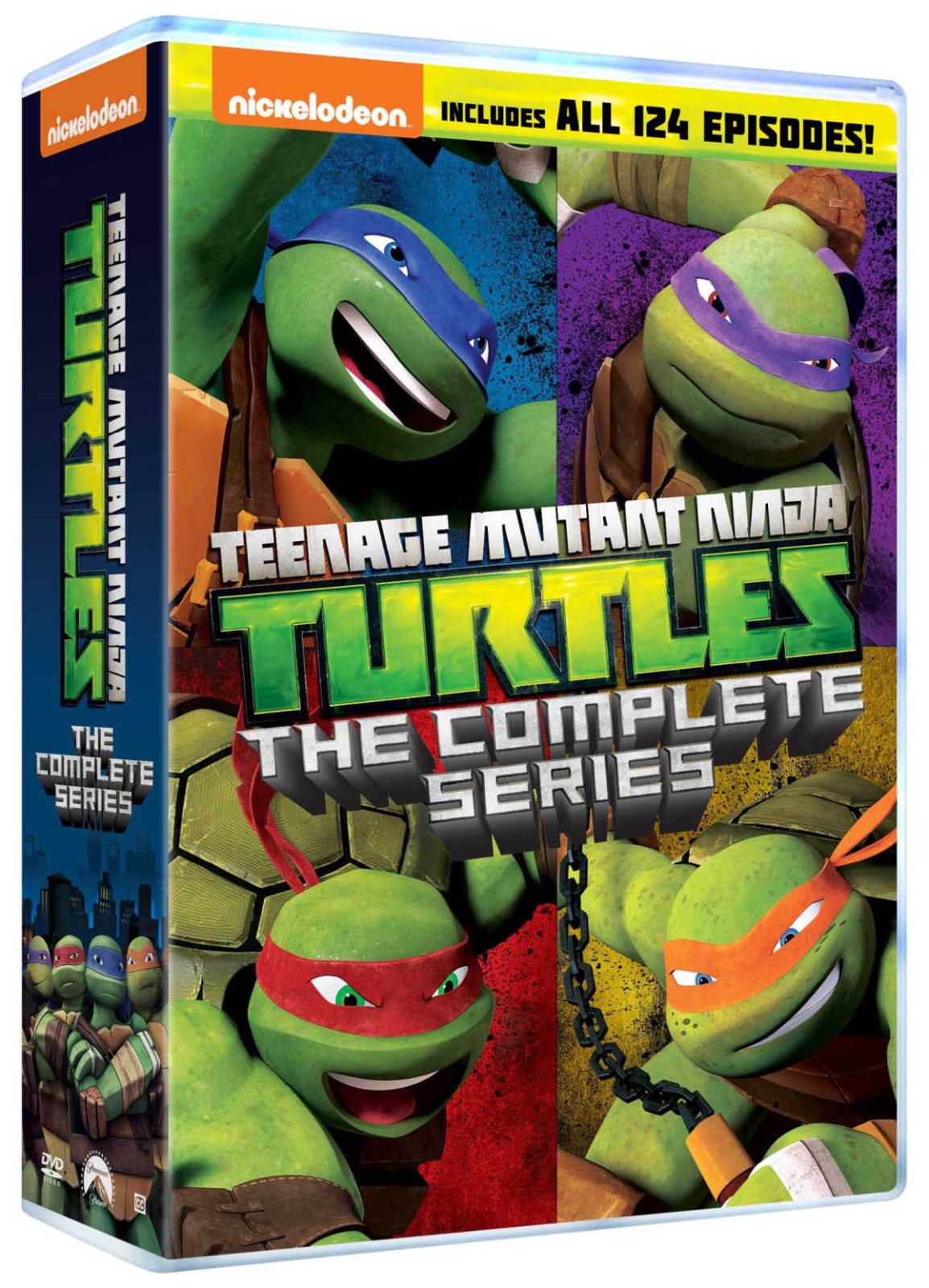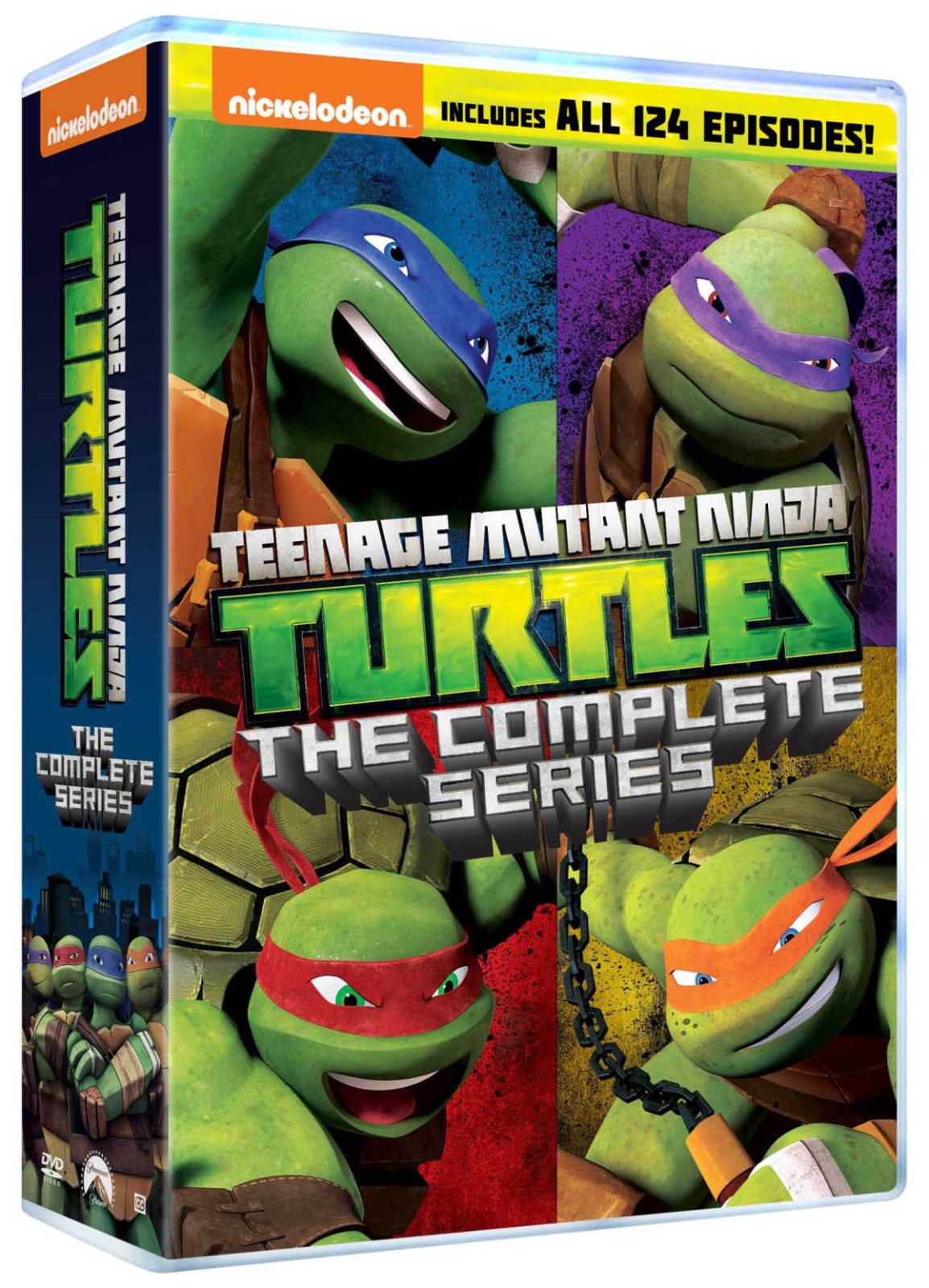 The all new Teenage Mutant Ninja Turtles Complete Series DVD set is a must-have for collectors and fans of all ages.
Like many action packed children's shows, the Ninja Turtles began as comic book characters.
Then in 1987 the first television series debuted and kids loved these hilarious heroes in a half shell.
In 2012, the show got a reboot and a CGI animation upgrade.
This huge DVD set includes all 124 CGI episodes from the 2012 series, which is over 47 hours of Ninja Turtle fun on 20 DVD discs.
It's wonderful to have the complete set to be able to watch the whole series from start to finish.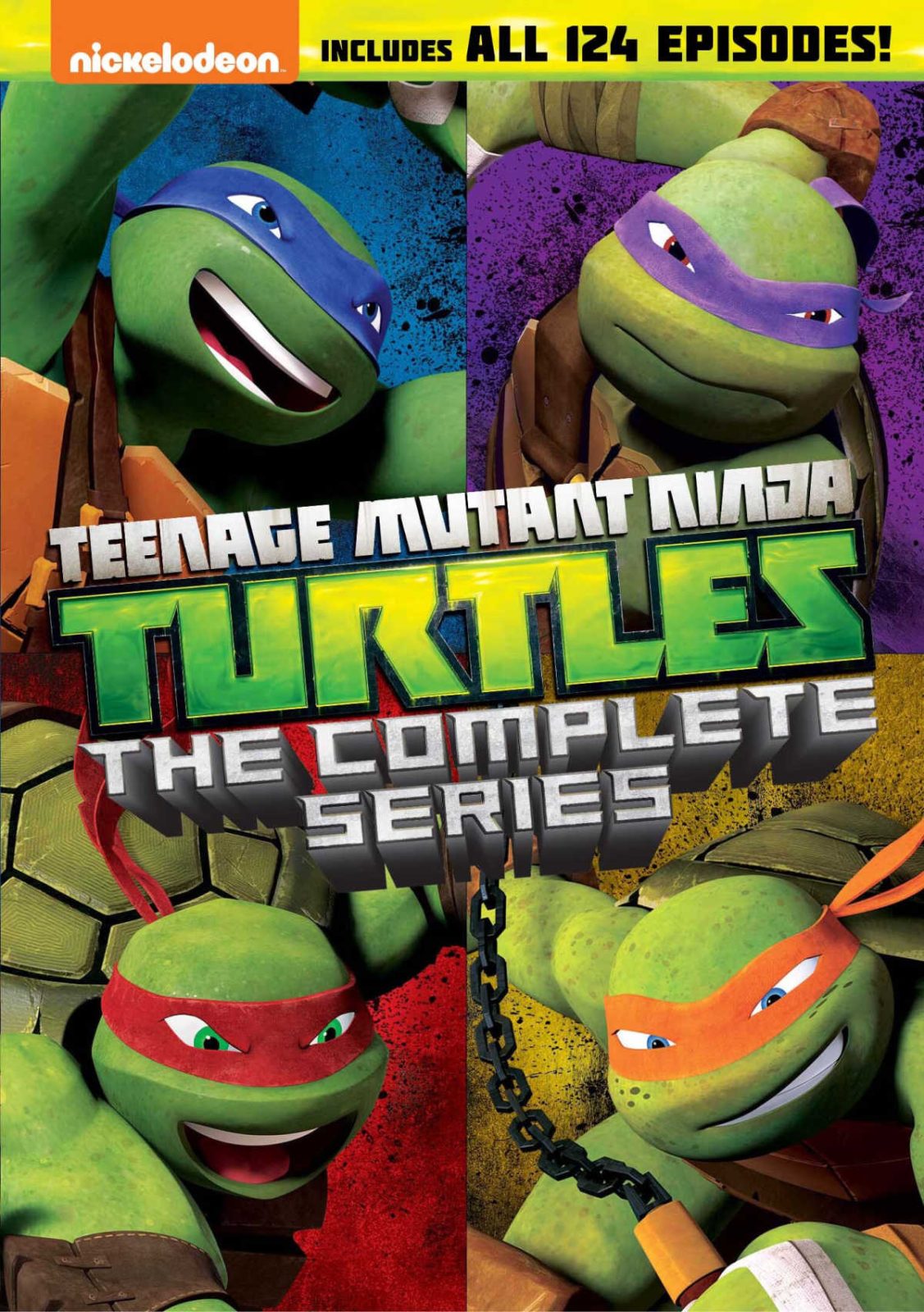 Nickelodeon
Paramount
Release Date 12/6/22
Synopsis
Mutants Rule! Emerging from their hidden lair in the sewers, teenage bros Leonardo, Donatello, Michelangelo, and Raphael face off against the most dangerous baddies and the most delicious pizza in New York City!
The Teenage Mutant Ninja Turtles are martial arts masters-in-training on a mission to defeat all enemies, protect the innocent, and make it home in time to chill.
With the help of powerful pals like April O'Neil, Casey Jones, and Ice Cream Kitty – plus the expert teachings of Sensei Splinter – it's bros vs. foes when the heroes in a half shell take on Shredder, the Kraang, and the Foot Clan – one awesome attack at a time!
This release features all 124 episodes of the 5-season series in one box set!
Executive Producers
Brandon Auman
Ciro Nieli
Cast
Sean Astin
Rob Paulsen
Greg Cipes
Seth Green
Mae Whitman
Genre
Kids and Family
Animated Action and Adventure
Ninja Turtles Complete DVD Box Set Giveaway
Prize: Teenage Mutant Ninja Turtles: The Complete Series! 20 disc DVD Box Set (arv $33.99)
1 Winner
Ends 4/11/23 11:59pm ET
Check out my other giveaways, so you can have more chances to win prizes.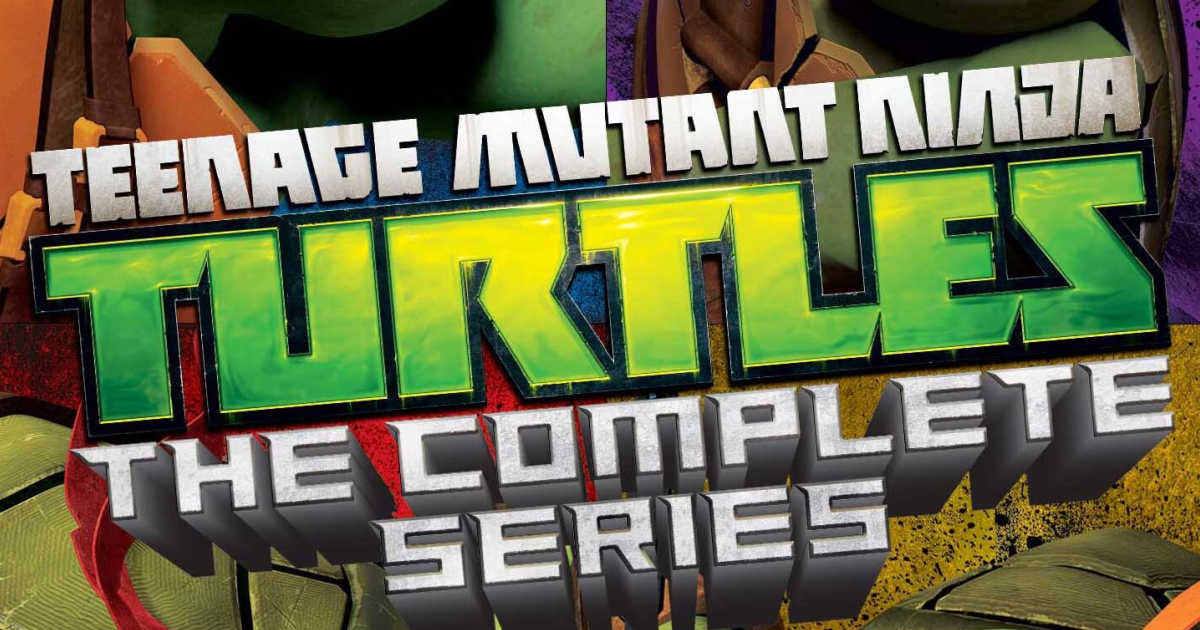 More from Mama Likes This
Take a look at my other entertainment articles, so you can keep up with the latest TV, movie and book news.
Free Teenage Mutant Ninja Turtles Printables
Printable Activity Pages
Check out my free printables, when you are looking for fun activities to do at home.
Many are from Disney, Netflix and Shout Factory, so they feature movies, TV series and characters that your kids already know and love.
Some are educational, but others are just plain fun.
There are coloring pages, crafts, word puzzles, mazes, memory games and many other family friendly activities.
Shopping Deals
Check out the latest online deals, so you can save money and pick out some great products for yourself and your family.
What will you buy first?