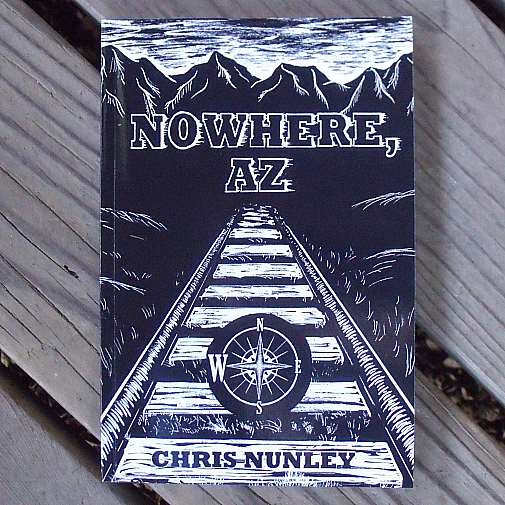 Nowhere, AZ is a unique novel that is unlike anything else I've read. It feels as if you're listening to an interesting stranger tell stories floating back and forth from the past to the present.
The narrator is a colorful character and the events he recalls are unusual. Yet, it feels as if he is someone that I could come across either in person or in a news story. The book reads quickly. The chapters are short and conversational. You just may find it hard to put it down thinking you'll read just one more chapter and then another and another.
Chris Nunley is a passionate writer who has written many screenplays. This is his first novel and it has a bit of a screenplay feel to it. There is some language in the book and the main character is a convicted killer. As long as you're ok with this, Nowhere, AZ is an interesting, entertaining and thought provoking novel.
Nowhere, AZ

by Chris Nunley
isbn 978-1478352969
Pub. date 9/30/12
Description: ""Always going somewhere. Never getting anywhere." Negative energy haunts the nameless Narrator, who's been on the run for twelve years. A convicted killer on the loose, he has no one left to rely on and no place to call home, so he heads west. "Those who will remember will say it's all my fault." He has no control of what he's capable of and does his best to avoid any type of confrontation at all costs. Words are said, things are done. Friends turn into enemies. "They call me a monster." Just as he's about to reach his destination, his past starts catching up quickly."
Enter daily through the Rafflecopter form below: