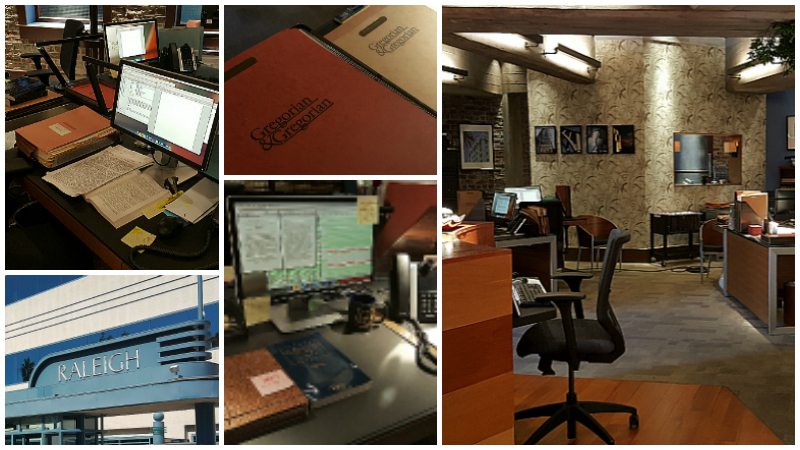 Have you seen Notorious? It's a new drama series on ABC that combines criminal law and the media. After watching the first episode, I was hooked!
The TV series was inspired by the real life careers of Wendy Walker and Mark Geragos. Wendy Walker is a journalist with decades of experience. She started at CNN in 1980 and went on to work as the executive producer of Larry King Live for 18 years. Mark Geragos has become a household name due to his work on criminal cases with OJ Simpson, Michael Jackson and other high profile clients.
The show is fictional and the stories touch on current events and pop culture. It's easy to get caught up in both the story of the week and the ongoing stories of the main characters and their relationships with each other.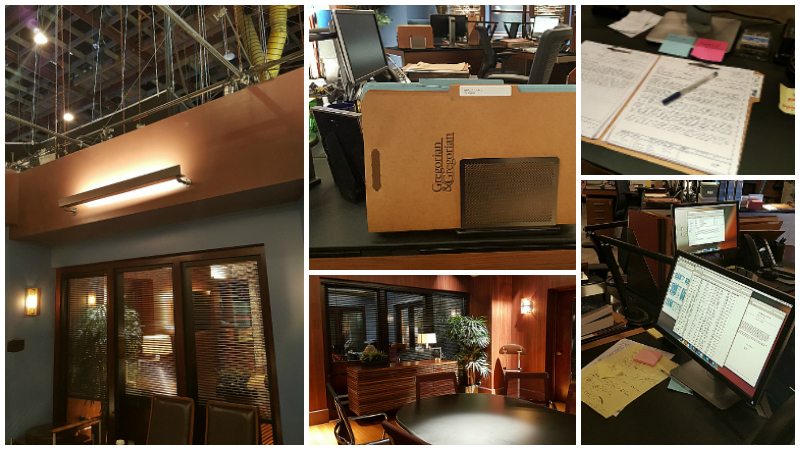 The show is filmed on two sound stages at Raleigh Studios in Hollywood. One stage is used for the law offices of Gregorian & Gregorian. The other is the set for the news station. I enjoyed hanging out in the law office set and was able to watch the crew at work filming tense scenes in the newsroom for an upcoming episode. Wendy Walker was there helping with details that help make the characters and scenes realistic.
Piper Perabo was busy working on the day's shoot. She is meticulous with her approach to the character, which is evident when the episodes air.
I was able to sit down and talk with several other actors from the show. Now that I know more about them and the characters, I like the series even more.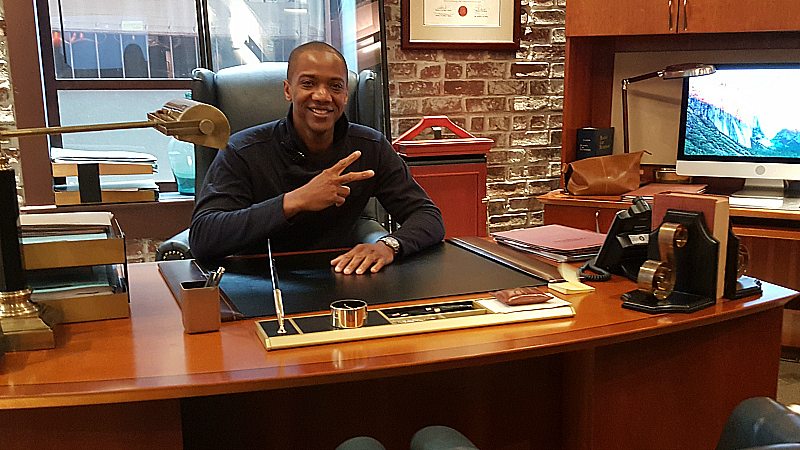 J. August Richards is defense attorney Bradley Gregorian. You may remember him from his role as a vampire hunter on Angel.
On Notorious, he identifies with the strong relationship with his brother and business partner. They work hard and get the job done.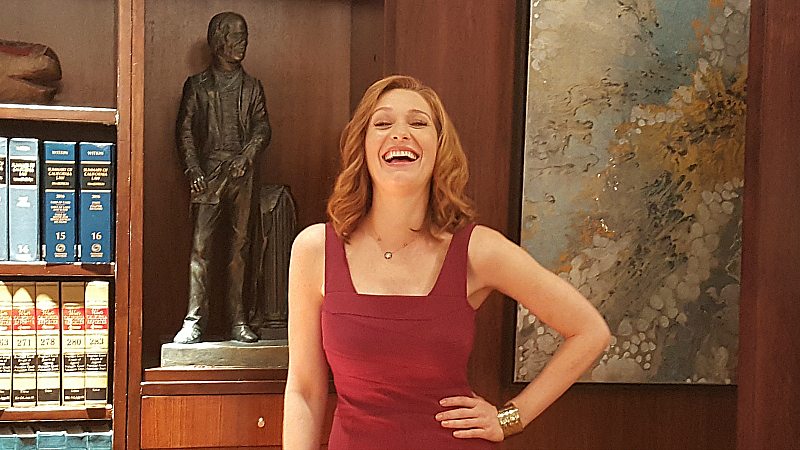 Kate Jennings Grant is Louise Herrick, the host of "Louise Herrick Live." When she was a child, it was her dream to be a news anchor and she often played that she was one. Now, she gets to do exactly that on Notorious.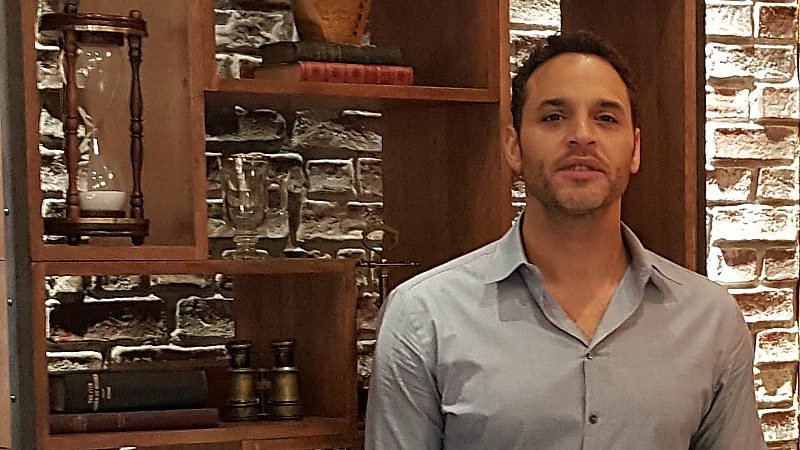 Daniel Sunjata is Jake Gregorian, the character inspired by Mark Geragos. He was on Rescue Me with Denis Leary for years and recently played an FBI agent on Graceland.
Each of these actors are perfectly suited to their roles on the show. They each have different approaches to the acting process that add to the depth of their characters. They work well together and I'm looking forward to seeing what happens next week on Notorious.
Be sure to check out Notorious on Thursday nights on ABC!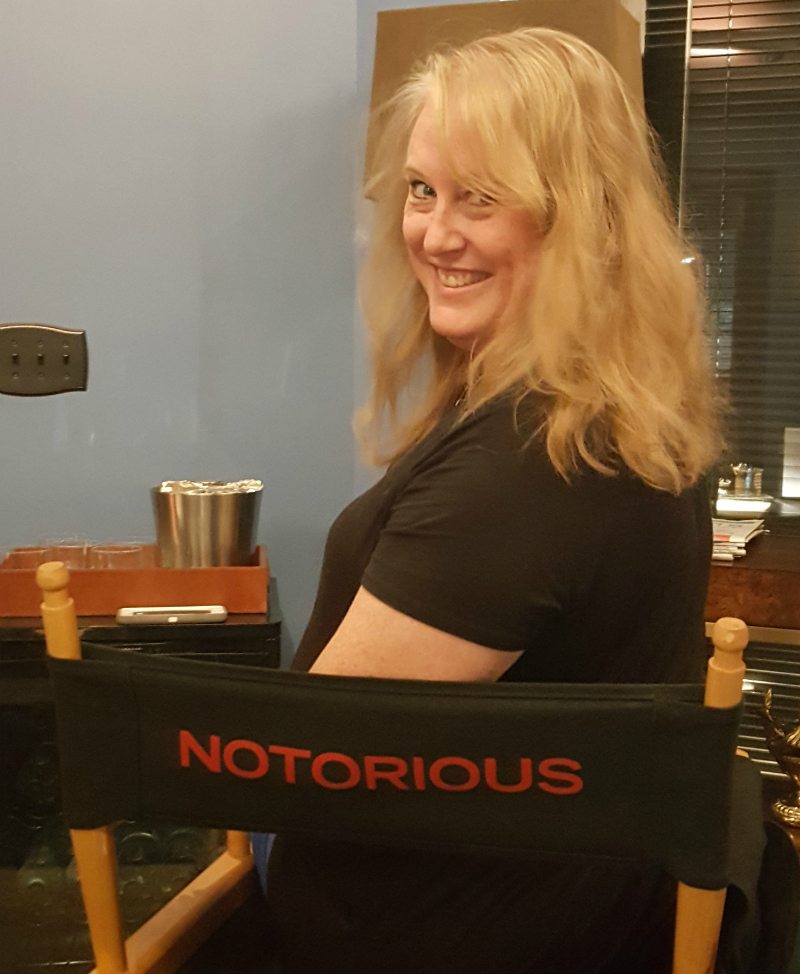 This post was sponsored by the Role Mommy Writer's Network.