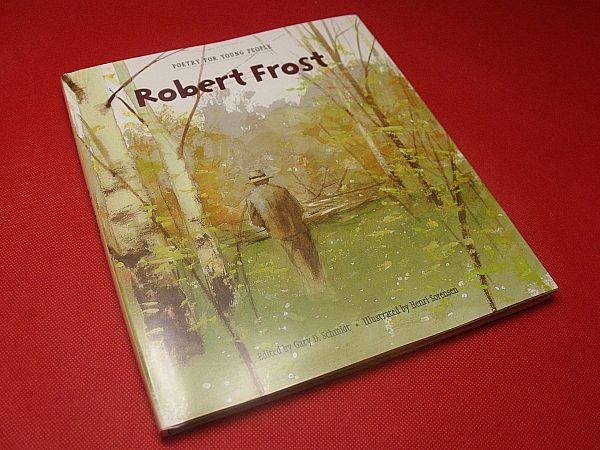 April is National Poetry Month and this book is a lovely way to celebrate.
Poetry for Young People is a book series from Sterling Publishing. The hardcover books are beautifully illustrated and intended for children ages 8 and up. It can definitely be enjoyed by adults, as well, but is a great introduction to poetry for children who are just beginning to understand how beautiful words can be.
Robert Frost knew how to turn everyday occurrences into thoughtful moments of beauty. The 25 poems that were selected for this book can make kids think and appreciate the things around them. The poems are just as Robert Frost wrote them.
There are brief introductions to each poem and also a biography of the poet to help us understand who he was and the context in which he artistically created his poetry.
Poetry for Young People: Robert Frost

by Gary D. Schmidt
isbn 978-1454902881
Pub. date 3/4/14
Description: "Whether he's capturing a cold New England winter or the simple beauty of an old abandoned house, four-time Pulitzer Prize-winning poet Robert Frost creates magic. This stunning celebration of his best-loved work includes over 25 poems, including "Mending Wall," "Birches" and, of course, "The Road Not Taken." Henri Sorensen's gorgeous images perfectly complement each verse."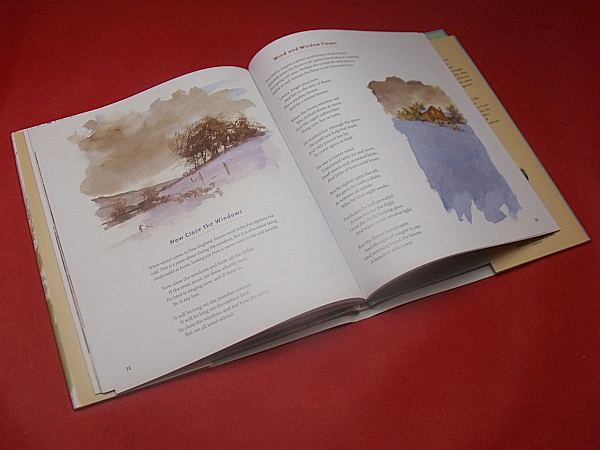 Enter daily through the Rafflecopter form below: