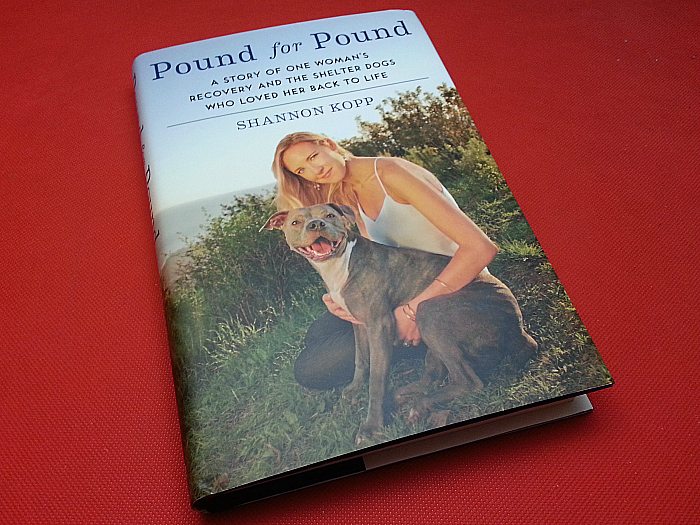 Are you an animal lover? Have you or someone you love worked through a difficult medical issue?
Pound for Pound is a book that is easy for any of us to relate to even if the specifics of our lives are different than the author's. It's always encouraging to hear about how others have overcome difficulties in their own lives.
Shannon Kopp battled bulimia for years. She took a job at an animal shelter where she helped the animals and they helped her. I know how comforting my own pets have been when I've gone through tough times, so this all makes perfect sense to me.
Pound for Pound
by Shannon Kopp‏
isbn 978-0062370228
Pub. date 10/6/15
Description: "For eight years, Shannon Kopp battled the silent, horrific, and all-too-common disease of bulimia. Stuck in an endless cycle of bingeing and purging, Shannon was overwhelmed by broken promises: to herself, to her family, to her future. Finally, at twenty-four, she got a job working at the San Diego Humane Society and SPCA, where in caring for shelter dogs, she found the inspiration to heal and the courage to forgive herself. With the help of some extraordinary homeless animals — dogs like Sweet Pea, Big Girl, Abby, Stewie, and countless others — Shannon realized from her suffering, something beautiful had been born. Compassion."
Enter daily through the Rafflecopter giveaway form below: