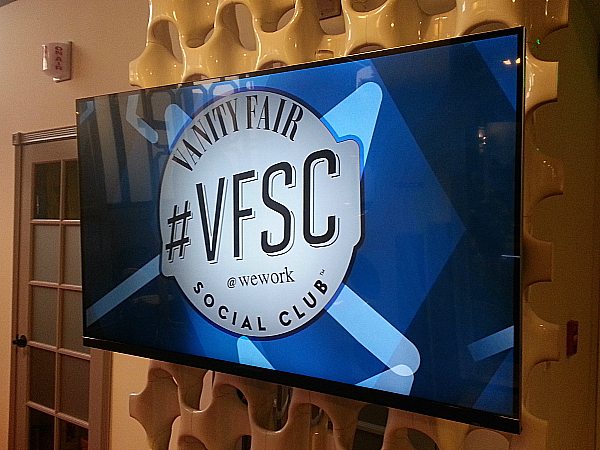 This is the week before the Oscar's and Hollywood is buzzing with excitement and special events leading up to the big night. This is the second year that Vanity Fair has hosted the Vanity Fair Social Club, a week of invitation only events for social media influencers. I was thrilled to be included and enjoyed my time there on Tuesday.
Vanity Fair took over the ground floor of We Work Hollywood which is on Hollywood Blvd. just a short distance away from Oscar central, the Dolby Theatre.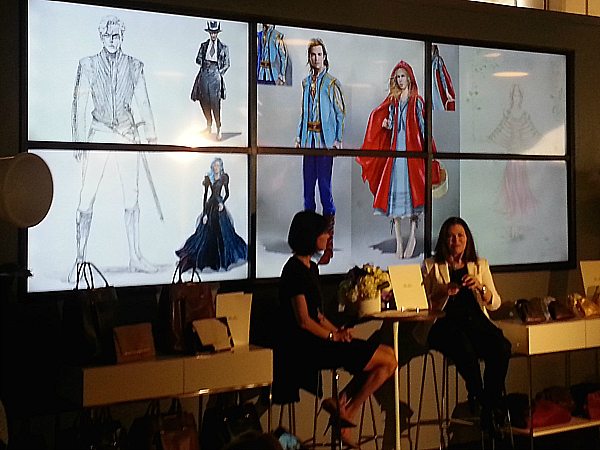 Colleen Atwood stopped by to discuss her career as a designer, the design process and her Oscar nomination for the amazing costumes we all enjoyed in Into The Woods. The discussion was hosted by Vanity Fair's Punch Hilton. Over the years, Colleen Atwood has created iconic looks that fit into movies perfectly. Her memorable work can be found in Edward Scissorhands, Alice in Wonderland, Silence of the Lambs and many other films. She also has a new line of gorgeous high end luxury handbags.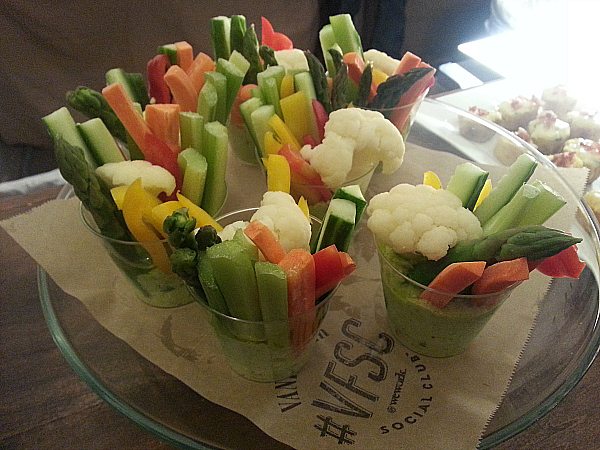 Throughout the day attendees were able to enjoy a wonderful array of snacks, lunch and beverages from Grocerie by Food Ink, Vittoria Coffee, Valerie Confections and Grey Goose.
Vanity Fair Digital Director Mike Hogan hosted an entertaining and informative Oscar Predictions panel. There were a variety of opinions and panel members shared both their personal opinions on who they felt deserved to win and who they thought the Academy would be selecting. Often, these were not the same.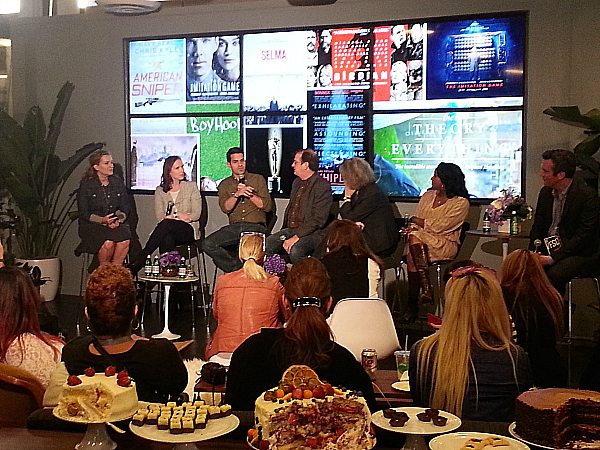 VFSC guests were able to enjoy the programming, plug in and get some work done and relax and talk with colleagues. I picked up some great makeup tips and had my brows done at the L'Oreal Paris brow bar. Chrysler had a beautiful vehicle on display and I was able to take a virtual factory tour to learn more about what goes into building their cars.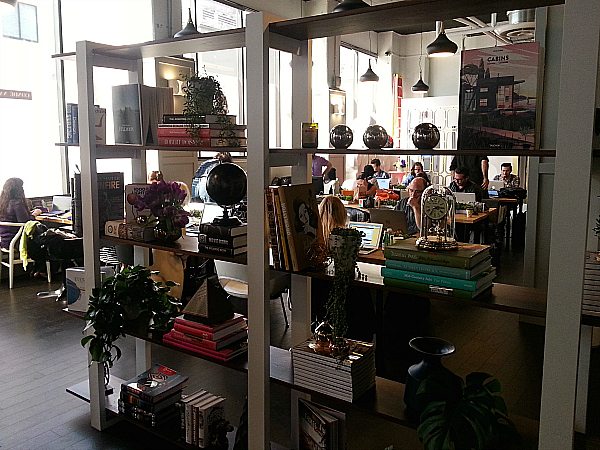 Do you have favorites for the Oscars this year? Do you think the Academy will agree with you?
SOCIAL MEDIA – You can follow along with the Vanity Fair Oscar excitement with the hashtag #VFSC.