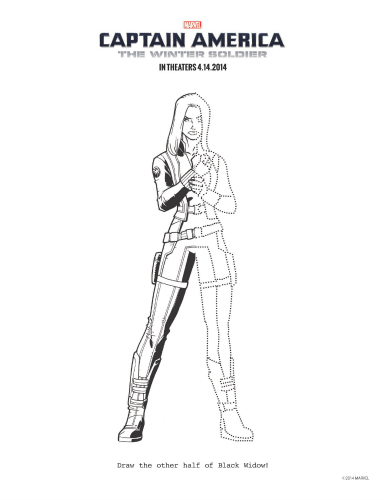 Click HERE to download the free printable Black Widow coloring page.
Captain America fans of all ages can enjoy finishing up the picture by drawing the other half of Black Widow and then coloring her in.
Have you seen the movie yet? It was just released in theaters on April 14th.