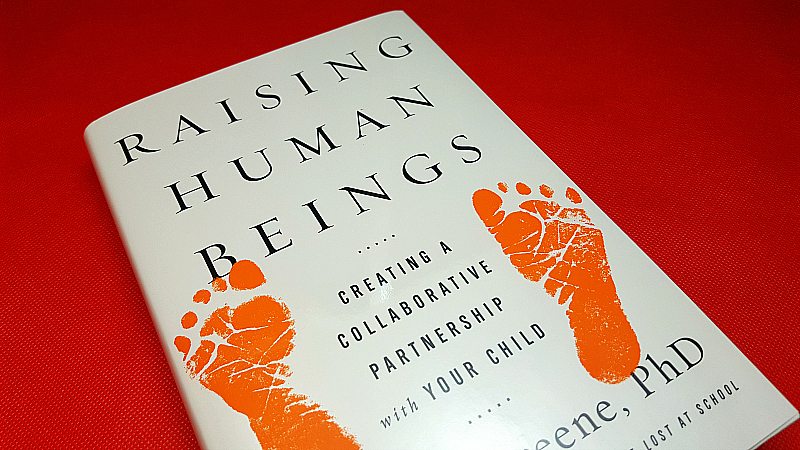 Parenting can be tricky. Each child is unique and each parent is unique. We want what's best for our children, but as parents we often get a lot of overwhelming and conflicting advice.
Ross Greene has had decades of experience. He was a faculty member at Harvard Medical Center, has authored numerous books and is the founding director of a non-profit organization.
As parents, we want our kids to help our kids develop the traits that will help them be the best that they can be, whatever that is. It certainly doesn't help to force them to be something that they are not.
In Raising Human Beings, Dr. Greene gives parents tools for success. We don't need our children to be little carbon copies of ourselves, but I'm sure all of us want our kids to grow up to be good human beings. Even if you think you know it all, this book can help.
Raising Human Beings:
Creating a Collaborative Partnership with Your Child
by Ross W. Greene Ph.D.
isbn 978-1476723747
Pub. date 8/9/16
Description: "Parents have an important task: figure out who their child is—his or her skills, preferences, beliefs, values, personality traits, goals, and direction—get comfortable with it, and then help him or her pursue and live a life that is congruent with it. But parents also want to have influence. They want their kid to be independent, but not if he or she is going to make bad choices. They don't want to be harsh and rigid, but nor do they want a noncompliant, disrespectful kid. They want to avoid being too pushy and overbearing, but not if an unmotivated, apathetic kid is what they have to show for it. They want to have a good relationship with their kids, but not if that means being a pushover. They don't want to scream, but they do want to be heard. Good parenting is about striking the balance between a child's characteristics and a parent's desire to have influence."
Enter daily through the Rafflecopter giveaway form below: