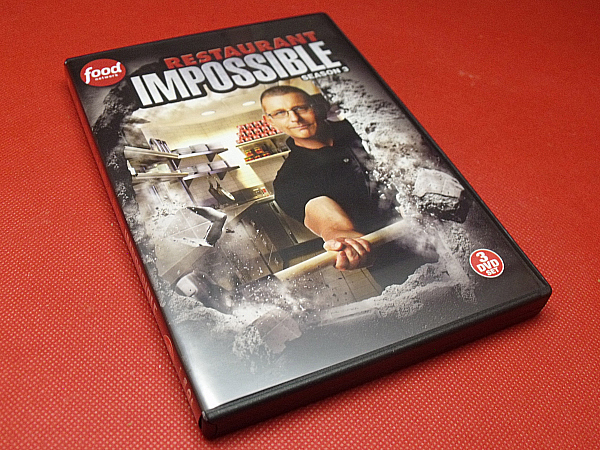 I'm not sure how I missed this show, but I hadn't even heard of it until now. This is a combination of some of my favorite genres all rolled up into one.
Restaurant Impossible is a reality show with a focus on food and business along with a competitive challenge. It was just as much fun to watch as I expected after reading the description of the show.
The series is hosted by Chef Robert Irvine. He has skills in the kitchen and also understands what it takes to run a successful restaurant. It's interesting to get to know the other restaurant owners and see how Chef Irvine and his crew of experts tackle the construction, design, staffing, menu and other issues that the businesses face. It's entertaining and encouraging to see someone tackle and solve problems.
The program is rated TV-G for the whole family to enjoy. There are 3 discs that contain over 900 minutes of programming.
Restaurant Impossible: Season 3

Not Rated
Release date 3/4/14
Synopsis: "Turning around a failing restaurant is a daunting challenge under the best of circumstances. Attempting to do it in just two days with only $10,000 may be impossible, but Chef Robert Irvine takes on the challenge. With a little ingenuity and a lot of muscle to rescue these desperate places from complete collapse, one man, in two days, with just $10,000, turns the tide of a failing restaurant and paves the road to a successful future."
Enter daily through the Rafflecopter form below: