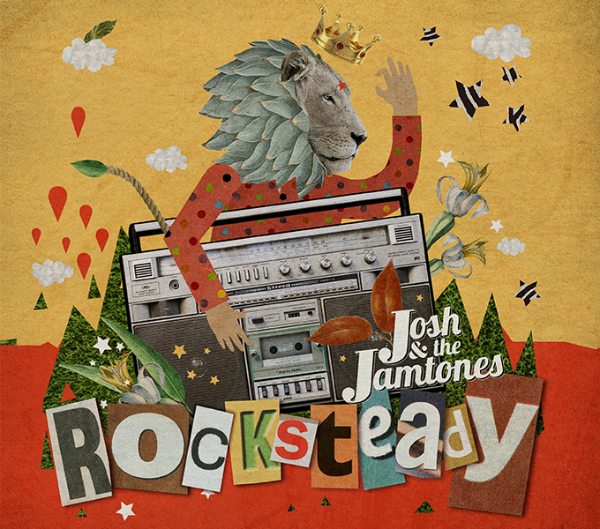 Josh and the Jamtones know how to have fun!
These talented musicians play music from a wide variety of genres – reggae, ska, doo-wop, 90's hip hop and more. Even with this eclectic assortment, the songs come across as belonging together. The musical styles may be different, but they've all got the same 'fun quotient.'
Rocksteady is their third album made for kids and families. Younger kids will enjoy the feel good music, but it's especially great for older kids. The lyrics are easy to understand and completely family friendly. Kids will like it and parents will like that they don't need to be concerned about mature words or themes that are present in other popular music.
Rocksteady
Josh and the Jamtones

Release date 8/21/15
There are 17 fun filled tracks on the CD.
The Saga Continues
Race U
WJAM – Live & Direct
I <3 UR Face
U & I
Rocksteady
PickAParent.com
Sloop John B
I Love U
WJAM – Money Market Update
Rude Boiz
Monkeyman
Sarcasm
L-O-V-E
Intro to Tailfeather
Tailfeather
1 of a Kind
SOCIAL MEDIA – You can connect with Josh and the Jamtones on Facebook and Twitter.
Enter daily through the Rafflecopter giveaway form below: