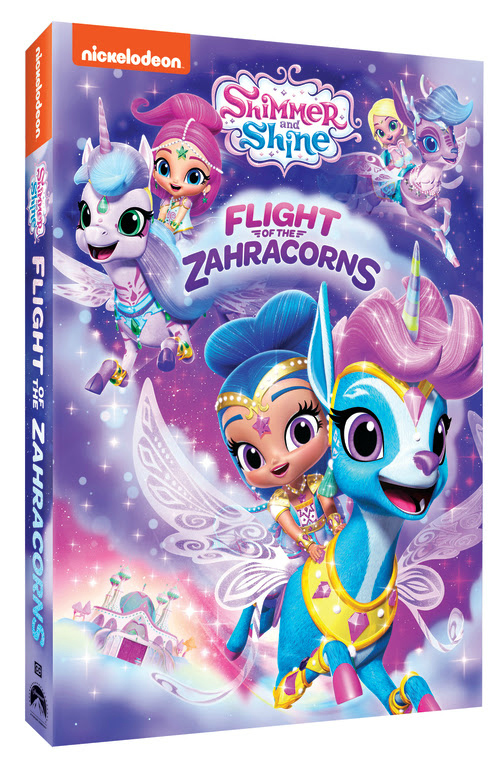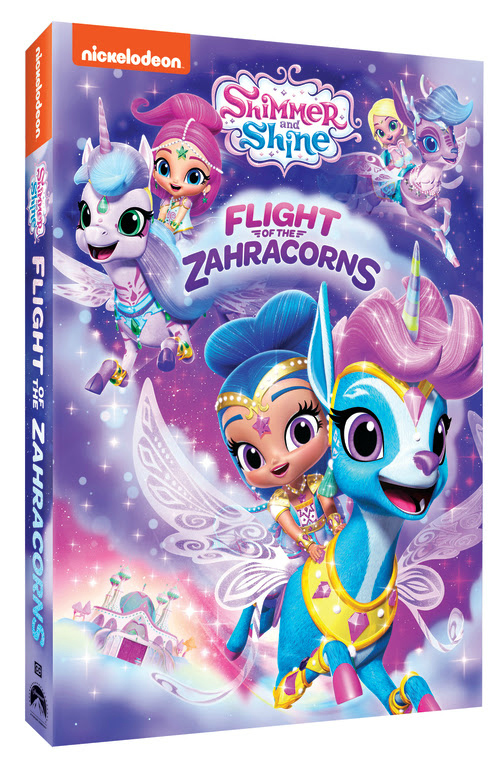 If your kids are fans of Shimmer and Shine, they will definitely want to add Flight of the Zahracorns to their DVD collection.
The fantasy series debuted on Nickelodeon in 2015, and has developed a strong fan base. The animation is bold, colorful and sparkly, so kids have fun escaping to this magical world. It is imaginative, and there are some good life lessons mixed in.
The DVD features 7 adventures, which will entertain and spark your child's imagination.
Shimmer and Shine
Flight of the Zahracorns
Nickelodeon
Unrated
Release date 2/5/19
Synopsis
In their sixth DVD release, the genies-in-training take to Zahramay Skies for a series of adventures through fluffy clouds and over glittering rainbows.
From learning about stardust magic to discovering the enchanting stars of Zahramay Skies, and participating in the Zahracorn race, Shimmer and Shine's journeys are always filled with magic and valuable lessons.
Enter for a chance to win!
Shimmer and Shine
Check out my other entertainment articles, so you can keep up with the latest news.