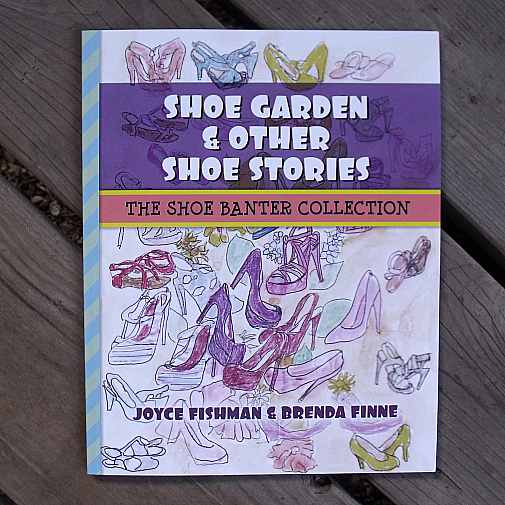 Shoes! Whether you have a few or many, shoes can make you happy and bring back good memories.
When I was a little girl, I typically had two pairs of shoes. One pair of plaid sneakers for play and one pair of shiny black mary janes that were only to be worn on Sundays for church. I can remember how exciting it was to get a new pair, when I either grew out of my shoes or wore them out. When I put on a new pair of shoes, it was like magic! I just wanted to dance and run.
Shoe Garden and Other Shoe Stories is the first book in the new Shoe Banter Collection series. In the first book, there are four beautifully illustrated stories with rhyming words. As you can guess, each story is an imaginative tale that involves shoes.
This book leaves kids (and adults!) with that happy and carefree magical new shoe feeling!
Shoe Garden & Other Shoe Stories

The Shoe Banter Collection Paperback
by Joyce Fishman and Brenda Finne
isbn 978-0615857213
Pub. date 11/6/13
The four stories that are included in this book are:
Shoe Garden

Shoe Dreams
When Shoes Can Fly
Butterfly Shoes
Enter daily through the Rafflecopter form below: