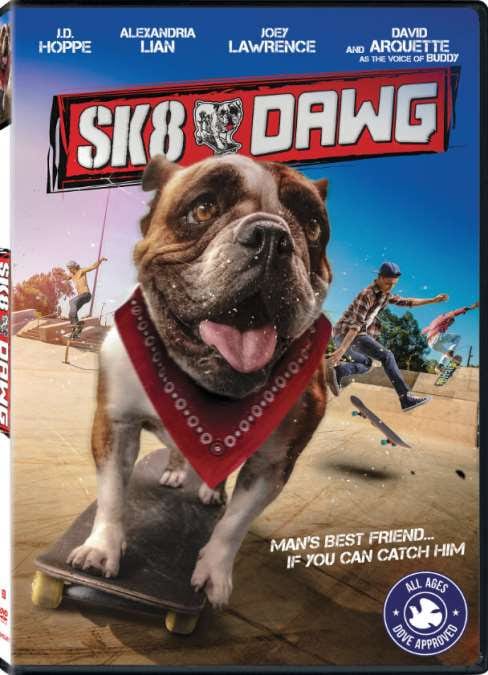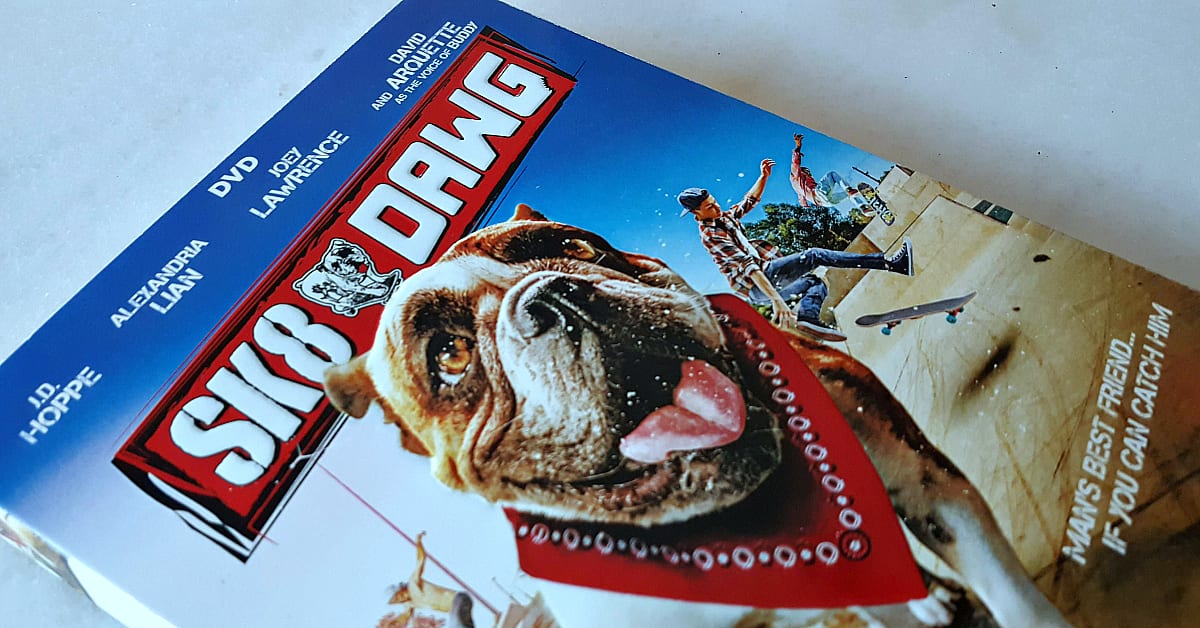 A cute dog AND skateboarding? Yes, please! The new Sk8 Dawg movie stars an adorable and talented dog (voiced by David Arquette), and there are plenty of skateboard stunts.
Naturally, there is also a heartwarming story, and the whole family can take the positive message to heart.
Parents and kids will recognize the actors and real life skateboard star, Tony Hawk. Of course, everyone will enjoy Buddy, the oh so cute skateboarding dog.
The movie is rated G and good for kids of all ages. It would be a good choice for family movie night.
Official Trailer
Sk8 Dawg
Lions Gate
Rated G
Release date 12/11/18
Movie Synopsis
Everyone in Tommy's life — his sister, his dad, his neighbor, even his dog — is an awesome skateboarder.
Everyone except Tommy himself! Sick of getting teased for being a klutz, Tommy accepts a skate-off challenge from the local bully, Frankie.
Can his friend Alice and his pooch, Buddy, teach Tommy to flip, ollie, grab, and slide in time for the big showdown?
Sk8 Dawg
Want a chance to win more prizes? Then, check out my other giveaways!