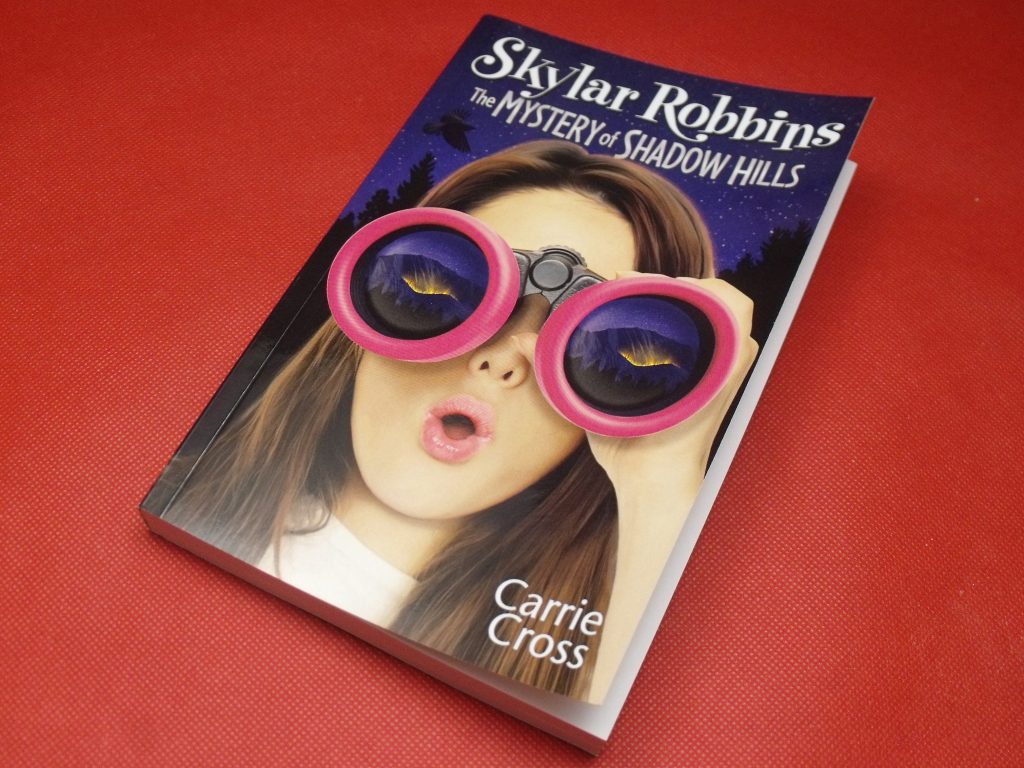 I have loved to read ever since I can remember. When I was young I discovered mysteries and couldn't get enough – Encyclopedia Brown, Harriet the Spy, Nancy Drew and The Hardy Boys were some of my early favorites. I still have my Hardy Boys collection and pull a book out every now and then to read it again.
The Skylar Robbins mystery series by Carrie Cross has the same kind of appeal with a character and situations that modern and a little bit edgy in a kid-appropriate way. Skylar is a13 year old California girl and the book will be fun for kids in that age range and a few years younger.
The Mystery of Shadow Hills is spooky, mysterious and adventurous. It's a fun and imaginative escape that will get kids excited about reading.
Skylar Robbins:
The Mystery of Shadow Hills

by Carrie Cross
isbn 978-0989414302
Pub. date 7/30/13
Description: "A fast-paced adventure, the first volume in the series, SKYLAR ROBBINS AND THE MYSTERY OF SHADOW HILLS, introduces readers to thirteen-year-old sleuth Skylar Robbins, a modern day and quirky version of Nancy Drew. Sent to stay at her bullying cousin Gwendolyn's Malibu estate, Skylar makes friends with an odd classmate named Kat, who introduces Skylar to the secret world of witchcraft. Practical Skylar never believed in magic–until the spells they perform in an abandoned garden actually begin to work. When Kat tells her that a mysterious group is doing wicked things up in Malibu's Shadow Hills at night, Skylar can't help but investigate."
Enter daily through the Rafflecopter form below: