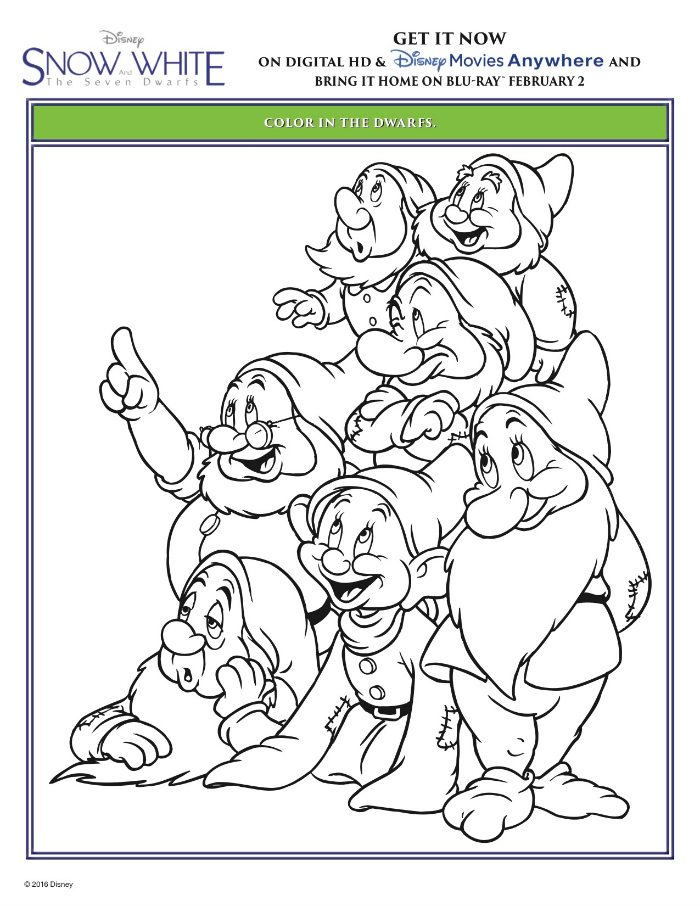 Click HERE to download.
Do you have a favorite character from Snow White & The Seven Dwarfs? When I was a kid, I always liked Dopey the best.
I've seen Snow White many times over the years, but I hadn't ever seen it like this!
Snow White is the first movie to be launched as part of the Walt Disney Signature Collection. The classic animated feature is available on Digital HD for the first time. I got the blu-ray combo pack that also includes a DVD and Digital HD.
Of course, there is also bonus material. I enjoyed learning more about the history of the film and taking a look at how this iconic story has influenced modern culture.
I'm looking forward to collecting all of the new Walt Disney Signature Collection releases.