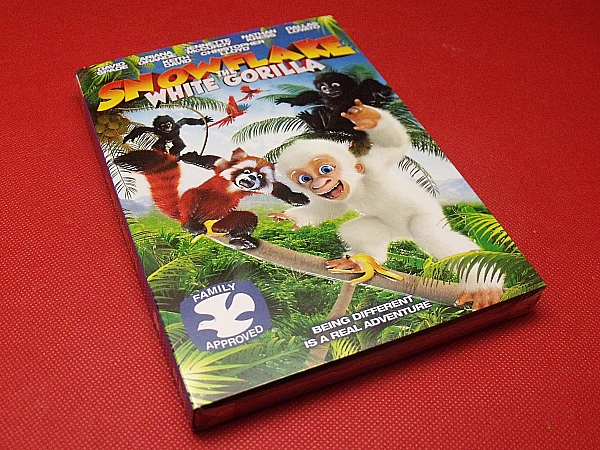 Have you met Snowflake The White Gorilla?
This adorable animated feature is about animals, but, of course, the lessons that they learn are very kid-appropriate. Somehow, it's a lot more fun to learn life lessons from a cartoon animal adventure than it is to get a lecture from an authority figure.
There is action, drama, heart warming moments and, of course, comedy. This is a cute and entertaining story.
The movie features a star studded cast of voice actors. I immediately recognized David Spade and Christopher Lloyd. Your kids may recognize some of the other voices, as well.
Snowflake The White Gorilla is rated PG for rude humor. For my kids, this would have been totally fine for them when they were in elementary school and it seemed tame compared to some other children's programming. Use your own best judgement to decide for yourself.
Snowflake White Gorilla

Rated PG
Release date 3/4/14
Synopsis: "Snowflake is the only white gorilla in the world, and the zoo's main attraction. Children love her, but she just wants to fit in. With the help of an eccentric red panda, Snowflake sneaks out of the zoo and heads into the dangerous city to find a circus witch with a magical potion that promises to make her a "normal" gorilla. Will Snowflake find the cure she's looking for or realize that there is something more important than fitting in?"
Enter daily through the Rafflecopter form below: