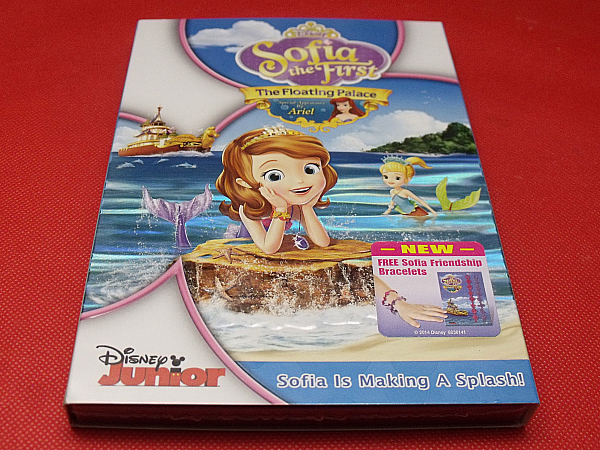 Sweet Sofia is ready to entertain in this adventurous and imaginative feature length movie. Kids who enjoy the Disney Junior TV series will be happy to see this little princess as she makes a magical transformation.
Thanks to the special powers of her amulet, Sofia is able to become a mermaid to visit a new mermaid friend under the sea. The story is similar to what kids expect on TV, so is an easy transition to the longer format. There is a bit of kid-friendly danger and some good lessons to be learned. Toddlers, preschoolers and some kids who are bigger will love it!
The DVD includes the movie, 3 bonus episodes and a fun gift – pink and purple friendship bracelets for your child to keep or share. They are adjustable and will work for little kids or even adults.
Sofia the First

The Floating Palace
Walt Disney Studios Home Entertainment
Release date 4/8/14
Synopsis: "Do YOU believe in mermaids? You will – when you set sail on a magical full-length adventure under the sea with Sofia the First! After Sofia helps a young mermaid named Oona,Sofia's amulet grants her the power to transform into a mermaid and visit her new friend's secret underwater kingdom. But when Cedric (disguised as a sea monster) plots to steal Oona's enchanted Mermaid Comb, danger surfaces for both worlds. With a little help from special guest, Princess Ariel, Sofiaembarks on an adventure to rescue Oona."
The three episodes included with the featured movie are:
The Kingdom Picnic

Finding Clover
Make Way for Miss Nettle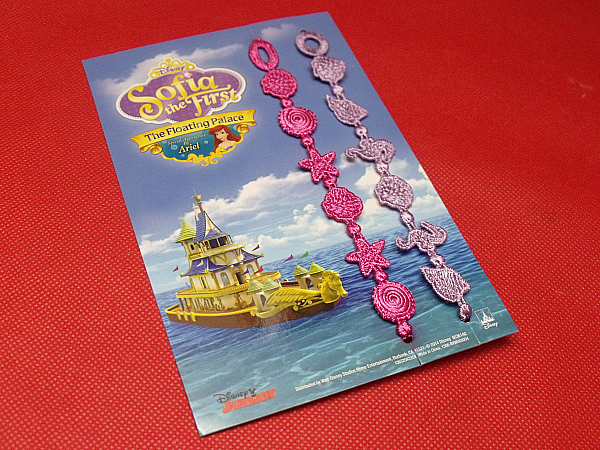 Enter daily through the Rafflecopter form below: