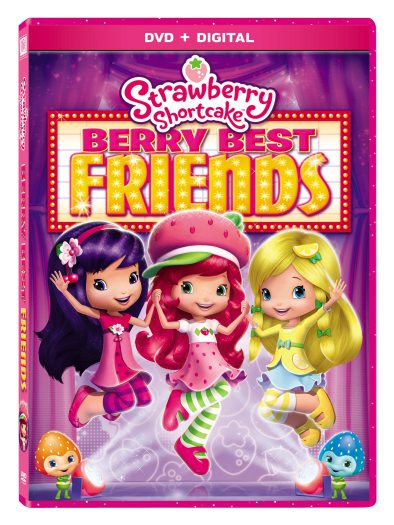 Berry Best Friends includes a DVD and digital copy of this DVD and also the Strawberry Shortcake: The Sweet Dreams Movie.
Strawberry Shortcake
Berry Best Friends

Rated G
Release date 9/16/14
Synopsis: "It's friends first for Strawberry Shortcake and her favorite gal pals in Berry Best Friends! When Orange Blossom's general store overflows with a new line of fruits and veggies, she tries to handle all of the details without any help from others, and, as a result, she's exhausted! Strawberry is excited to be building a new marketplace, but has a tough time learning how to graciously say, "no, thank you." Both soon learn that talking about what you need is the berry best thing to do. When the BFFs form a new band called Strawberry and the Sweet Beats, they're all jazzed to head out on the road…except for Orange, who is afraid to admit that she doesn't want to leave home. Once she tells her friends how she feels, she's ready to set out for a rockin' good time!"
If you have kids who like to color, you can download a free printable Strawberry Shortcake coloring sheet.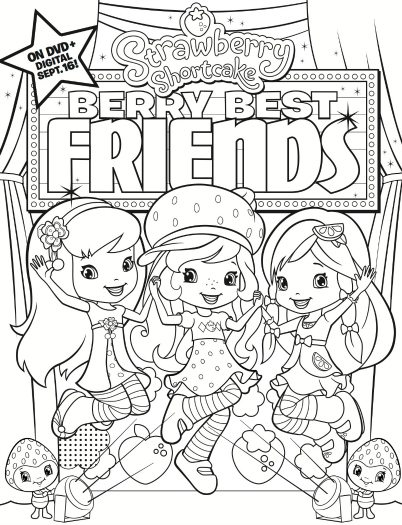 Enter daily through the Rafflecopter form below: