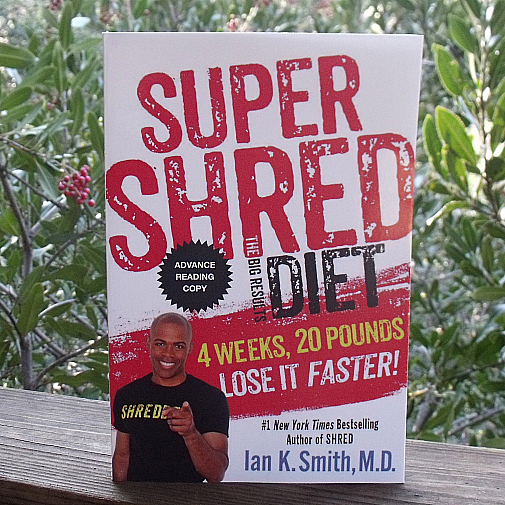 It's that time of year…. December is when we enjoy friends, family and holiday food. Then comes January when we realize that it's time to make some lifestyle adjustments to get us back on track.
If you're looking for a way to lose weight fast, Dr. Ian K. Smith can help. He is an author, TV and radio personality and is on the President's Council on Fitness, Sports, and Nutrition. He has helped many improve their health through his innovative plans.
The Super Shred Diet is not an easy diet to follow, but with effort and determination big results can be achieved. This is a four week plan with detailed instructions for the meals and snacks you'll eat and the type and amount of exercise for that day. There is some flexibility built into the foods, so you'll be able to choose options that work for you. Th diet should be followed each day for the best results. He's designed the food and exercise combinations to work together for maximum benefit.
Would you like to lose 20 pounds in 4 weeks?
Super Shred

The Big Results Diet: 4 Weeks 20 Pounds Lose It Faster!
by Ian K. Smith, M.D.
isbn 978-1250044532
Pub. date 12/31/13
Enter daily through the Rafflecopter form below: