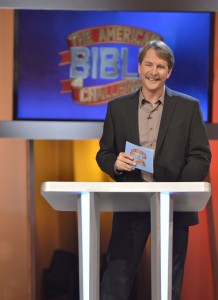 THE AMERICAN BIBLE CHALLENGE
Premieres
Thursday, August 23rd
8PM ET/PT – 7PM Central
on GSN
Yes, that would be Jeff Foxworthy as the host of this show. While this isn't exactly the same type of humor as his earlier comedy, he still brings his own personal brand of entertainment shine through as he hosts the show.
An interesting twist to the show is that the players work together as a team to try to win money for a charity or cause that is important to them.
This looks like it will be a fun and entertaining competition!