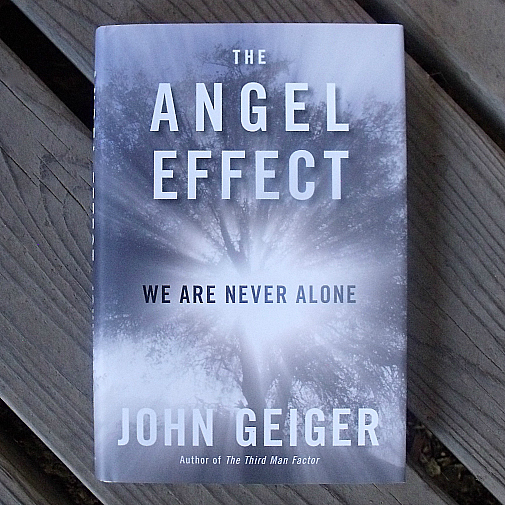 Do you believe in angels? Have you had an experience where you have personally felt the presence of an angel or do you know someone who has? Or are you a skeptic who thinks angels are something people have fabricated?
Whatever your beliefs, The Angel Effect is absolutely fascinating!
John Geiger, who also authored The Third Man Factor, has taken a topic that is often very subjective and presented it in an objective way. The reader can draw their own conclusions about what they have read. This is definitely a book that will make you think.
Each chapter covers a different type of angel experience and has a real story to go along with it. You can decide for yourself whether you think there was an angel involved or if it was just the amazing human brain in action reacting to stress. These are very interesting concepts to ponder and the book is hard to put down!
The Angel Effect:
The Powerful Force That Ensures We Are Never Alone

by John Geiger
isbn 978-1602861909
Pub. date 11/12/13
Description: "It is a phenomenon that is as mysterious as it is shockingly common: in times of trauma or despair, people feel they are visited by an otherworldly presence that guides and reassures them. To some, this is a guardian angel. To others, a hallucination produced by the human brain under stress. Are we protected by guardian angels, or can our brains create illusions to protect us from dangers we cannot consciously recognize? And what, really, is the difference? To uncover the secrets of "the angel effect", Geiger spoke to psychologists, neurologists, sociologists, theologians, and historians. The answers he unearthed reach back to the dawn of history, touch mystics and prophets from cultures across the globe, and return us to some of the most shocking conflicts of our own time. Are you a believer? If so, The Angel Effect will reaffirm that there are forces more powerful than us that walk among us. If not, it will open your eyes to the unbelievable power of the human brain—and the incredible capacity to hope."
Enter daily through the Rafflecopter form below: