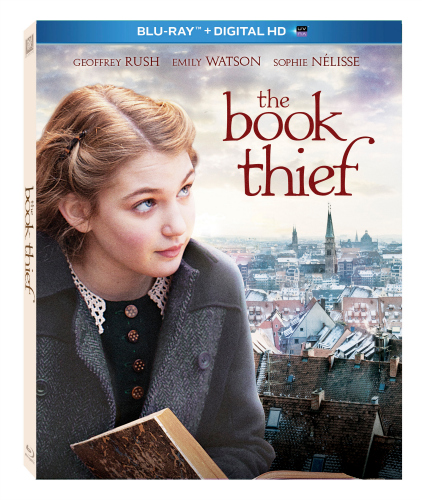 The Book Thief
20th Century Fox
Rated PG-13
Release date 3/11/14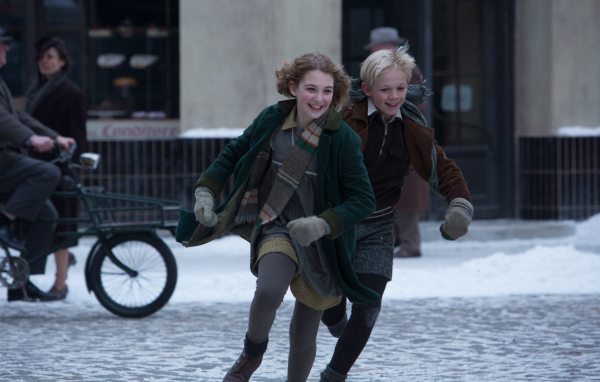 Have you seen or read The Book Thief?
The movie is based on the best-selling YA book by Markus Zusak. It's set in Germany during World War II. Since it's a young adult book, it's a little bit more toned down than graphic adult books and movies about this horrific period in time. The realities of the war are still present, but the focus is on the girl who is the star of this story.
This moving story is a tribute to the resilience of the human spirit and of the importance of holding onto hope and a positive outlook in the face of extreme adversity.
Liesel is a girl who is being raised by a German couple after her own mother no longer can. She is illiterate when she arrives in the home and her new father encourages her to learn to read. The family also takes in a Jewish boy in need of a safe harbor. The story that unfolds will touch your heart!
The movie is great for teens and adults. It will make you think and give you hope. The downloadable discussion guide is great to use with your teens or a group of friends. Or you can just use it yourself as you ponder this amazing film.
Click HERE to download the free movie discussion guide.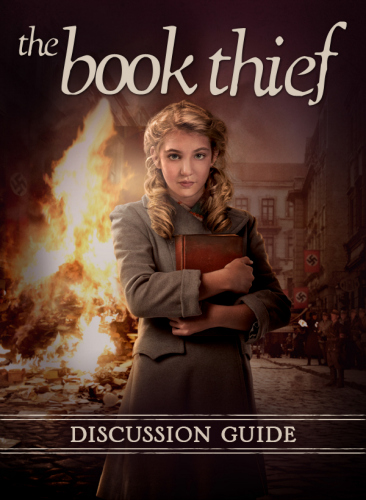 CONNECT – You can follow Fox Home Entertainment on Twitter.
Enter daily through the Rafflecopter form below: