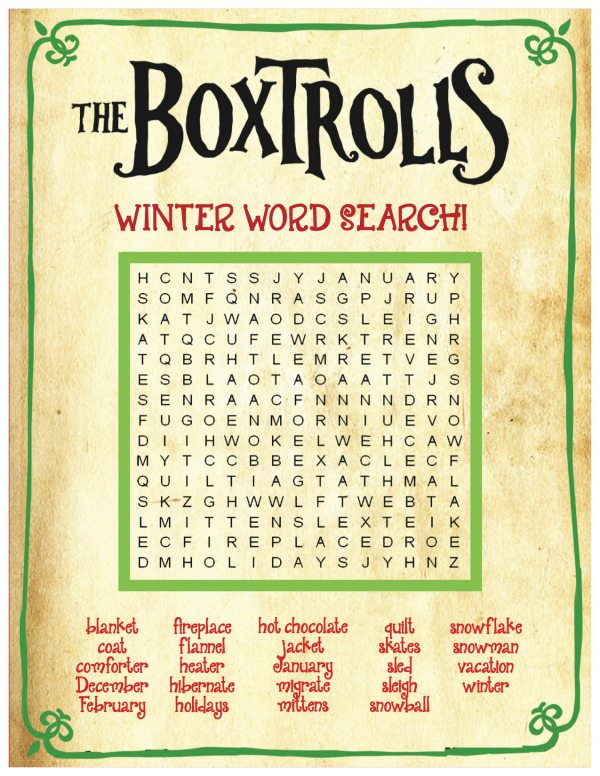 Click HERE to download.
This fun word search features a variety of Winter words – blanket, sled, snowflake and more. It's great for kids and for those of us adults who like this type of puzzle.
The Boxtrolls is coming out on DVD and blu-ray in just a couple of days.