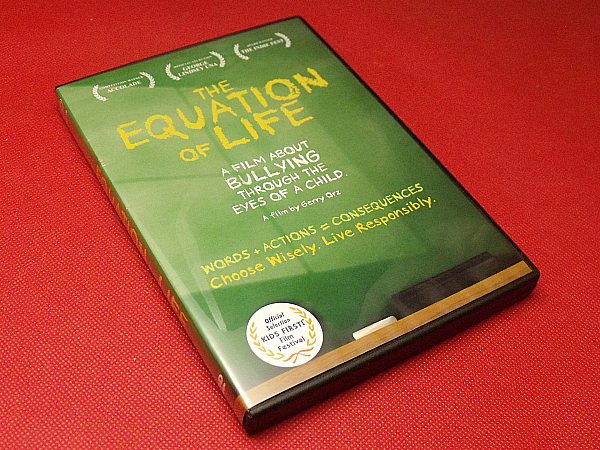 Words + Actions = Consequences
The Equation of Life is a must-see for both adults and children. After reading the description, I had a general idea of what to expect from the film. However, it moved me beyond what I was anticipated. A simple movie that was made by a child has altered my way of looking at things.
Yes, the movie is the creation of a boy who experienced what it's like to be bullied first hand. When he was just 10 years old, he made a video about his personal experiences with bullying. When he was 11, he directed Equation of Life.
Words and actions do have consequences. It's important for all of us to understand that and to learn to have empathy for others and to take responsibility for our own action and our own inaction. The movie is directed towards school age children, but the implications for far beyond that. Bullying is something that needs to be addressed and dealt with when children are young to prevent trauma and to correct behavior before more damage is done.
Seeing the direct impact of bullying through the eyes of a child touches the heart in a deep and meaningful way. I'd recommend this for children, parents, educators, adults who were bullied, adults who were bullies. OK… I'd recommend it for everyone.
"Choose Wisely. Live Responsibly."

The Equation of Life

Not Rated
Release Date 10/14/14
Synopsis: "Inspired by Gerry Orz's true story, 11-year-old Adam (played by the filmmaker himself) is bullied in his new town on his way to school, so he begins to video journal his daily experiences. And when he finally takes matters into his own hands, everyone around him is affected: his parents, his sister and the bully – and they they all pay a price for their actions. This powerful and undeniable drama, winner of Merit Awards from Accolade and IndieFest, is a compelling film by one child who is speaking to all children (and adults)about a subject so important it needs to be seen by everyone."
Enter daily through the Rafflecopter form below: