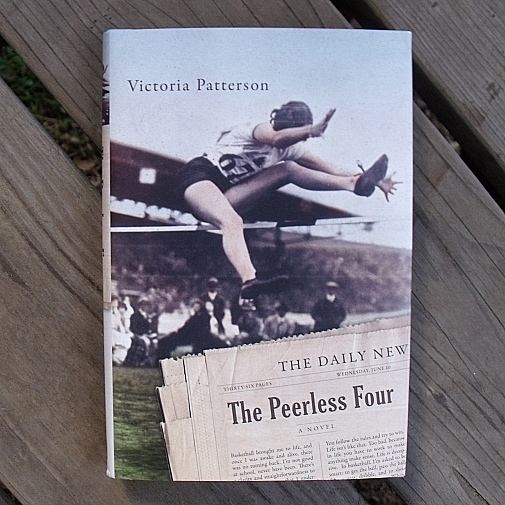 Women sure have come a long way in the last century. Certainly, there is always room for improvement, but much has been gained. The young girls of today are benefitting from the efforts of strong women who have worked hard to bring equality into the sporting world and to change the way we think about what women are capable of. Today, girls and women participate and compete in a wide variety of organized sports that were 'for men only' not that long ago.
The Peerless Four is a novel based on the story of four brave female Olympians and their journey to compete in the 1928 Olympics. Victoria Patterson captures the struggles and emotions involved in a heartfelt and personal way.
This inspirational book will leave you feeling strong, empowered and grateful for the women who blazed trails to make the world a place of more equal opportunities.
The Peerless Four

A Novel
by Victoria Patterson
isbn 978-1619021778
Pub. date 10/22/13
Description: "THE PEERLESS FOUR relates the gripping saga of "The Peerless Four" – Florence Smith, Bonnie Brody, Ginger Hadley, and Muriel to Ziegler – who were among the first women track team to compete in the modern Olympics in 1928. The journey of these unique women was marked by unexpected injuries, heartbreaking disqualifications, and the pressure of supreme athletic performance while often facing disapproval from society at large. THE PEERLESS FOUR leaps beyond genre categories to not only create a poignant and memorable record of how far women's rights have come in the past 75 years, but to explore the resilience of the female species and its embodiment of true Olympian virtues, which not only lie in physical prowess, but in loyalty, commitment, sacrifice, and the courage to live a true underdog tale."
Enter daily through the Rafflecopter form below: