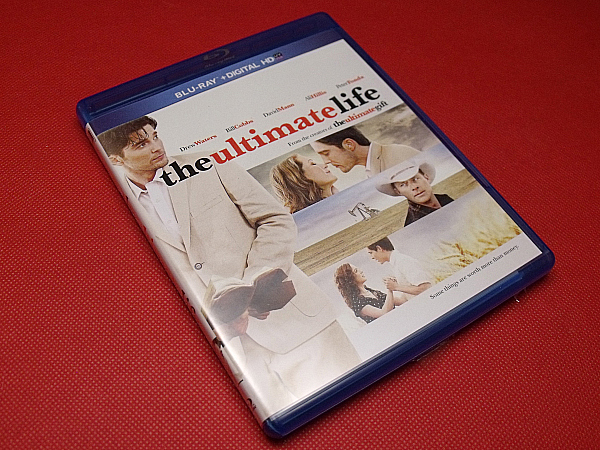 Are you ready for another heart warming and inspiring family feature?
The Ultimate Life is an excellent choice. The movie is a follow up to The Ultimate Gift and both are based on the books by Jim Stoval.
We all know that money isn't everything and that there are things that are much more important than wealth and the pursuit of wealth. Sometimes its good to have a reminder to help give us perspective.
As we're thinking about New Year's resolutions and goals, the lessons portrayed in The Ultimate Life will help you start off the year in a good way.
The movie is rated PG. I didn't notice anything 'inappropriate' for kids. Little ones probably wouldn't find it very entertaining, but older kids will enjoy the feel good story.

The Ultimate Life

20th Century Fox
Rated PG
Release date 12/10/13
Synopsis: "This touching story of hope and family values is the follow-up to the heartwarming film and best-seller The Ultimate Gift. After receiving life-changing gifts from his grandfather, Jason Stevens finds himself in need of guidance once again. Jason's billion dollar foundation is being challenged in a courtroom battle, which complicates his relationship with his soul mate. When it looks like he may lose it all, he finds his grandfather's journal. With everything he loves hanging in the balance, he embarks on a journey into the past through the journal to learn what it means to live…The Ultimate Life."
Enter daily through the Rafflecopter form below: