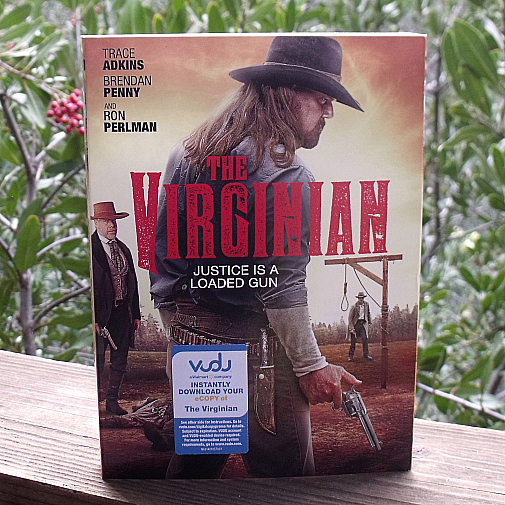 Western fans, this one is for you!
I can remember watching re-runs of of The Virginian, Wagon Train, Big Valley, Gunsmoke Rawhide and other shows on our little black and white TV. Even on that tiny screen, the old west was exciting. There was adventure, danger and drama.
The Virginian captures that same magic in full color with some recognizable actors including Ron Perlman and country music star, Trace Adkins.
The Virginian
Not rated
Release date 1/7/13
Synopsis: "A riveting and action-packed western, The Virginian tells the story of a handsome and enigmatic enforcer for a cattle baron in Wyoming, who took him in after his parents were killed. Set against the backdrop of the Old West, the story of the Virginian's past unfolds amidst a wealth of corruption, deception and gunplay, and the drama lays bare an unwritten law of the times: justice is a loaded gun"
The movie is not rated, but there is old west style violence that may not be appropriate for kids. Use your own discretion. The violence is appropriate for the story and there are some good lessons to be learned.
The Virginian is available at Walmart and includes a behind the scenes footage bonus feature.
Enter daily through the Rafflecopter form below: