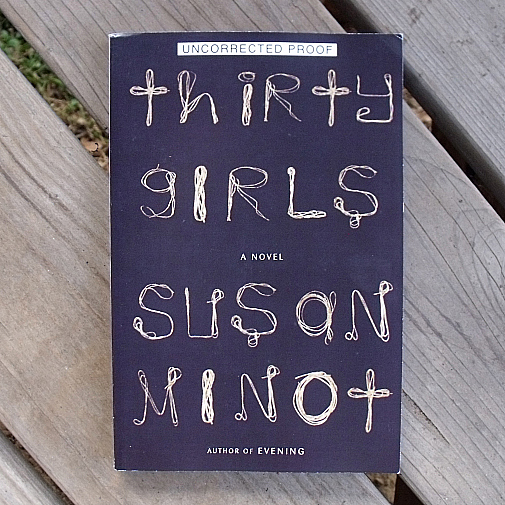 Thirty Girls is a moving novel set it war torn Africa. The story itself is fiction, but the setting and basis for the story are real. The atrocities that have been committed by the Lord's Resistance Army in Africa are horrific and mostly un-reported or under-reported here in the US. From where we are, it's hard to grasp what the people have been forced to endure.
In Thirty Girls, Susan Minot tells the stories of a Ugandan teenage girl and an American journalist. The stories are personal and deep. We get to see and understand the similarities and differences between them as they face and survive the horrors they experience.
The book gives a fascinating and intimate look at the effects of war on individuals. Even though it's fiction, the book may change the way you view yourself, current events and recent history.
Thirty Girls

A Novel
by Susan Minot
isbn 978-0307266385
Pub. date 2/11/13
Description: "Esther is a Ugandan teenager abducted by the Lord¹s Resistance Army and forced to witness and commit unspeakable atrocities, who is struggling to survive, to escape, and to find a way to live with what she has seen and done. Jane is an American journalist who has traveled to Africa, hoping to give a voice to children like Esther and to find her center after a series of failed relationships. In unflinching prose, Minot interweaves their stories, giving us razor-sharp portraits of two extraordinary young women confronting displacement, heartbreak, and the struggle to wrest meaning from events that test them both in unimaginable ways."
Enter daily through the Rafflecopter form below: