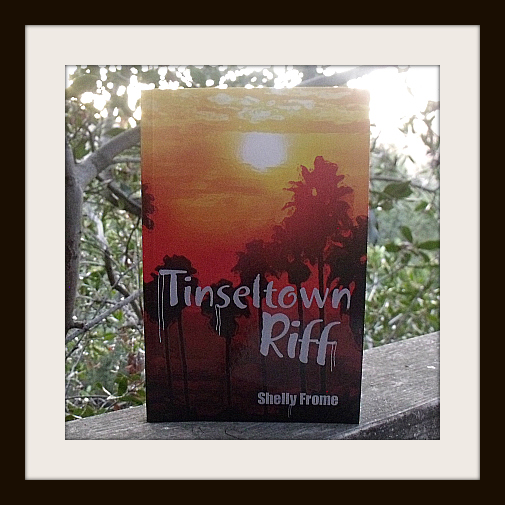 When I was growing up, I regularly watched detective shows on TV and read detective novels. I always thought it would be fun to grow up to be a detective. That didn't happen, but I still enjoy a good detective story.
Tinseltown Riff has the exciting feel of a 1970's Hollywood crime caper with it's classic themes and situations, but it's been modernized for the new millennium. As a lifelong Southern California resident, the setting and descriptions of the area gave the story a realistic feel.
Shelly Frome has a passion for mysteries and theatre. He's a member of the Mystery Writers of America and is a former professor of dramatic arts and actor. Tinseltown Riff combines both of his areas of expertise.
Tinseltown Riff is a fun read that's a nice escape!
Tinseltown Riff

by Shelly Frome
isbn 978-1596635593
Pub. date 4/30/08
Synopsis: "Tinseltown Riff centers on Ben Prine, a thirty-something Hollywood screenwriter who, on a Labor Day weekend, finds himself in desperate straits. Latching on to a dubious last-minute opportunity, he unwittingly embarks on a collision course with a Montana tracker connected with a Vegas mob; an odyssey which culminates in a showdown on an abandoned Western movie set."
Enter daily through the Rafflecopter form below: