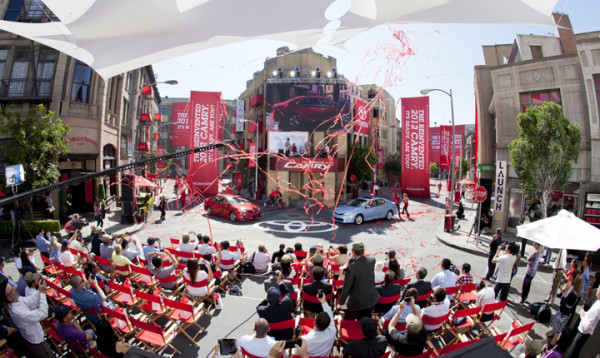 This week Toyota revealed the new 2012 Camry at a fun and informative event at the Studios at Paramount in Hollywood.
When I heard that the media event was going to be held at the studio, I didn't know quite what to expect. That whole section of the studio had been transformed for the day. They took care of all the little details to turn the area into our own little Camry village. They even created a Georgetown Cafe named after the Georgetown, Kentucky plant where they are busy making the new 2012 models.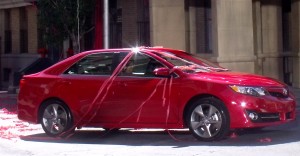 There was live music and an entertaining cast of performers who led the new cars to the center stage. Naturally, the first thing I noticed was just how beautiful this car is. It looks great from every angle. I really felt like I was looking at a high priced sporty vehicle. Then I came back to reality when they started to talk price. The 2012 actually has a lower sticker price than the already reasonably priced 2011. The models were in the low to mid 20's! This sleek looking vehicle is priced to be affordable for families and individuals.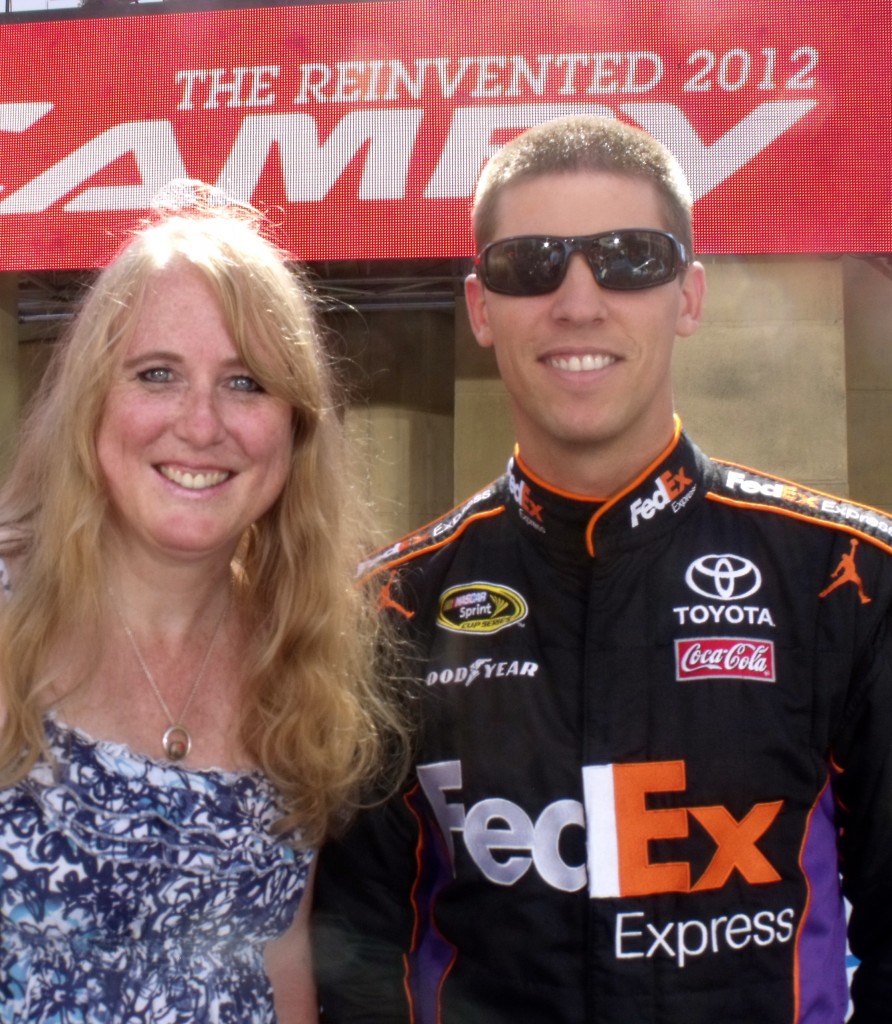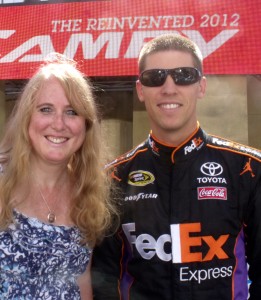 We were surprised when Nascar driver Denny Hamlin climbed out of an official pace car. I got to meet him after the program. He is very nice, very cute and… yeah… I believe I'm old enough to be his mother. ;)
Toyota had many pre-production models available for test drive. Rita from One2Try and Janis from MommyBlogExpert and I hit the streets of Hollywood for a fun driving adventure.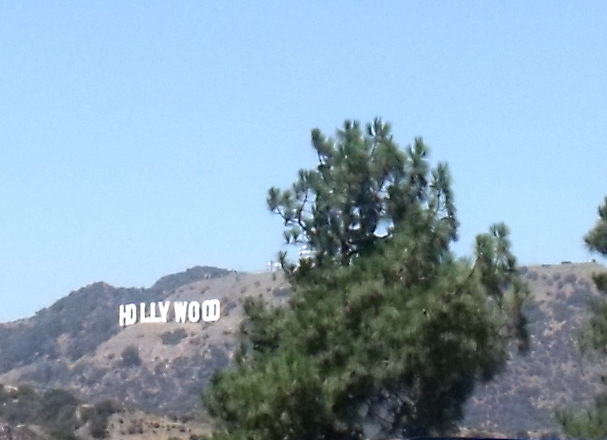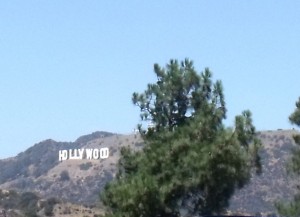 They set up a route for us that took us through Griffith Park and up to the Griffith Observatory. I drove and loved the way the Camry handled. Our route allowed me to experience it on crowded city streets and on a curvy mountain road. The curves were very fun.
The car is very comfortable to drive. I could easily see in all directions without any awkward blind spots. My passengers tell me that they were comfortable as well. I like that they thought about comfort when they designed the back seat. The car's exterior has the same dimensions as previous models, but the interior has been redesigned to be more spacious so that the driver and all passengers can be more comfortable.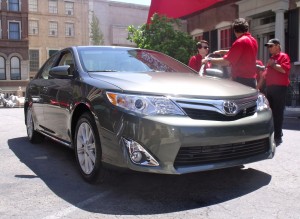 It's got an affordable sticker price to help you save money up front. With it's improved fuel efficiency, both the gas and hybrid models can help reduce your gas bills.
The 2012 Camry is a beautiful and practical vehicle!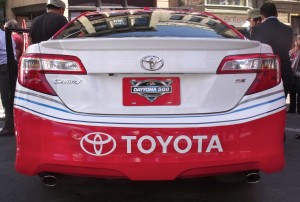 HOW TO CONNECT – You can follow Toyota on Twitter. There is additional information on Twitter at #CamryChat and #CamryLive.
PHOTO ALBUM – You can find more of my photos in my Toyota Camry album on Facebook.
Toyota and all involved did a great job with this media event. I'm happy that I was included!