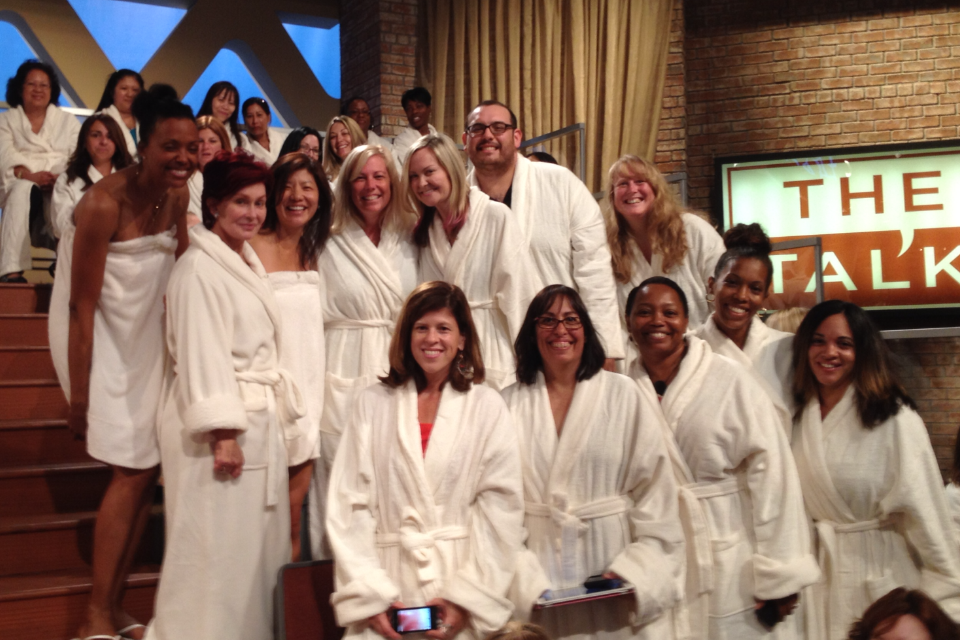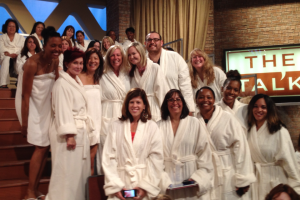 The Talk
Weekdays on CBS
Have you seen The Talk?
The show is designed to have a personal feel to it whether you're in the studio audience or watching at home. The topics covered are relevant and interesting. You can even interact with other viewers when you follow along on Twitter (#TweetTheTalk). This adds a fun new dimension to the TV viewing experience.
Last week I attended the season 3 premiere with a group of bloggers.
You may have noticed that we're wearing robes. Why? Well, it was "Makeup-free Monday" and the cast and entire studio audience were makeup free. They thought they'd make us all comfortable by giving us robes to wear. Yes, I went out in public and even posed for pictures without makeup. I don't wear a lot of makeup, but it was definitely out of the ordinary for me to leave the house without adding color to my transparent blonde lashes and brows.


It was interesting to see the stars of the show in their natural state. They are all beautiful as is! There are times when makeup is a good thing, but we don't need to cover our true selves up with products to be beautiful.
Jamie Lee Curtis was a special guest on the show. She is a woman who always seems very comfortable in her own skin, whether she is acting for a role or just being herself. She made a very good point about the use of makeup:
Are you trying to hide something or are you trying to accent something?
As women, we don't need to hide who we are or try to be something we are not, but we can highlight our natural beauty by accenting our good features.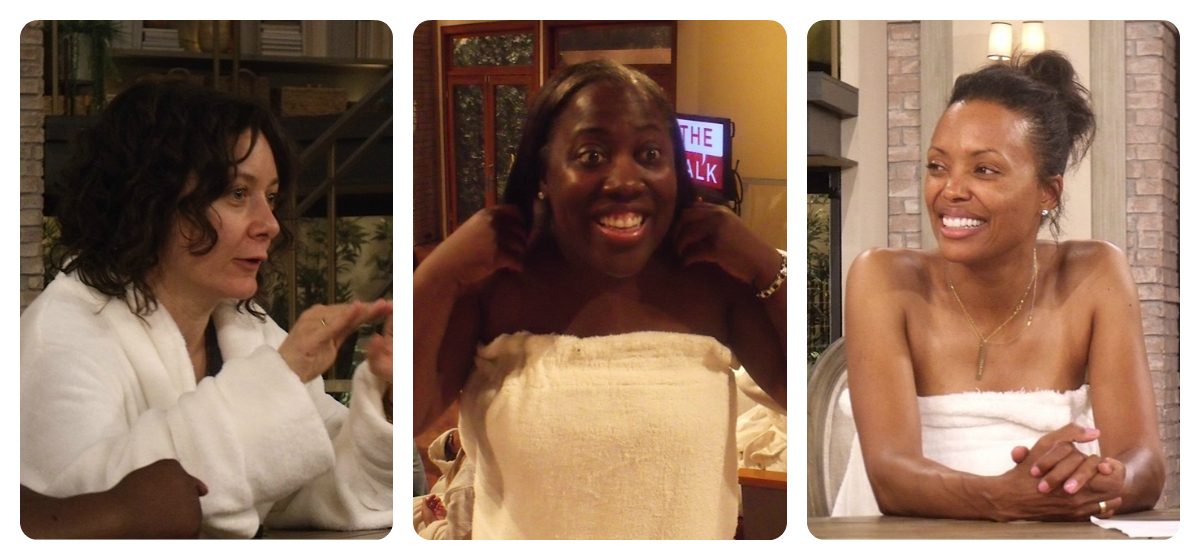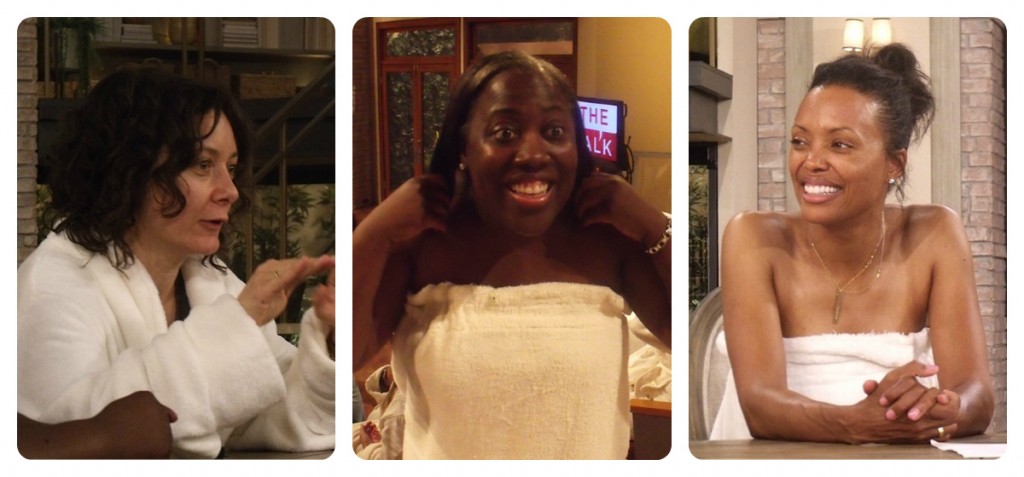 I had already planned to attend the show before I found out I was going to need to go sans makeup, so didn't really have time to "prepare" myself for it. The hosts had been planning about it for quite awhile and knew they would up on camera in their natural state. They all talked about getting ready for the day by taking extra good care of themselves – facials, peels, high quality skin care products… I was wishing that I had done the same. They wanted their skin to look it's best, since they wouldn't be able to cover up blemishes, bags or lines with makeup. Their skin did look great!
Wouldn't it be nice, if we women took extra good care of ourselves ALL of the time? :)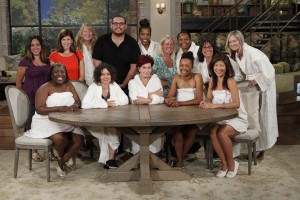 HOW TO CONNECT – You can like The Talk on Facebook and follow them on Twitter. You can also follow along with the hash tag #TweetTheTalk .