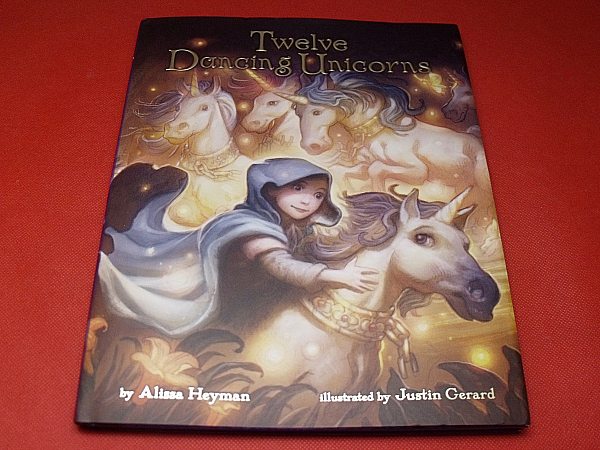 Twelve Dancing Unicorns is an absolutely beautiful book. This is the kind of book that will inspire children to a lifelong love of reading. The story is magical and the illustrations help transport kids to another time and place.
The hardcover book is recommended for children ages 4 to 7, but I'll admit that I enjoyed it, too. It's a story that I don't mind being asked to read 'just one more time.'
It can be read anytime of the day, but I especially like it as a bedtime story since it will send kids off to sleep with happy thoughts of imaginative adventure.
Twelve Dancing Unicorns would make a wonderful gift!
Twelve Dancing Unicorns

by Alissa Heyman
isbn 978-1402787324
Pub. date 9/2/14
Description: "Every morning, the king wakes to find his twelve unicorns—his most prized possessions—lying with the chains that are meant to restrain them in pieces. Unable to figure out where his unicorns escape to each night, he offers a reward to whoever can discover their secret. In an attempt to help the unicorns, who always seem so sad cooped up in the gardens each day, a little girl sets out to find the answer, but she'll have to be very brave to accomplish what even the king's guards could not. "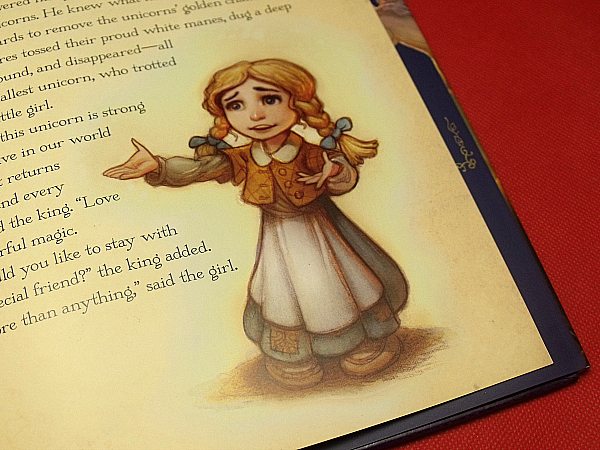 Enter daily through the Rafflecopter form below: